Of the three candidates (so far) running for the open seat in April's Coral Gables election, the newby handpicked by the incumbent is winning the money race.
In two months time, attorney Jorge L. Fors, who is backed by Commissioner Fr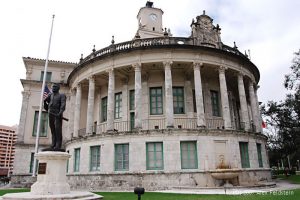 ank Quesada, who is not seeking reelection has raised almost $65,000. That's incumbent money, $5K less than what has been raised so far by Commissioner Mike Mena, who isn't facing an opponent yet, but who has been raising funds for eight months, not two.
While this is first-time candidate money, squeezed from relatives and coworkers and college buddies turned believers, this still could give Fors a significant advantage over both Commissioner Ralph Cabrera, and insurance benefits consultant who has raised only $8,670 so far, and former City Manager Carmen Olazabal, a onetime water carrier for the former city manager Pat Salerno, who only has $11,176, including a $5,000 loan from herself. The rest of her money is from outside Coral Gables — New York, Chicago, Boston, California and even Puerto Rico.
Fors has been better at shaking those trees. He raised $43,500 in his first month and another $21,350 last month. Much of it is from attorneys and law firms but there are no obvious bundles.
Fors has also spent the most so far, with $2,756 spent, including $1,000 on food and wine for an event and $825 on a walk piece by none other than Steve Marin.
Olazabal has spent almost $1,300, including $1,000 to Emiliano A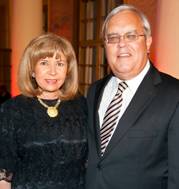 ntunez's Dark Horse Strategies for website services and consulting, even though word on the street is that Carmen Cason, left, the former mayor's wife, is her campaign manager.
Cabrera has only spent only $35 so far but has Jorge de Cardenas, the mayor's consultant, allegedly working on his campaign and a website coming soon.
While the mayor and Commissioner Mike Mena have not drawn any challenges, at least this open seat presents some interesting blogger fodder.
Perhaps a new reason to say thanks, Frank.