The woman recruited by the Miami-Dade Democratic Party to run in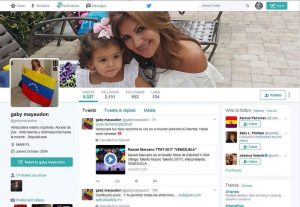 the special election for House District 116 was a Republican only hours before she registered to vote as a Democrat — the same day she qualified to run for state representative.
Gabriela Mayaudon, who is also listed on documents as Maria Gabriela Mayaudon, proudly declared herself "anti-Chavista y anti-Madurista hasta la muerte" and "Republicana" on her twitter profile a day or two before she qualified on the deadline day for the seat to replace State Rep. Jose Felix "Pepi" Diaz, a Republican who resigned to run for a vacated Senate seat.
In a telephone interview with Ladra, Mayaudon said she didn't remember declaring herself Republican, nor did she admit changing it at the last minute to Democrat before completely changing it to the current candidate profile. But she also didn't deny it.
Read related story: Venezuelan leader may join House 116 race for Democrats
"I don't feel Republican. I feel centrist. It's difficult to explain right now, but I am proud to be represen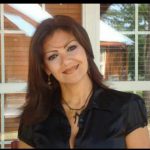 ting the Democratic Party and all the people who feel alientated by each party," Mayaudon said, sounding very much like an NPA. "No, I'm a Democrat. And I will defend the party and I am running to represent all the people who feel disenfranchised.
"And when the time comes — and it will because, I am saying it here first, I will win — I will be able to represent all," she said.
It doesn't disqualify her. While a Democrat was forced to withdraw from the Senate District 40 race because he had switched from the Republican Party within the last year and lied about it, there is no rule precluding a newly-registered voter from running, according to Sarah Revell, a spokeswoman with the Florida Division of Elections. Mayaudon simply self-identified as a Republican, she never registered as one. In fact, she never registered at all before June 6, when she registered and filed to run as a Democrat. The Miami-Dade Democratic Party gave her $1,800 for her qualifying fee.
But while she was coy with Ladra, Mayaudon came clean with the Democrats who recruited
her — which includes the new political director, who was a Republican himself a year ago (more on that later).
"She was very up front about the fact that when she first got here, she affiliated with the Republian Party," said Juan Cuba, chair of the Miami-Dade Democratic Party. "But after this election, she could see that her values are not aligned with the values of the Republican Party."
Cuba says that the party was recruiting for different races because they do not want to see any Republican run unchallenged. Mayaudon, a Venezuelan congresswoman who came to this country seeking political asylum and who became an activist in Doral's Venezuelan community seemed like a good candidate he said. Her diversity definitely helped.
Read related story: Few hopefuls line up to replace Jose Felix Diaz in 116
"Democrats need to do more work in the Venezuelan community," Cuba said. "We risk losing an entire generation. And they are affiliating with the Republican Party because they are the only party speaking to their issue."
But maybe they should have groomed her and waited to run in the district where she actually lives and where she is known, which is House district 105, and supported the Democrat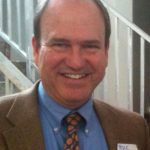 candidate that was already qualified in the 116 race, perennial candidate Ross Hancock. Ross doesn't live in the district either but he lives as close to it as Mayaudon does and was already looking for a new place. He also has run before so he knows how to walk and, as a full fledged naturalist and a former NPA, he pulls from both the environmental voter base and the independents in the general. Sure, he is a perennial candidate, but not the same as an Annette Taddeo — who is running for her fourth different elected office — because he has only run for one office, a House seat. He hasn't jumped into other races to serve in just any elected office. He has honed in on the Florida House, where he can best promote an environmental agenda.
He also speaks Spanish a little better than Mayaudon speaks English, which could be an issue. She answered in slow, broken and labored English when pressed but otherwise answered questions posed in English in her native Spanish. Ladra loves Hispanic candidates as much as any buena perra sata, and I have often said that there are some districts where you need a z or a vowel at the end of your name to compete. This 116 seat could be one of those. But both the Republican candidates are so bad that this could have been Hancock's best chance ever to make it to Tallahassee. Ladra wishes he hadn't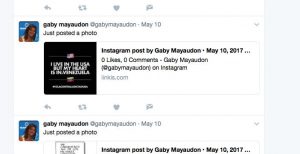 withdrawn, if only to force a debate on the issues with a woman who tweeted, only a month ago, that she lives in the U.S.A. but her heart is still in Venezuela.
Cuba said that neither he nor anyone at the party encouraged Hancock to withdraw, but Hancock told Ladra he made it very clear that he would not run against another Democrat in the primary. Hancock did not want to spend any resources at all until the general, where he felt he would also get a majority of independents to support him against whoever the Republicans chose (either the establishment choice or the Havana poster boy). Cuba said that it was simply a misunderstanding: They thought Ross, who has run three times already, didn't really want to run and was only doing it because no other Democrat would. So they got one.
Cuba also said that they looked for someone "with a story to tell."
But it seems the "story" she's telling is that she's a Democrat.
And the Democrats — who threw away the chance to win a competitive House seat that Hillary took in November with a genuine candidate by registering a last minute Latina that checks some boxes — might be selling a story, too.