UPDATED: For at least 20 years, the Tuesday Morning Breakfast Club has provided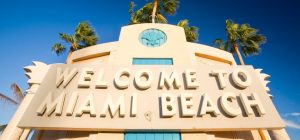 a safe place in Miami Beach for civil political discourse on everything from city government projects and issues to county issues to developments of regional impact to state policies and legislation as well as an independent public forum for candidate debates in local elections.
But perhaps no more.
An email last week told us that Tuesday's meeting would be the last because Manolo's Restaurant, in which it is currently being held, will be partially demolished to make space for a new hotel addition at the rear of the property along the east side. Demolition along the south end of the 600 block is already taking place in the rear, according to an email from breakfast club creator David Kelsey.
"The development idea is that the very deep stores can give up their rear portions to accommodate a five story hotel or condo structure and still have ground floor retail along the front," he wrote.
Read related story: Get breakfast and up to date on Miami Marine Stadium
And the breakfast club is just a casualty? This is one of the few equal opportunity, bipartisan, open and free public forums there are left. It has hosted not only politicians like Miami Beach Mayor Philip Levine and Miami Mayor Tomas Regalado, but activists like Peter Ehrlich and candidates for city, state and congressional office as well as city leaders like the police chief and city manager. Okay, so maybe it has served more as a bullhorn than a hot seat, but that's it's role. It would still be a shame to let it go.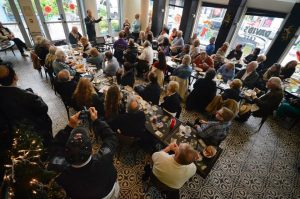 Ladra sent Kelsey a couple of emails to find out if there was any chance they could continue at another venue. After all, it used to be at David's Cafe before it moved to Abuela's Cuban Kitchen before it moved to Manolo's. I mean, it couldn't come at a worse time — as this year's election of a new mayor (Levine announced already that he wasn't running — for that seat, anyway) and three commissioners.
Kelsey, president of the South Beach Hotel and Restaurant Association, got back to me Monday morning, after this post was published. He said that the meetings have been moved six or seven times but that it's not easy to find a new place. He looked at six other eateries that didn't work before finding Manolo's two years ago.
"If a restaurant already has any breakfast business, they don't want it to be disrupted," Kelsey said. "If they don't have any breakfast business, and are open for lunch, they don't want to bring in staff and pay them just for this group."
Kelsey also said he would be open to continuing the meetings, but that more people need to show up.
"It's very discouraging. We have not had good turnout in the last few weeks even though we have had good guests," Kelsey told Ladra. "Let's see what happens Tuesday. If there's a lot of interest in keeping it, I'll look for a new place."
Read related story: Bruno Barreiro to speak at Beach Tuesday Breakfast Club
There are other fans who also want to keep the club it going.
"The Tuesday Morning BreakfastClub has always been a place for residents to voice their concerns and demand that government listen," said former Commissioner Michael Gongora, who hopes they can find another new home. "It would be a shame not to have this group of activists listening and monitoring to what happens," Gongora said, "especially now with an open Mayoral seat and Commission seats likely to follow.
"It's time for the residents to have a voice at City Hall again," he said, adding that he is reaching out to other restaurant owners to see if the club can be moved to another venue.
Commissioner Kristen Rosen Gonzalez noted how the club unified the community, even as others tried to divide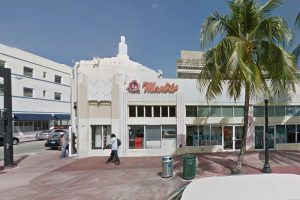 it. "Whether you were rich or poor, Hispanic or Jewish, black, white or other, Dave Kelsey's Breakfast Club welcomed everyone, and we must all be grateful to Dave Kelsey for that," Rosen said.
"This is a loss for us all and represents the winding down of a certain generation of South Beach activists," Rosen said. "Miami Beach is losing one of its critical political forums, and it breaks my heart to see it end.
"Someone needs to continue the tradition. It shouldn't have to close."
"Miami Beach United will continue its community efforts to keep the Breakfast Club spirit alive," said Mark Samuelian, a former commission candidate and member of the MBU executive board who called the Tuesday morning meetings an "amazing and valuable Miami Beach institution."
Ladra suspects that finding an alternate space to save the civic club and its meetings from oblivion will be the main topic of conversation at the last meeting this Tuesday at Manolo's, 685 Washington Ave. Read: I sure hope so.