Say it ain't so, mayor: Please tell Ladra and everyone who lives in the county and pays property taxes that you are not
proposing to fire 255 police officers while, with the other hand, you give the Pérez Art Museum Miami $1.5 million more for $4 million in total.
How many cops' jobs can those $4 million save?
According to yet another good story in the Miami Herald by Doug Hanks (and thank goodness he's now been assigned to be on the county's, um, back), PAMM is doing so well, that operational costs are beyond what they projected. The museum people have asked Miami-Dade Mayor Carlos "Cry Wolf" Gimenez  — who will propose Tuesday to cut 700 jobs from the county payroll — to further subsidize the operation by increasing our public money commitment from $2.5 mil (what we pay already) to $4 million (Ladra heard they want more, but settled on $4 mil).
Why not? We seem to have money to give away. Maybe that is how we got into this $64 million budget hole?
Related story — Miami-Dade budget: A moving target of fuzzy math
The latest piece of candy in Generous Gim's favor dispenser — like Pez, only costlier and not as cute — is this $4 earmarked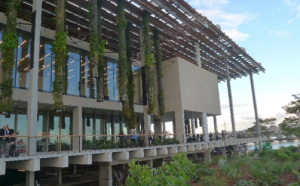 for the new museum, which opened last December with big, black-tie, fancy (read: expensive) VIP parties and the cutting of fat, fancy (read: expensive) ribbons with giant scissors. Of that, $4 million would come from the county's hotel taxes — which we already know can be used more creatively for parks expenses and maybe cops if we use them for Homeland Security or tourist events. Already, the Miami Dolphins are going to be taking up to $5 million a year of that money — even if it's 10 years from now (and maybe that's why it's 10 years from now).
How much more of these tourist tax dollars — which Ladra is certain the commission could use in other ways if it wanted to — are we going to be giving away? Attention Commissioner Barbara Jordan: You might like to call it "other people's money" but it's not. It's our money, once it enters our tourist tax fund, and we could use it more wisely.
Another $1 million is expected to come from the property taxes collected by the city of Miami's Omni Community Redevelopment Agency, one of Miami's many oh so special taxing districts, which target economic development in typically blighted neighborhoods. The Omni branch includes the museum property. Is Miami Mayor Tomas Regalado on board this time? Let's not have a remix of the soccer stadium site fiasco. Has the county even talked to the mayor and the commissioners about this? Is it something they are even willing to consider?
Sure, we haven't heard about this before. The mayor hasn't talked about it on the dais. But it's there, to be presented on Tuesday as part of the mayor's budget for 2014-15. And one has to wonder how long the mayor knew this was coming.
"We've known for a long time they were going to need to grow their operating subsidies. They're open, and that's why they need a little bit more," Gimenez was quoted as saying in the Herald article. Too bad he doesn't have that attitude with libraries. They're open, and they need a little bit more — only because Gimenez whittled away their tax base to move those funds over to the general fund so he could keep taxes artificially low.
Ladra loves PAMM. We've been there. We plan to go again. Maybe not as often as we visit the libraries in West Kendall, the Hammocks and West Dade, but we are glad the museum is there. However, if libraries need to be sustainable, so does PAMM.
Apparently, the  museum only takes in about $500K a year and private donations are not keeping up with the expenses, which have gone from $5 to $14 million in the museum's first year. No, that is not a typo. And Doug Hanks doesn't get things wrong a lot. Does this mean we might see an increase in subsidies next year? And the year after that? It certainly doesn't bode well.
Where is Jorge Pérez, the mega developer with The Related Group, for whom the museum is named? After all, we already gave about $100 million to move the Miami Art Museum to it's current new location and much of the $130 million cost of the construction on the publicly owned property was on the back of taxpayers. Why can't Perez — who gave $15 worth of his own art (must be nice) and pledged another $40 million in funds — increase his subsidy?
I mean, isn't this going to help him sell more condo projects downtown?
Why don't they sell some of the art they have? The museum has listed almost $170 million in assets, which I imagine includes its collection. Mayb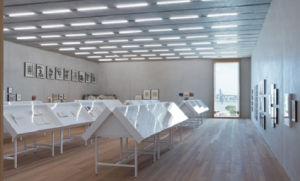 e it's time to consider what stays and what goes — you know, like the mayor is doing with cops and librarians.
Or why don't they raise the price of tickets or the already hideously expensive food at the little eatery there?
Museum people say the funds will be used to subsidize free admission for all students and two free-admission days for everyone because the free programs are the ones that are the most successful it seems. Well, how does letting people in free on two days a week (unless it's monthly) cost the museum $4 million? And don't folks need to use our free libraries more often than they need free museum days?
One would think our penny-pinching mayor would question that.
Now, Ladra can only hope our commissioners do.
At least one, Commissioner Juan Zapata, is expected to make some noise.
"We complain that we don't have enough money for police, but we give away a lot of things," Zapata said, adding that he knows the county could do more with those funds if there were the will on the dais.