The sleepy little suburban bliss that is Doral is about to get a muddy political makeover. Even in this year's cornucopia of campaigns, the Doral city elections are worth watching. Not just because every seat on the council save one is up for grabs (more on that later). Not because the candidates are that engaging themselves.
But because of the likely outside interest (more on that later) and veteran campaign political operatives involved in the three-way mayoral race.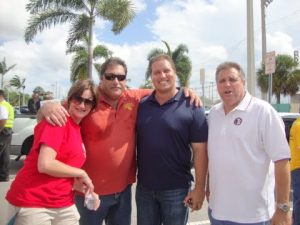 Doral could be a rematch of sorts between Al Lorenzo, Ana Carbonell and Absentee Ballot Queen Sasha Tirador – all three of whom worked on both last year's county mayoral race and November's Hialeah election. Lorenzo got a win with Miami-Dade Mayor Carlos Gimenez against Carbonell and Tirador, who were behind former Hialeah Mayor Julio Robaina. But Tirador and her boy, Hialeah Mayor Carlos Hernandez, trounced Lorenzo and Carbonell (yes, it's an incestuous business) when the former foes teamed up on former State Sen. Rudy Garcia's (Rep., District 40) doomed campaign (he came in a distant third).
Now, the three campaign pros will brawl it out again – and we can expect Doral's virgin voters to experience a different (read: dirtier) race. We also expect an increase in absentee ballot requests.
Tirador, who billed close to $1 million last year between the two races and through multiple PACs (more on that later), is said to be signing up with Doral Councilman Luigi Boria, who is midway through his first term as a newby elected but thinks he can do a better job than Councilman Pete Cabrera, who is termed out after eight years. David Custin is also on board with Boria, according to la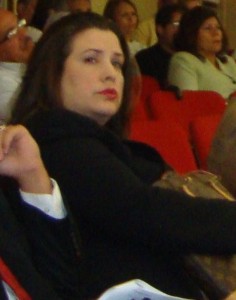 s malas lenguas in the know. Which means the duo – who were reportedly driven apart by some argument — apparently kissed and made up. But Ladra is sure Arnie Alonso, Sasha's new boy toy (can't think of a more perfect match!), is not too jealous. Or maybe there never was an argument. Maybe the silent treatment was a show, a strategy. Just sayin'.
Boria told Ladra Thursday evening that he had spoken to Custin and Tirador (photographed with her signature hard face here), but that he had not yet decided who to hire. He said he had spoken to other campaign professionals, but would not name them. His son and daughter will make the choice, he added. Yeah, right. Ladra has a feeling this is a done deal. Boria, a self-made millionaire who will finance his campaign if he has to, is just the type of candidate Tirador and Custin like: Green.
Carbonell (in the photo from her past life as aide to former U.S. Congressman Lincoln Diaz-Balart because she is way camera shy), who work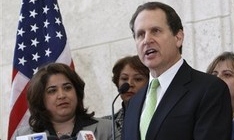 ed with Tirador and Custin on the Robaina campaign, is said to be backing the other councilman candidate. "Ana's a friend," said Cabrera, whose official kick-off event starts at 6:30 p.m. Tuesday at Harvest Delight on Northwest 82nd Avenue. He said he, too, had heard that Tiburón Tirador was circling, but said he is not too concerned. "I'm very focused on my campaign. I worry about me and am focused on what I'm going to do," Cabrera said.
Lorenzo (photographed above, left, during early voting at JKF library in Hialeah) did tell Ladra he had spoken with former Miami-Dade School Board Member and candidate Frank Bolaños, whose last bid for a state senate seat, no less, was characterized by an unprecedented negative attack campaign against Sen. Alex Villalobos (Rep., District 38) that eventually backfired. Lorenzo and Bolaños will meet to solidify next week.
Bolaños will likely get the support of current Mayor JC Bermudez, who is termed out and had toyed with a county mayoral run but is now widely rumored to be withdrawing from that race (he's got a full plate with two teens and a new baby), and U.S. Rep. David Rivera (Rep., District 25), who is a Tirador loyalist, so this will be fun.
Right now, it looks like any one of the three candidates for the Doral mayor's seat could win. It all depends on their political machinery.