From the Where Are They Now? file: Former Miami-Dade Commissioner and onetime mayor of Homestead Lynda Bell is running for state office — in North Florida.
Bell, who is town manager of Sneads (pop. 1,796), filed earlier this month to run in the special election for House District 7, vacated by State Rep. Halsey Beshears after he was tapped by Gov. Ron DeSantis to lead the state Department of Business and Professional Regulation.
She faces three other Republican candidates — Virginia Fuller, Jason Shoaf and Mike Watkins — and then faces one Democrat, but it's deep red country so whoever wins the primary is likely a shoe-in.
The special election primary is April 9 and the special general election for the seat is on June 18.
Read related: Levine-Cava gets to work while Lynda Bell finishes term
Bell, who lost her seat to Commissioner Daniella Levine-Cava in 2014, ran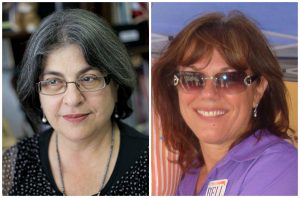 for House District 118 in 2016 but came in third behind Anthony Rodriguez (No.2) and David Rivera, who lost to Robert Asencio, who, in a turn of events, lost last November to Anthony Rodriguez. In August of 2018, she took the $16,500-a-year job in the Jackson County town. She lives in Tallahassee, which is within the district's boundaries.
Somewhere in between, she stayed politically relevant, getting an appointment from former Gov. Rick Scott to the Florida Communities Trust that governs the Florida Department of Environmental Protection — she is still listed on the board, according to the agency website — and becoming the president of the non-profit Florida Right to Life.
Read related: Mark Bell's Homestead loss ripples over to wife Lynda Bell
Lynda Bell and her husband Mark Bell — who also lost a 2013 bid for mayor — sold their historic Redland Hotel in January 2016 for $950,000. Nifty little profit because records indicate they bought the property for $250,000 in 2012. The next year, the county commissioner secured a $25,000 community redevelopment grant for "her husband's hotel" for facade improvements.
The Bells must have invested that money into other properties, because they own six rental properties, according to her financial disclosure: Five in Tallahassee and one duplex in Homestead.
Does that mean that they could come back?