After three tough and tumble years at the City Beautiful, Coral Gables Assistant City Manager Frank Fernandez is finally on his way out — four months from now.
Fernandez will keep getting his $188,000 annual salary and keep reaping his benefits through April, getting paid to basically sit at home and look for a new job. It amounts to a 20-week severance.
Just in time for the election. Ladra smells a campaign issue.
A "cooperation and transition agreement" signed Monday says he is no longer in charge of anything or anyone but must remain available by phone or email through April 19 should City Manager Peter Iglesias need him for something or other.
Read related: Frank Fernandez and Peter Iglesias stay in Coral Gables — for now
It ends sooner if Fernandez (right) finds a job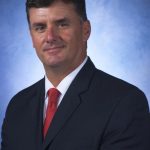 before that. But c'mon, who wouldn't make their start date April 20 under these circumstances?
Another good question: What mutual "best interest" is there on this good, green Earth for the city — and this means you, dear taxpayers — to pay Frank Fernandez six figures to stay home and look for a new job?
Iglesias did not immediately return several calls and an email asking to explain why he would ever need Fernandez, who has been a thorn in the side of the police and fire supervisors since he was hired in June of 2015.
But Ladra knows that he took police and fire away from Fernandez as soon as he was made interim manager in September. He had both the police chief and fire chief report to him since and he returned the emergency management department to the fire chief's purview.
Former City Manager Cathy Swanson-Rivenbark
brought Fernandez with her from Hollywood and made him public safety director, causing an already strained relationship between herself and the police chief to become toxic and eventually force her resignation in September. Some insiders say it was the Fernandez factor and her stalwart refusal to let him go that led to Swanson-Rivenbark's abrupt separation from the city. She took a bullet for him, in other words. Sources also say that Fernandez begged to keep his position and that this was the compromise.
Read related: Coral Gables City Manager Cathy Swanson-Rivenbark quits job in battle with chief
But if Iglesias can't do the job without having Fernandez at home at his beck and call, then commissioners need to reconsider having him in that position permanently.
Because it does not take a talented genius to realize that it is not at all in the mutual "best interest" for Fernandez to keep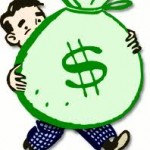 accruing sick time and personal and vacation time and keep getting benefits through these next four months.
Ladra asked how the exit packages compare, and because he hasn't worked for the city five years yet, Fernandez is not vested, said city spokeswoman Maria Rosa Higgins Fallon. Still, he can accrue more annual and sick leave — some top officials get up to 15 or 20 hours a month — and the city will continue to contribute to his 401K plan, according to the agreement.
Read related: Coral Gables cover up on police 'spy' protects managers
Ladra was not able to immediately get those exact figures to compare his payout in April to a payout this week, but there is no reason to believe it wouldn't be significantly higher.
And still he felt the need to stiff one of his underlings with the $174 bill for the going away party he threw for himself and 14 of his closest friends at the police station Friday.
Fernandez will have to turn over his city vehicle, his city-issued weapon(s), his taser gun and any other city-owned equipment by 5 p.m. this Friday.
Except his ipad. He gets to keep the city-issued ipad and a city email through April 19.
What is it that Frank Fernandez has over the city that the city can't seem to get over him?
Ladra sent an email to the mayor and every commissioner, asking if they were okay with this. She did not get one answer.