In her first month of campaign fundraising after announcing her run for 2020 Miami-Dade mayor, Commissioner Daniella Levine Cava shows she will be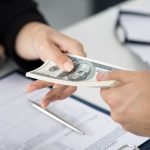 a force to be reckoned with — if not the outright front runner from Day 1.
Levine Cava raised almost $230,000, according to her first report from April 2 to April 30. And only 131 of the 605 contributions are for the maximum $1,000, which indicates wide grassroots support.
The only real obvious bundling Ladra found was $10,000 from real estate developers Francisco Rojo and Robert Saland and $5,000 from a group of real estate investors in Illinois and New York.  But did we mention there were 605 contributions? We'll need a spreadsheet to do some deep diving.
Read related: Juan Zapata's 2020 mayoral bid starts with Univision TV interview
The only other declared candidate, former County Commissioner Juan Zapata, has reported raising only $23,655 and he's been beating the bushes since February.
Of course, there are almost as many unofficial Miami-Dade mayoral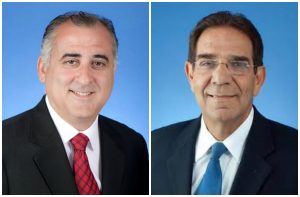 candidates for 2020 as there are Democrat presidential wannabes. County Commissioners Xavier Suarez and Esteban Bovo have publicly talked about it. Others have publicly talked about former Congressman Carlos Curbelo and former Lt. Gov. Carlos Lopez-Cantera, who has won a countywide election once for property appraiser.
Former Miami-Dade Mayor Alex Penelas, who has been way more active on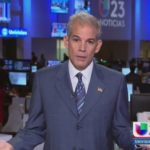 social media and tagged along on several state and congressional campaigns, is said to be mulling it over as well, which would divide Democrats between him and Daniella and could dilute any anti-Trump blue wave power that local Dems believe will help a Democrat win this non partisan race. Many of the campaign donors you would normally see give to a Penelas campaign, however, are already listed on the Levine Cava report.
Read related: Juan Zapata is first to throw hat in 2020 mayoral free-for-all
In fact, Levine Cava's early entry — and fat financial jump start — might be designed to keep Penelas or other high profile Dems at bay (look away Phil Levine and Joe Garcia).
But she is no newcomer to fundraising. In 2014, as a first timer against former Commissioner Lynda Bell, Levine Cava raised almost $540,000. Sure, she loaned herself $15,000 and the Miami-Dade Democratic Party gave another $50,000. But that's still incumbent money.
Which is what her current campaign coffer looks like, too.