Records indicate that Coral Gables commission candidate and attorney Jorge L. Fors has committed Homestead exemption fraud for several years.
Fors owns a condo in Little Havana, unit 205 at 1039 SW 5th Street, where he has paid taxes, claiming a Homestead exemption since at least 2010, the furthest that the Miami-Dade Property Appraiser's office posts records online. That includes 2013, 2015 and 2017, three years in which Fors voted in the Coral Gables elections, according to records from the Miami-Dade Elections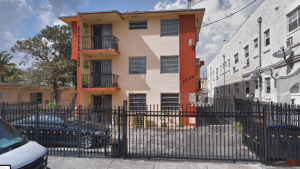 Department. He also voted with his Coral Gables address for every primary and general election since 2012.
How could he live in both places at once? He can't. He didn't, he admits.
"I lived there a few times," Fors said about the 2/2 condo he bought in 2007 for $114,000. "It's a property I originally bought with the idea of making an investment. I lived there right before law school and right after law school."
He hasn't lived there since at least 2011 — and he never registered to vote there — but Fors kept the exemption, which gave him a $25,000 break on property taxes every year. Even though, he admitted, he rented it out a few times.
"I was going to move back in," Fors said. "That area has gotten nice lately, but it was a bad neighborhood when I bought it. I intended to live there. You are allowed to have a Homestead if you intend to reside at that place."
Um, no, says Miami-Dade Property Appraiser Pedro Garcia.
"That's illegal," Garcia told Political Cortadito.
"He has to live in that property. If he moves to another place, he cannot keep the Homestead exemption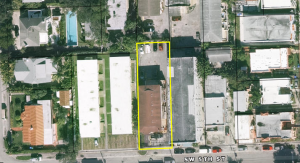 there. I don't care if he moved to his father's house, he is not supposed to have a Homestead exemption," Garcia said, adding that it doesn't matter whether the apartment sits empty or is rented out.
"If he doesn't live there, he doesn't deserve a Homestead and he is committing Homestead fraud," Garcia said, adding that his office would investigate, looking at the voting records himself.
"I always vote where I live," Fors told Ladra.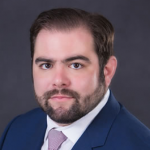 Which means he either knew he was getting away with fraud or he is an attorney and former president of the Coral Gables Bar Association who doesn't know the law.
Fors' voter registration history with the Miami-Dade Elections Department shows he first registered to vote in 2003 at the age of 20 at his parents house on Country Club Prado. In 2005, he registered in another county. That's probably because he was at the University of Florida in Gainesville getting his Bachelor's degree in political science.
When he returned in 2008, he registered at Country Club Prado again, until last April, when he registered at his new home on Segovia Street.
Read related: Coral Gables candidate's campaign yard sign, uninvited trespasser or mistake?
Records also show Fors — who faces former Commissioner Ralph Cabrera and onetime Interim City Manager Carmen Olazabal in the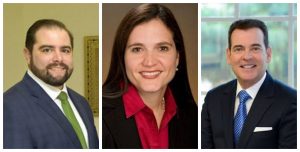 April election for the seat vacated by Commissioner Frank Quesada — bought his home on Segovia Avenue in mid March of 2018, which would be just a couple of weeks over the required year of residency needed in Coral Gables to run.
He also lived for a little more than a year in an apartment at 322 Madeira Ave., right after he was married. Neighbors told Ladra the couple often fought. The unit is owned by his parents and Fors' mother sits on the homeowner board, the neighbors said, adding that the building was in "shambles."
Fors was never registered to vote there either.
And his mother apparently knows better than to claim a Homestead exemption on the unit.