What looked like a sleepy, mismatched mayoral race and incumbent slam dunk in Coral Gables has turned into an exciting rematch and likely turnover:
Former Commissioner Jeannett Slesnick has decided to run again.
Slesnick, who lost her first mayoral bid two years ago by a scant 187 votes, has made an appointment with the city clerk to file her paperwork for the mayor's race Friday morning, just before the deadline ('cause that's how she rolls).
Boom! Crack! That sound you just heard was Coral Gables Mayor Raul Valdes-Fauli passing out and falling down.
Because it's going to be hard to pull his hat trick twice.
Read related: Raul Valdes-Fauli wins seat back in close Coral Gables race
Election Day in 2017 was during Spring Break for Miami-Dade schools and many Gables voters were out of town or otherwise preoccupied. Election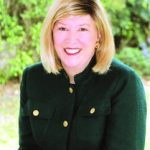 Day this year is after Spring Break (the last week in March) and add to that two years of Valdes-Fauli's inept leadership and bully attitude toward residents and we have a whole 'nother picture.
"I'm going to give people a choice," Slesnick told Ladra Thursday. "I want someone at City Hall that respects our residents' opinions."
The workaholic real estate sales queen often wears a button that says "Make America Kind Again," and says she wants "a kinder, gentler atmosphere in Coral Gables where people and business owners are respected."
Whispers about a possible run have been swirling since even before Slesnick picked up an election packet at City Hall on Tuesday. People she knew and some she didn't had been pressuring her to run for weeks. They pull her aside at Publix and at the dry cleaners and ask her to run. Practically beg her to.
Slesnick told Ladra weeks ago that she wanted to serve, but didn't want to campaign. That's probably because Valdes-Fauli makes it nasty. Two years ago, he invented some ethnic bias that doesn't exist and made the race really ugly. He shouldn't get away with it this time. Voters shouldn't let him.
Read related: Coral Gables mayor's race takes a nasty, ethnic turn
This race is also likely to center around development.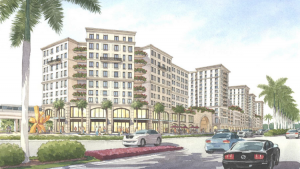 This week's story in the Miami Herald about how the Gables has changed due to a lot of recent development has a lot of people buzzing. Slesnick is known for her opposition to over development, having voted against height variances and the PASEO project and the Gables Station project (rendering). She says development has to be planned smarter and in scale with the surrounding neighborhoods. In surveys she has done through her publication, Jeannett's Journal, Gables residents list development as the number one issue, with traffic ranking a close second.
It will probably be a true one-on-one rematch. Jackson "Rip" Holmes moved over to a commission race (more on that later) and the qualifying deadline is at noon Friday, less than 24 hours away.
And if history repeats itself, it should be close. But Slesnick has a lot going for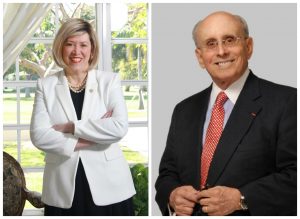 her this time that she didn't last time around. In addition to the timing issue, people miss her. She's been off the dais for two years so it will be more difficult for Valdes-Fauli to attack her record. And they haven't been a great two years — especially with all the city manager drama — so it's easier for her to remind everyone how the mayor has basically had his head in the sand.
Read related: Jeannett Slesnick winning Gables mayoral money race
Slesnick has also admitted that many of her friends didn't vote in 2017 because they were gone for Spring Break or thought she had it in the bag. Those people are less likely to take it for granted this time around.
Expect Valdes-Fauli to go hard negative again, and maybe even try to pull the ethnic card a second time. But he's running out of money. Valdes-Fauli has raised $89,000 as of last week, according to the last campaign finance report filed. He has spent $51,685 already, without any opposition, so he's got less than $40K on hand. And Slesnick has shown she is a talented fundraiser, getting more than $248,000 in contributions in 2017.
Ladra called the mayor to see what he thought about the rematch challenge. He never called back. Maybe he's having trouble getting back up.