Maria Cruz is a Coral Gables activist who is not afraid to speak.
She does so quite often at commission meetings, letting the mayor,
commissioners and city administrators know exactly what she thinks. She has no hair on her tongue. She asks for more public records than Ladra and keeps her neighbors and friends informed on key issues.
Cruz is such a pain in the neck to her critics that the former administration had a police major spy on her at a commission meeting, possibly taking photographs of text messages that the taxpaying citizen was sending to the electeds, her employees, with whom she had a right to communicate freely.
Read related: Coral Gables spying major keeps her job, maxes pension
That spy? Former Coral Gables Police Major Theresa Molina, who had once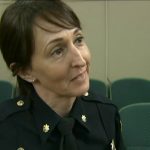 been tapped for police chief by then interim city manager Carmen Olazabal. now a commission candidate and the only woman running in the April 9 election so far (qualifying ends Friday).
So when Olazabal's social media accounts started buzzing with female power messages, Cruz took notice and decided it was time to speak again: In an email she sent to the 7,575 Gables residents — addresses she got from the city's newsletter email list, a public record — she reminds voters about Olazabal's questionable judgement, at best.
I'm writing to you today on my concerns about the current race for city commissioner. As a 43-year resident of the City Beautiful, I find myself obligated to share my experiences with one of the candidates, Carmen Olazabal, whom I believe is not the clear choice for our commission.

While Ms. Olazabal was interim city manager, she went against our elected officials and appointed an interim police chief, Major Theresa Molina (Miami Herald, September 12, 2014), without review. Major Molina violated my rights by spying on me, taking photographs, unbeknownst to me, at a city commission meeting. As a result of this abuse of authority, Major Molina was suspended and subsequently forced to retire.

As a woman, mother of three daughters, and grandmother of two young girls, I feel strongly about the importance of women representing us in all levels of government. However, this belief should not lead us to elect candidates with poor judgement and questionable track records.

Coral Gables, my home since 1976, deserves better.

Your neighbor,

Maria
Cruz was already upset that Olazabal was running and when the former manager pulled the female card and attached #WomenWhoRun to all her social media posts, it bothered her enough to pen the note.
Read related: In Coral Gables money race, unchallenged incumbent is leading
The email — which Cruz said she paid for out of her own pocket — also comes with five hyperlinks to stories about Molina and Olazabal's time in the Gables. Ladra is kinda proud that three of them are Political Cortadito stories. Two others are stories that were published in the Miami Herald.
"My letter is not a campaign letter. My letter was to make sure people remembered," Cruz told Ladra Tuesday, a few hours after the email went out.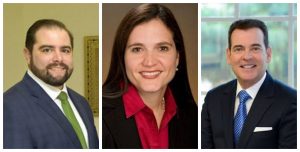 "Coral Gables voters have to vote for the best candidate, not the one who happens to be a woman."
How much do you wanna bet it becomes a campaign letter?
Either Ralph Cabrera, who Cruz supports but didn't name in the letter, or Jorge L. Fors, Jr. — the two other candidates in the race for this seat, vacated by Commissioner Frank Quesada — are going to send it in a mailer to more voters.