The District 1 race for the city of Miami commission is getting more interesting every day.
Only hours after Ladra wrote that former Sen. Alex Diaz de la Portilla, who helped Commissioner Joe Carollo in his comeback, had filed to run for the seat vacated by the termed-out Commissioner Willy Gort, a onetime aide and chief of staff to Commissioner Ken Russell filed to run.
"I've been thinking about it for a few months," said Eleazar Melendez, who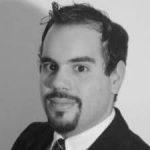 most recently worked on the campaigns for gubernatorial candidate Philip Levine and former Democrat Sen. Bill Nelson — both of whom lost.
Melendez filed paperwork Jan. 18 indicating he opened a bank account to start fundraising.
The most interesting thing about this is not that it pits a known Democrat Party operative against a veteran GOP political gun. It's not that Melendez would be the first Puerto Rican elected in Miami since Maurice Ferre. No. What's most interesting about it is that Melendez and Diaz de la Portilla are neighbors.
Next door neighbors, to be exact.
Read related: Bank forecloses on ADLP, who 'moves' to run for Willy Gort seat
Melendez, 33, lives in the same building, on the same floor in unit 1802, the unit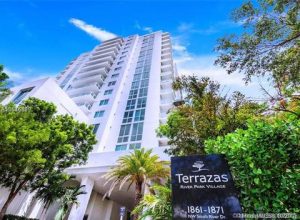 next door to where Alex DLP, 54, says he lives in unit 1801 at the Terrazas on SW South River Drive. "I've never seen him," Melendez said. He has seen baby brother Renier Diaz de la Portilla, twice — once in the lobby and once on their shared 18th floor hallway.
He move in in March, which would be about six months before ADLP registered to vote at the address.
"Living in the district, you see the condition of the infrastructure and the services provided versus Ken Russell's area, which is wealthier. It's night and day," Melendez said. "I want the people here to understand these are basic things that we deserve."
The Miami Freedom Park measure to turn the Mel Reese golf course into a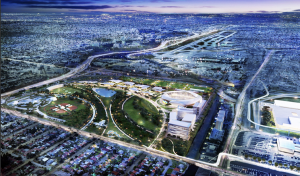 mega retail complex with a soccer stadium passed in District 1 by two thirds, and Melendez said he has to support the people's will.
"But we need to make sure it's a good deal, that it's not a giveaway," he said, adding that he would like to see some kind of technology incubator incorporated.
Read related: Miami Commission should kick no-bid soccer shopping center out of Melreese
He is optimistic about his chances given the election last year of Miami-Dade Commissioner Eileen Higgins, an underdog who beat two big Cuban American veteran politicians, including ADLP in an overlap district.
"That idea in Miami that you have to vote for a Cuban politico so he can understand your issues, that has been changing," Melendez said. "Ten months ago, there was a special election here, including areas in this district, and none of the Cuban-Americans running won. They lost against a liberal democrat."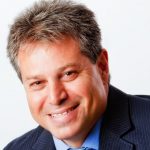 The other candidates in this race, so far, include Miguel Gabela, right, who came within 10 points of beating Gort last time and has loaned himself $100,000, Horacio Aguirre, who appears to have some of the establishment support, Michael Hepburn, who came in last in the Democratic primary for the 27th Congressional district with 6% of the August vote, and attorney Yanny Hidalgo.