Well, that didn't take long, did it?
On the eve of the inauguration last week, Florida State Rep.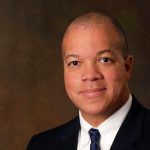 Mike Hill (R-Pensacola) filed a bill Monday that would roll back the gun restrictions passed by last year's state legislature in the wake of the student shooting at Marjory Stoneman Douglas High in Parkland.
"The law that was passed last year was a direct infringement upon our Second Amendment, so I was duty bound by my oath to file this legislation to protect and defend our Second Amendment rights," Hill said, referring to the Marjory Stoneman Douglas High School Public Safety Act, which, among other things, banned bump stocks, raised the minimum age to buy a firearm from 18 to 21 years old, extended the waiting period to buy a gun to three days and created the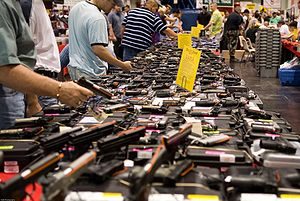 "red-flag" provision that allows law enforcement to temporarily confiscate guns from anyone who threatens to hurt themselves or anyone else.
Hill's bill would repeal those restrictions, which he said would do "absolutely nothing to stop what it intended to and that was mass shootings at our schools."
The legislation, and a companion bill to be filed by Sen. Dennis Baxley (R-Ocala), first have to go through committee before getting to the House and Senate floors.
So this means that we could see a repeat of last year's emotional testimony and fierce advocacy on both sides of the issue as the NRA again focuses on Florida.
Already, newly-elected Democratic State Rep. Cindy Polo — a Miami Lakes mom who decided to run after the shooting —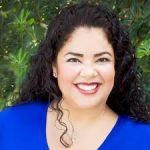 vowed to fight the bill every step of the way.
"After one of the most devastating mass shootings in our state's history, lawmakers from both sides of the aisle came together to pass a new set of gun safety laws. This legislation was not perfect, but it was a start," Polo said in a statement.
"We must continue to move forward with bipartisan consensus on these issues and not backwards. This NRA-sponsored legislation is not the way to honor all of those we lost almost a year ago.
"We have a responsibility to the Parkland families and to all communities in Florida. It's time our loyalty be with the people and not the NRA. I encourage all of my colleagues to do the same."
Ladra can't help but wonder how the survivors and the family of the victims feel about this.
Hill's loyalties seem to be warped and he's headed to a pretty big year, ensuring headlines. The other bills he's introducing pre-session include one to ban the removal of confederate symbols — street names, statutes, whatever — which is already in committee and a controversial "fetal heartbeat" anti-abortion bill, which has been tried state by state to make Roe Vs. Wade moot.
And we haven't even really gotten started.