Talk about the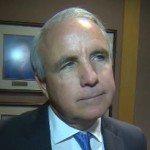 fox guarding the henhouse.
Miami-Dade Mayor Carlos Gimenez has basically taken over the procurement process at Miami International Airport, just like that, in what amounts to a seizure of one of the county's fattest cash cows. Who thinks that's a good idea?
Certainly not Miami-Dade Aviation Director Emilio Gonzalez, who suddenly resigned Tuesday. While his is among a bunch of names that have been floated for the next city of Miami manager (more on that later), the resignation comes just two weeks after Gimenez told county commissioners that the mayor's office was going to directly oversee vendor bids and other procurement issues at the airport from now on.
Wanna bet the two are related.
Gonzalez said he was leaving to spend more time with family.
But, in the same breath, he said he would pursue other opportunities in January. Political observers, which include two lobbyists who work with airport vendors, believe he would not have left the county job until he had the city job in hand — but then Gimenez basically slapped him in the face.
Despite winning a bunch of airport industry awards for this and that, despite adding airlines so that MIA has the largest number in the U.S., despite overseeing its $6 million expansion and earning high marks from everyone, Gimenez basically threw Gonzalez under the bus when he told the director in a memo late last month that he was no longer going to be involved in any procurement matters.
"There will be no exceptions," the mayor's memo to Gonzalez said.
Read related story: Aiport City is dead, but firm gets $65 mil consolation prize
Gimenez later told commissioners that he "realigned the concession area of MIA and the overall supervision of the business (non aviation) areas in MIA to report to me through a Special Assistant for MDAD Landside Business Operations." He is also moving the procurement staff at MIA to the downtown building so "they can be directly supervised as part of the overall procurement function of the county," according to his Oct. 30 memo to commissioners. And Leland Solomon, director of the departent of Regulatory and Economic Resources, is that special assistant.
"MDAD's procurement organization has been operating independently at MIA for many years and I believe that these changes will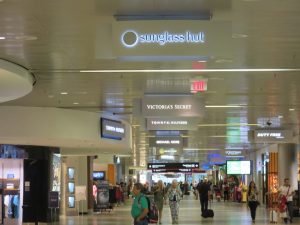 result in a more streamlined, open and competitive with decision making reestablished in my office and with appropriate board approval," Gimenez said in his memo, trying to make it more palatable because the commission has to approve anything anyway.
Really? More streamlined? Yes. More open and competitive? Doubtful.
The memo comes at the same time as Gimenez suggests Hurricane Irma breaks in the guaranteed minimum payments wanted by airport vendors who donated bigly to his re-election campaign. I mean, he has a lot of IOUs from his $8 million re-election pricetag and this is one way to pay that off. Which is why he also has a list of RFPs that need to go out "immediately" and other concession bids that need to be approved. It's no coincidence that some of his campaign contributors are on that list, too.
Ladra is not the only one who thinks this stinks. Both Commission Chairman Esteban Bovo and Commissioner Bruno Barreiro said they were concerned about changing the current process so that the mayor's office is more involved. Especially since things are going so well. MIA ranked 5th in the nation for customer satisfaction last year, up from 18th place in 2015.
Read related story: Miami-Dade's problematic procurement helps county lobbyists
"The airport staff should handle procurement. I don't think it should be the mayor's office," Barreiro said. "That should be under the airport professionals."
He also said it was a "shame" that Gonzalez had resigned.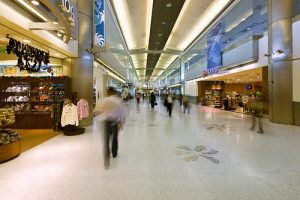 "That raises concerns now about what we're going to do to fill that vacancy."
"I don't know if it's justified or not," Bovo told Ladra about the change. "We do have vendors who on a continual basis are trying to get reduction of MAGs or extension of contracts and the director has been pretty steadfast against those things."
Exactly! Concessionaires complain because "Emilio doesn't play games," as one insider said. That must be what Gimenez objects to: His friends and family aren't getting the red carpet treatment.
But, as a strong mayor, he apparently has the right to just take over the airport procurement.
"This does not require commission action," Bovo added. "He's made the decision. He's determined that this would work better under his perview.
"I would be very cautious about this kind of thing because that's what we have directors for," the chairman told Ladra. "This could be a slippery slope."
Exactly! Because today it's the airport and tomorrow it could be the seaport. Or maybe the water and sewer department. That's a lucrative area.
What's to stop Carlos Gimenez from taking over any other department and giving the county away one piece at a time?
Nothing. Except a recall.