There's not a lot of surprise in the Miami election that ended Tuesday. Everybody knew we would have Mayor Francis "The Future"  Suarez in charge with some ridiculous support against two nobodies (86%) and that there would be a runoff in the race for District 3 to replace him between former Mayor Joe Carollo and someone else.
That someone else may turn out to be surprise dark horse Alfie Leon, the former policy advisor for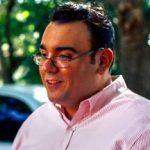 termed out Commissioner Frank Carollo. He may be the one who will now face his former boss's estranged brother in round 2 on Nov. 21.
Zoraida Barreiro, who flew sorta under the radar in an ugly race that focused on Carollo and Tommy Regalado, the namesake son of the current Mayor Tomas Regalado, came crazy close to going head to head with Crazy Joe. But in the end, Leon edged her out with 17 votes between them at nearly 20% each.
Provisional ballots counted in the next couple of days may change that. Barreiro may ask for a recount. It's that close.
Read related story: Denise Galvez (Turros) fights for her full name — except when she's DUI
But in the other race, we finally have Commissioner Manolo Reyes, who has waited almost 30 years to hear those words.
Reyes solidly Ralph Rosado, who was hoping for a runoff, and won outright with 57% percent of the vote to Rosado's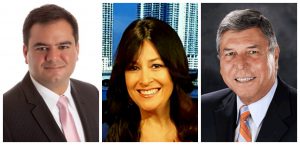 36%. Latinas for Trump co-founder Denise Galvez (Turros) can now officially be called Denise "Single Digits" Galvez, with less than 8%, but you just know she is going to blame Ladra for exposing her old theft and DUI arrests.
Commissioner Reyes, let's say it often, is a sweet win. He's like everybody's abuelo and won votes with his common sense and longtime activism in the city. People know him. They have to. He has walked the district six times already.
"This is fantastic. It's a dream come true," Reyes told Ladra as he walked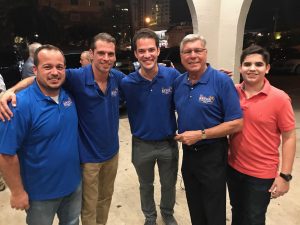 into his victory party at Renaissance Banquet Hall on 32nd Avenue, where he was quickly surrounded by friends and supporters with hugs. "At last, I have the opportunity to serve my people."
He said he was especially happy that voters so soundly rejected the negative campaigning by his main opponent. "It's about time these campaigns stop and candidates respect the intelligence of the people," Reyes said.
Rosado went so negative that he had hit piece palm cards at the polls — something Ladra has never seen before. They didn't say to vote for Rosado. They didn't have his punch number. They just said to reject Reyes based on a mailer that a non-profit sent on Reyes' behalf with a bad photo of Ralph Rosado.
Read related story: Finally! Manolo Reyes looks real good in Miami commission race
That's a hoot. Because Rosado is the one whose campaign went negative months ago, first with TV ads and mailers calling Reyes a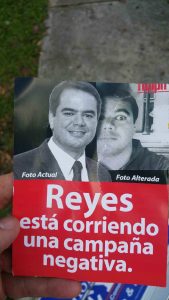 career beaurocrat — though he has worked in both the public and private sector — and then suggesing that he was falling asleep at a debate with a photo of the candidate with his eyes closed.
Rosado's campaign got so personal that Reyes got help from outgoing Mayor Regalado, who went on the radio with ads and recorded a robocall urging voters in his old commission district to support Reyes. He accused Rosado of waging "attacks and lies."
But that was not the race with the most attacks and lies. No, that would belong to the District 3 race and the crown belongs to Carollo's campaign, or the part of it designed by former Sen. Alex Diaz de la Portilla. The attacks calling the Regalados communists and putting a caricature of Tommy Regalado in diapers, the allegations they took Chavista money — all of that may have backfired because Carollo was positioned to take more than 35%, according to all the polls.
Read related story: Crazy Joe Carollo adds twist to crazy Miami race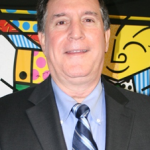 Instead, he got 30% and is now headed into a runoff against Alfie Leon, commissioner Frank Carollo's former policy advisor, who came in number two with just over 20% (unless Barreiro turns it around in provisionals).
But Tommy may have been hurt by some of the negative campaigning — there was a lot of it. One reason why it would have been better to have Barreiro in the second round is it would have been harder for Carollo (read: ADLP) to attack a woman. That could double backfire. But Ladra expects to hear pestes about Leon now.
Popular political theory says all the support behind Tommy and Barreiro and the other candidates for the other candidates, will now go Leon's way. Will it be enough to keep Crazy Joe out of office?
That's the question everyone is going to be asking themselves on Wednesday.