Miami Beach Mayor Philip Levine has been pushing for the Ocean Drive ban on alcohol sales past 2 a.m. since Memorial Day weekend, saying that this is the only way to curb the crime in that area.
But the cops seem to disagree. Last week, the Miami Beach Police union joined other groups and business leaders by endorsing a no vote against a referendum on Tuesday's ballot that would end alcohol sales at outdoor bars on Ocean Drive at 2 a.m. instead of 5 a.m. They know these are not the pr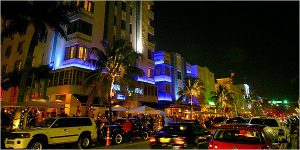 oblem hours for their officers. They know this change will not curb crime in a 15-block area that has become an envied icon in the travel and tourism industry. They know the mayor has no study to show otherwise.
So why is Levine really doing it? What's his real motivation? It ain't public safety. So could it be the oldest answer in the book? Could it be money?
Close to $1 million has been raised by his political action committee, including $200K from the business partner of Hollywood filmmaker Harvey Weinstein —  an ultrawealthy oligarch with business ties to a Russian tycoon involved in the FBI's Trump-Russia investigation — since Levine got the alcohol sales ban on the November ballot.
Read related story: Miami Beach is late with study on impact of alcohol ban referendum
Yeah, yeah. We know the mayor is a millionaire who pretty much self-funded his first run for office in 2013. We know that he's already given at least $2.5 million to his political action committee, All About Florida. But he's running for governor now — and insiders expect an announcement soon, maybe this week — so that's a much more expensive race. He's going to need outside money.
And Levine has experience walking the fine line in legal fundraising and dark money. Remember the Relentless for Progress political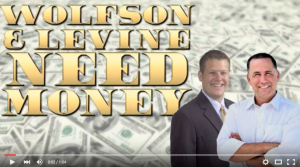 action committee? He and then Commissioner Jonah Wolfson were forced to shut the shady PAC down after people joked that the initials stood for "requests for proposals" because they solicited funds from developers and vendors doing or wanting to do business in the city. So he's not shy about making the asks.
This new shady PAC, All About Florida, only raised $4,000 from March to May. Then Levine secured the vote on June 7 from the city commission to put the alcohol sales ban on the ballot. And the money started pouring in — with $125,000 coming that very day from auto mogul Alan Potamkin, Royal Caribbean Cruises CEO Richard Fain and retired real estae developer Gerald Robbins, who is related to Levine's business partner, Scott Robins, who himself gave another $100,000.
Since June 7, the PAC has received about $882,000 in donations from property owners and business interests that could arguably benefit from this 2 a.m. Ocean Drive liquor sales ban. These donors either own properties and venues that get to stay open until 5 a.m. in other parts of the city and in Wynwood — which has become another nightlife hub competing with South Beach — or they may want property values in the area to suffer, as indicated by an economic impact study commissioned by a business group, so they can swoop in and scoop them up cheap.
Read related story: Miami Beach — Levine and Wolfson on defense for shady PAC
That's the same amount given by Russian billionaire Leonard Blavatnik, who is heavily invested in the Faena district in Mid-Beach. Blavatnik, whose company Access Industries, who normally donates to GOP capaigns and is involved in everything from chemicals to music management and the film industry. Blavatnik has partnered with Harvey Weinstein, who has been disgraced recently as a serial sexual assailant, and Oleg Deripaska, a close ally of Vladimir Putin currently tied to the investigation of former Trump campaign manager Paul Manafort.
Brother Alex Blavatnik, who has his own project in North Beach, gave $25,000. Alex Blavatnik helped Levine's mayoral campaign — and got some pretty useful zoning variances the year after.
Many other real estate investors and developers gave him $25,000 or $10,000 checks.
So is he doing it for them?
Or is he doing it for his own business interests? Levine himself owns 29 properties that could benefit from this, like his Sunset Harbor property benefited from the first pump stations, sitting high and dry while the rest of South Beach flooded. Eleven of those are purchases he made recently in Wynwood, which has been increasingly competing with South Beach for nightlife clientele, and where people can drink until 5 a.m.
One thing is pretty certain: He ain't doing it for the safety of Miami Beach residents.