Ladra dares Sen. Jose Javier Rodriguez to put his committee vote into action and resign his seat now
The open congressional seat thanks to the announced retirement of U.S. Rep. Ileana Ros-Lehtinen has attracted almost a dozen hopefuls who want to represent us in Washington, D.C.: A whopping 11 candidates have either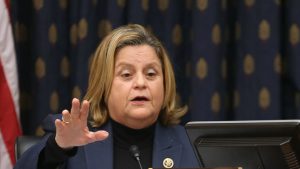 declared their intentions or opened "exploratory" committees.
This includes five who are already in elected office: Sen. Jose Javier Rodriguez, State Rep. David Richardson, Miami Beach Commissioner Kristen Rosen-Gonzalez, Miami-Dade Commissioner Bruno Barreiro and Miami Commissioner Ken Russell. So far, anyway.
One of the wannabes not in office already has a problem with them staying there.
Michael Hepburn, an academic advisor at the University of Miami who Ladra suspects is building name ID for another race, says the "Resign to Run" law that forces electeds to resign one office if they run for a state or local seat should be extended to federal offices, which are exempted from the state statute. These candidates not only cost taxpayers extra, through special elections that could have happened simultaneously with the federal race, they also get a leg up with a bully platform, he said.
Read related story: Bruno Barreiro makes Congress bid official; Dems celebrate
"This exception creates an unfair advantage for the elected official, it's a conflict of interest, and Floridians should not have to cover the cost associated with creating special elections or continue to cover the salary for these officials — while they use their time on the job to run for another office," Hepburn said. "This is a democracy and you have every right to run for any political office you deem appropriate. However, if you choose to not honor the term you were elected for – run for another office on your own time."
"Our aspiring career politicians need to either keep their commitments to the voters that elected them or resign, so someone else can finish the job," he said, adding that voters he has spoken to agree.
He is right. This exclusion does perpetuate the perception of political stepping stones being used to attain higher office. And you can't deny the fact that every time Rodriguez or Barreiro or Rosen Gonzalez or the others get free press for doing their job, their congressional campaigns benefit. So they do campaign on our dime and, in fact, could be paying extra attention to issues or neighborhoods that overlap in the district — or even beyond their district or parameters.
These are the reasons why there is proposed legislation that would close the state law loophole — made in 2007 for then-Republican Gov. Charlie Crist, whose name was being floated as a potential VP running mate — and include federal offices in the Resign to Run law.
Read related story: Jose Javier Rodriguez runs for Congress, but it's not in the bag
Senate Bill 186, introduced by Sen. Travis Hutson (R-Elkton), would require elected candidates who run for federal office where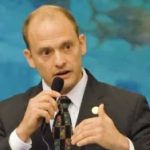 terms overlap to resign at least 10 days before qualifying begins.
And even though it would go against his self interest by requiring him to resign early, Rodriguez voted in favor of the bill in the Ethics and Elections Committee, where it passed unanimously Tuesday.
But here's an idea — nay, a challenge — for J-Rod, if he really believes electeds like him should resign to run for a congressional seat: Senator, you don't have to wait until the full legislature votes on the bill next year. There is nothing stopping you from setting the example and resigning now.
If you voted what you believe in, Ladra dares you to put your money (your job) where your mouth (your vote) is.