Don't be fooled by the name, people. The Keep Government Accountable Coalition is not really a "citizens watchdog group," as it pretends to be. It is a political action committee hiding under another name and the secrecy of a 501c3 non-profit.
That means we don't know who is funding it. Thanks to Citizens United — whose Supreme Court lawsuit greatly loosened rules governing campaign finance, creating this "corporate personhood" ability to hide money — it's another mysterious PAC, made even more mysterious by its non profit status.
The announcement this week says the Coalition was "formed to monitor the activities of the Miami-Dade County Commission" and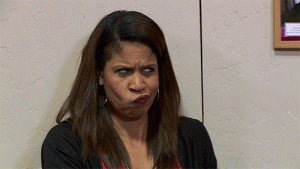 report "any actions that may be detrimental to Miami-Dade taxpayers."
Yeah, well, wouldn't that be nice? But Ladra is way skeptical.
"The group's formation is a response to a history of irresponsibility in Miami-Dade government that has produced years of skyrocketing property taxes and insurance rates and millions of wasted tax dollars," reads the press release put out by a Tallahassee Media and PR firm that runs many Republican campaigns. "It also intends to serve as a check on increasing toll rates and plans to exert pressure on the Commission to address continued traffic congestion and a lack of needed infrastructure improvements. The group's founders say it is imperative that local elected officials be held to a higher standard going forward in order to protect and promote a higher quality of life in Miami-Dade County."
The statement also quotes Coalition Chairman Frank De Varona, a Bay of Pigs veteran and college professor who is also a Republican activist: "Elected officials should be  faithful stewards of taxpayers' hard-earned money, and we will not settle for anything less than that. Miami-Dade taxpayers can count on us to watch the County Commission like a hawk, and we will be quick to draw attention to any move that squanders public resources."
How Ladra wishes that were true. More likely, it was formed to push something or someone.
Something? The announcement talks about traffic congestion and comes on the heels of Miami-Dade Mayor Carlos Gimenez saying — now that he's not running for office any more — that he was giving up on trains. This could be to create messaging and a "narratie" in the community either for the rapid buses that Gimenez wants us to believe are better or to push for trains.
Someone? This could be an attempt to set someone up to run in 2018 for one of the county commission seats, or tear down one of the incumbe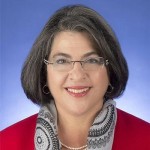 nts. Ladra's money would be on Commissioner Daniella Levine Cava.
The creation of this coalition also comes on the heels of a new website and Facebook page, Keeping up with Cava, that criticizes the commissioner, who admittedly has let many voters down and could be vulnerable (more on that later). Ladra thinks she is more vulnerable to another Democrat, but the Dems won't support anyone else and, even though this is a partisan race, this Coalition group seems Republican and Ladra will bet her kibble that it aims to put a Republican in that District 8 seat. The other two incumbents, Commissioners Jean Monestime and Sally Heyman, are less vulnerable and in districts where a Republian will never win.
And this coalition seems heavily read. It was formed Tuesday with the help of former State Rep. and attorney to GOP politicians J.C. Planas.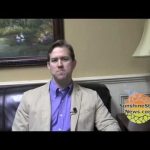 It was announced Wednesday by the Tallahassee-based firm, Front Line Strategies, which belongs to Republican political consultant Brett Doster (photographed right), who just lost the State House 116 race where he was running Jose Mallea (local candidates really need to stop looking to Tallahassee for anything other than money). And there is the Republican activist chairman.
While county commission races are non-partisan, both parties have been getting more and more involved. This "coalition" might be preparing to run a Republican against Levine Cava. Ladra doesn't know who that is. Yet.
Could it be Mallea? He's got some good name recognition having gotten 45% of the vote for a House seat that overlaps some. Could it be a state rep whose term is up next year? Does Michael Bileca live there or in commission District 7? Could it be former and disgraced Sen. Frank Artiles, who had to resign after making racist remarks, and who Ladra heard has moved back into his old Palmetto Bay home? Yeah, that's almost as ludicrous as reincarnating former Commissioner Lynda Bell, who lost to Levine Cava in 2014.
But this is the 305, where special interests can disguise themselves as watchdog groups and call it a coalition. Anything is possible.