So far and between the five of them, the candidates in the Senate 40 race last week spent close to $3 million to replace Frank Artiles, who was forced to resign in April after he was caught making racist remarks to black legislators in a public place.
Key words: So far.
The Republican primary paid the bulk of that and due to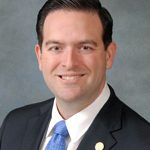 former State Rep. Jose Felix Diaz, who spent a whopping $2.1 million between his campaign and his political action committee, Rebuild Florida. That translates to about $274.78 per vote for the 7,678 GOP voters who made him their nominee for the September general. That is as of the latest reports through July 20. He will have spent more in the last five days and we will know how much when the next reports come in. It could easily be a total of $3 million all by himself the way Diaz was buying TV buys and mail, which would drive that ballot price up to $390 a vote.
And we can't yet determine what was spent on his behalf through the Making a Better Tomorrow PAC because it has not reported any expenses for June (more on that later). So, his election could have. arguably, cost more than $400 a vote.
Read related story: Jose Felix Diaz and Annette Taddeo win SD40 with more money, mail
Diaz easily paid the most for his overwhelming 58-26 victory and some (read: Dem choice Annette Taddeo and her supporters) will say he bought this election.
Former Sen. Alex Diaz de la Portilla, who mostly self-funded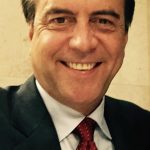 his campaign with a $443,500 loan (for a total of $496,220), paid the next highest per vote, at $146.03 for each of his 3,398 votes. But he didn't spend the money very wisely. Ladra didn't hear much radio and saw one TV commercial on the weekend before the vote, after he had already lost via absentee ballots. I don't think this house got one mailer from him. Guess most of his nut really went to buying the fake followers on Twitter.
Lorenzo Palomares, while still way behind with only $85,900 to spend (and $62,500 of that was his own loan to himself), still spent more than twice as much as the highest spending Democrat. Palomares, who might have done better had he kept the Starbuck name, spent $38 each for the 2,217 votes he got.
Read related story: Democrats start to hit Jose Felix Diaz — before the GOP primary is over
In the Democratic contest, Taddeo had more money, with $122,548 between her campaign account and her PAC, Fight Back Florida.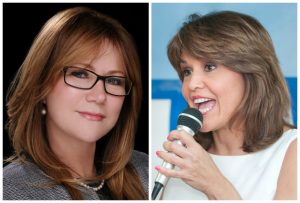 It allowed her to spend $17.26 per vote because she had 7,101 people vote for her (only 580 people fewer than voted for Diaz with his $2.1 mil). Former State Rep. Ana Rivas Logan, who raised only $13,600, spent $4.51 for each of her 2,941 votes.
Of course, all these ballot prices — which could be record-breaking (does anyone know?) — will increase when the final reports are in next month. But this gives us a peek at the exorbitant amount of money Republicans spent to try to keep this seat, which they just flipped in November, red.
You can be sure that the general will see at least as much, if not much more spent. Diaz is a prolific fundraiser and while Taddeo is not, the Democrats want to keep that seat and will turn to national donors in order to do it. She'll spend more than $122,000 in the next two months. She has to close the gap ($17.26 vs. $275) if she wants to compete in this next round.
The political consultants and graphic houses that are working on this campaign should send Artiles a #thanksFrank gift basket.