Former State Rep. Jose Felix "Pepi" Diaz turned a 30-plus point deficit in early polls into a 32-point lead Tuesday when he won the special election for Senate District 40, beating former Sen. Alex Diaz de la Portilla by a whopping 58 to 26 percent.
Someone tell Ladra again how negative campaigns don't work. Or how money doesn't matter.
Dean DLP, who must be in Europe already, came into the #thanksFrank race — scheduled after Frank Artiles was forced to resign on the heels of some public racist and sexist comments — with high name recognition that gave him a lead in his internal poll and a state GOP poll, too. But no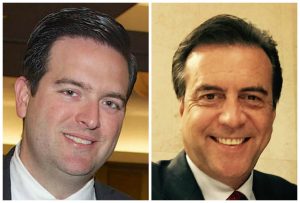 t all name reccognition is equal. Some of it is negative. Some of the positive name ID is soft, meaning it can be easily peeled away with a negative campaign of more than $2 million — what Ladra suspects is a record for a primary (more on that later) — that hit Diaz de la Portilla with near daily mailers on not just on his voting and campaign record but his messy personal life.
In other words, people figured out it wasn't big brother Miguel. The elder and more diplomatic DLP represented the area as a county commissioner and is much more popular than the meaner middle brother any day of the week. He didn't even beat third place finisher Lorenzo Palomares, who got 17%, by double digits.
Even though Alex DLP loaned himself close to $443,500 — $393,500 in the last month and nobody knows where he gets that kind of money — it was too little, too late. Ditto for his short, last-minute, Spanish-language TV commercial casting Diaz as a lobbyist pushing the soccer stadium that was seen in this household exactly once. By then, Alex already had lost in the absentee ballots, even with expert AB fraudster and former Miami Commissioner Humberto Hernandez working on his team, according to the latest campaign report (more on that later).
Perennial candidate Annette Taddeo, who finally won her first race Tuesday — and how! Trouncing former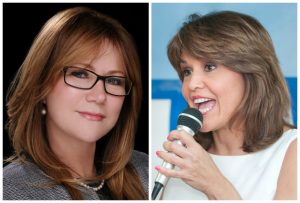 State. Rep. Ana Rivas Logan with 71% of the vote — isn't making the same mistake. Or her supporters aren't, anyway. The Florida Democratic Legislative Campaign Committee has already been hitting Diaz with mailers to independent NPA voters casting him as a lobbyist who represents special interests in Tallahassee. It is smart to define him early as a lobbyist. Now Diaz has to spend time, and money, fighting that.
And he will. While Diaz seems to have spent his whole $2 million nut already, he knows where to get more. And the GOP will also spend its dollars to keep this seat from going blue again after winning it this past November. Taddeo, who almost physically cried to Michael Putney about the mailers that attacked how she invested her daughter's trust fund (cue to roll your eyes) is going to have to get thicker skin. Because that is child's play compared to what is coming. For someone as experienced in running as she is, Taddeo's never been in a race like this.
Preparate, mujer! Her psychologisst husband may have to squeeze in a session or two for her.
She also has to raise more money than she ever has. She was able to win the primary with $120,000, between her campaign account and her Fight Back Florida political action committee combined. That was more than Rivas Logan, who maybe will have spent $15,000 of her own campaign money by the time the final reports are in. Rivas Logan did get the help from the Floridians for Accountability PAC that spent about $200,000 in the last two months, which we can guess was mostly on this race and mostly on negative attacks against Rivas Logan.
Maybe negative attacks only work when they are million dollar negative attacks.
Taddeo and Democrats are going to have to step their fundraising up if they expect to compete in the general. While the district is pretty evenly split, and was represented by Democrat former Sen. Dwight Bullard and his family for years before Artiles beat him — in, yep, a negative campaign last year — the numbers from the primary show that more Republicans voted (13,293) than Democrats (10,042) in this special election, a trend that is likely to follow into the general. Taddeo is going to need to keep her cool, raise more cash and attract more than the just the super angry Democrats to win on Sept. 26.
That's a tall order.
Read related story: Both Democrats in SD40 race are compared to Donald Trump
And don't expect any help from Rivas Logan, who lost with an abysmal 29% (which is still better than DLP) in a race that nobody cared much about except for the really angry Dems who remember Rivas Logan as a Republican, even before Taddeo's PAC started attacking her as a turncoat. Which was pretty funny considering Taddeo ran for Lt. Gov. only last year with Mr. King Turncoat Charlie Crist.
Taddeo did not return calls and texts to her cellphone. But a statement she issued sounds like she is far too encouraged by the blowout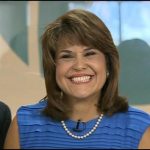 in the primary, which she should not take as a sign that this will be easy.
"Our campaign is ready to take our people powered message to every voter in our district so we can bring change to Tallahassee. It's time our community rejects the special interests and their lobbyist, Jose Felix Diaz and elect a champion who will fight for our public schools, take on traffic gridlock and enhance our healthcare system. With tonight's decisive victory, we can, and will, send a loud message in September that the politics of division coming from President Trump and Washington, D.C. will not be tolerated in South Florida. Together, we will make history by electing the first Hispanic Democratic woman to the Florida Senate and a champion for our families."
Rivas Logan could have been that, too. But she couldn"t even motivate the 5,002 people who voted for her in last August's primary — where she came in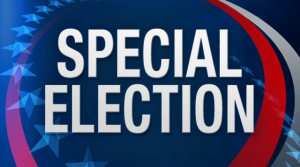 second without campaigning — to vote in this race, maybe it's best that she hang up her spurs.
"Right now, I'm going on vacation," Rivas Logan told Ladra Tuesday night, shortly after calling and texting Taddeo (and getting no response). "I wish her well," she said, adding that she was retiring this fall as a school teacher and retiring from politics altogether. She won't even go on TV anymore, she said.
"It was my last race. I had nothing to lose. I'm going to retire and travel."
She also said she was a bit relieved she did not have to face Pepi Diaz again, after he attacked her in 2012 when they were drawn into the same House seat through redistricting.
"I do think the seat now will stay in Republican hands," Rivas Logan added.
Doesn't sound like an endorsement card to Ladra.