Thank the political gods that millionaire Miami pioneer heir Bruce Matheson also smelled something fishy about Miami-Dade Mayor Carlos Gimenez's special no-bid deal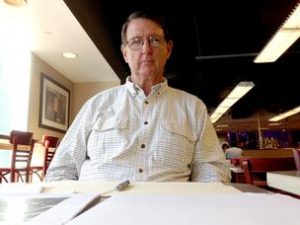 to sell a county-owned parcel in Overtown to the Beckham United group that wants to build a soccer stadium there.
Matheson — who has the money and gravitas that comes from a track record of fighting Big Sports — filed a lawsuit last week to stop the sale of the property at 684 NW 7th St., used by the county's water and sewer department as mostly a storage depot for equipment, to David Beckham and his business partners. They want to put it together with other adjacent parcels they have bought so they can build a stadium for a promised but as-yet unexisting professional soccer team. And the county commission approved the sale for $9 million last month.
The crux of the lawsuit is that the county should have issued a request for proposals for the property once the property was deemed surplus, and that the commission should then have chosen the highest paying bidd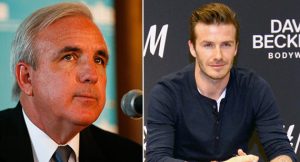 er, as state and county laws require.
Because, after all, the process is not supposed to be rigged to benefit any particular person or soccer star. And the mayor of the county isn't supposed to arbitrarily put a property on surplus all of a sudden to benefit the father of his campaign fundraiser.
That is what happened, folks. This property was not on the surplus list already. In fact, the 7 and 7 building — as it is known among county employees because it's on 7th Avenue and 7th Street — was getting ready for renovations to remove asbestos. Furthermore, Ladra has been told by a couple of different sources that the county is looking to buy or lease another property so it can house the overflow of equipment and trucks — as well as staff parking for a nearby facility — that are at the 7 and 7 building now.
But the property was curiously put on the surplus list after the Beckham group purchased an adjacent lot owned by Chris and Tom Korge and Barry Goldmeier, father of Brian Goldmeier, who makes a great living raising campaign funds for Gimenez and his allies. That 1.37 acres, purchased in 2006 for $1.3 million went for $6.2 million to Beckham. But it is arguable that it wouldn't have sold at all if the county land, which is three adjacent acres needed for the stadium site, wasn't suddenly made surplus with a wave of the mayor's magic wand. Remember, Gimenez signed a letter of intent to sell the land in December of 2015. The subpoenas that come with a lawsuit may tell us whether or not he was pressured or convinced to put the property on surplus so he could sell it cheap, like the mayor did with the land up in Northwest Miami-Dade that was subsequently bought by the American Dream Mall.
Read related story: Carlos Gimenez's pals own land for/near new soccer stadium
Matheson's lawsuit states that the county sold the land based on an old appraisal — before adjacent land sales — and at $69 per square foot, when the lot next door was purchased by Beckham's group for $103 a square foot.
Talk about a sweetheart deal. Such a deal that Matheson said he would buy it himself at that price. I bet a lot of people would.
Ladra thinks the lawsuit will shed light on many irregularities in the process. We will get a full vetting of the history of this property and find out things that Gimenez certainly didn't want us to know.
Like the fact that this parcel was originally taken by the county in 1971 through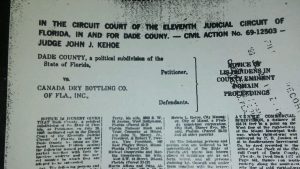 eminent domain proceedings against the Canada Dry Bottling Co., which was paid $60,445 for the land and moving costs, and a few other property owners, according to Miami-Dade Circuit Court records (case nos. 69-12503, 69-15943 and 69-16872). J. C. Devine Company, an Ohio corporation, owned one of the lots taken through eminent domain for $225,979. Eric and Fay Manville owned a third parcel with Minnie Barnett Johns and Chauncey and Estelle Walden. Manville was paid $21,940, Barnett $28,325 and the Waldens got $24,650 for their losses.
Records show that the court allowed Dade County to take these lands from these private land owners through eminent domain "for the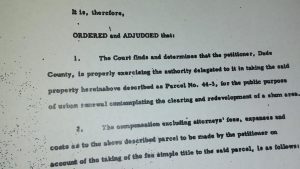 public purpose of urban renewal contemplating the clearing and redevelopment of a slum area."
Apparently, the county felt that using the lot as an overflow station for trucks and backhoes and excavating equipment for most of the past 45 years was "urban renewal." In light of the use its had, then certainly a stadium may be more in line with that public purpose of redevelopment.
But so would a park. Or affordable housing. Or an artists' co-op space. Or a tech start-up hub. At the very least, shouldn't there have been a conversation about what to have there? The lawsuit seems to have opened the door for that chat. Better late than never.
Mike Hernandez, the mayor's mouthpiece, has already blasted the lawsuit (like he blasted the Skyrise Miami lawsuit and we saw how that went). His comment in the Miami Herald story, as always, targets the messenger in an obvious attempt to change the narrative. "It's apparent that Mr. Matheson hates professional sports," Hernández said, referring to the man's fight to keep the Miami Open tennis tournament at Crandon, public land his family donated to the county, from expanding and privatizing the park.
"He's doing his best to drive out the Miami Open from Key Biscayne, and now he hopes to block Major League Soccer from coming to Miami," said Hernandez, who is an extraordinary spin doctor and is taking the side of Big Sports against the Joe Public. Notice he did not even address the procedural irregularities. Because it's easier to create a boogie man and make it about that than it is to defend the lack of transparency and due process in this administration.
Read related story: King Petty Carlos Gimenez gets goofy over soccer stadium
The county will say that Beckham got the no-bid deal, approved by the commission last month, in exchange for a package of community benefits that include hiring locals and salary requirements. The problem is that those things have become common requests of any developer coming to town asking any kind of variance or site plan approval and commissioners certainly could have offered the same opportunity for others to bring those same benefits to the table.
Also, to comply with the requirements of eminent domain, at least some of the proceeds from that sale, we believe, have to go to some kind of urban renewal project in the neighborhood. Not to the lease or purchase of an additional property to take the facility's place (because it wasn't really surplus to begin with).
Wouldn't a bidding war — or even just selling it at true market value — benefit the taxpayers of Miami-Dade? Especially at a time when the mayor is saying we have no money for light rail and, in fact, cutting transit services and hiring only a net gain of 12 new officers for 2.5 million people? Wouldn't a full conversation about options for "urban renewal" on this property benefit the people of Spring Garden, who are afraid the stadium will break their quality of life, and really everybody?
Of course it would. Yes, yes and yes. But there was never an honest conversation about options because this was rushed through. Hurry, hurry! Mr. Beckham needs this to get his team. Mr. Beckham needs this vote to get his financing. Hurry, hurry!
Also, by the way, a judge is not the only one that can stop this stadium or slow it down if she or he rules in favor of Matheson, who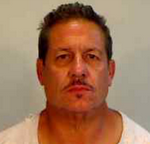 lives in Spring Garden (and thank the political gods he does because that gives him standing in court). The county commission may have to revisit the sale it approved June 6 anyway, regardless, because of a requirement — imposed by Commissioner and DUI ducker Jose "Pepe" Diaz, channeling the Godfather — that county cops be hired for overtime inside the facility. The city of Miami has an issue with setting a precedent on a private facility hiring county officers for OT rather than city cops.
Gimenez already publicly said that he could renegotiate the deal to address that issue. But if the county can undo the police OT requirement that means they can likely undo more. Maybe all of it? At the very least, they can try to get a better deal for the taxpayers they are supposed to represent. Or a better project.
Commissioners are always saying that they wish they could rewrite the Marlins stadium deal and here is a chance to rewrite the soccer stadium deal. They could open it up to proposals and let the highest bidder win. If the best use and highest bidder happens to be the soccer stadium, then so be it.
If not, then they'll know they did the right thing.
Oh, who is Ladra kidding? It's going to take a judge. Thank the political gods for Bruce Matheson.