South Miami is poised to become the first city in the Sunshine State to require new single family homes be built with solar panels.
If the ordinance passes on final reading Wednesday evening, the requirement would also be for any homes that have renovations to 75 percent or more of its footprint. The threshhold was 50 percent at first reading (passed 4-0 with Commissioner Josh Liebman absent) but it was changed after some pushback from either the community or Big Energy disguised as the community.
A group calling itself Family Businesses for Affordable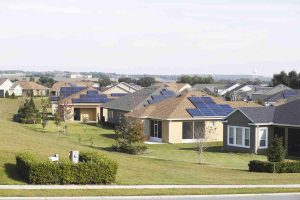 Energy has opposed the ordinance, saying it puts an unfair burden on builders and homeowners who want to renovate or expand. They made their case at the first second hearing last month and the item was tabled until this week.
"South Miami is already one of the most unaffordable communities in South Florida.  We believe that Mayor Stoddard and the city commission's efforts to mandate $25,000 solar panels will make it even more unaffordable," said Juan Peñalosa, a paid spokesman for the group, who is trying to make this an affordable housing issue.
"We aren't opposed to solar, far from it," Peñalosa said. "But, a mandate without any incentives and a mandate that will drive up home costs significantly when we are already struggling with affordable housing, is not the way to go about this."
The group suggests that the city make the requirement only for homes larger than 2,000 square feet and not at all for existing homes that owners want to remodel.
But Mayor Philip Stoddard, a staunch environmentalist and biology professor at Florida International University, says the $25,000 cost is only for the largest homes that can afford it — the required coverage increases with square footage — and he has no problem including gentrifying homeowners who want to turn those little pink houses in the 'hood into McMansions or their more aethetic equivalent. He says the investment pays off in the long run with higher property values and saved energy costs.
Furthermore, he suspects that Family Businesses for Affordable Energy is really a front for FP&L, whose representatives had early on expressed issues with any ordinance requiring solar panels.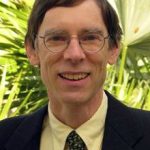 "We also require that they put in trees and nobody complained about that. Coral Gables requires a barrel tile roof, which costs twice as much as shingles, and nobody complains about that," Stoddard told Ladra.
"Solar is a benefit to the builders. They can charge more for the house. Solar is a benefit for the homeowner. Who are these family businesses? Because solar installers are going to be making money instead of FP&L. Builders are going to make money on this. The only ones who are not being helped by this are FP&L and Exxon," Stoddard said, adding that the costs of solar are going down and it will cost even less in future years to install the panels.
"FP&L riled everybody up."
It's not unfathomable. The utility giant and other Big Energy companies spent $21 million last year trying to push a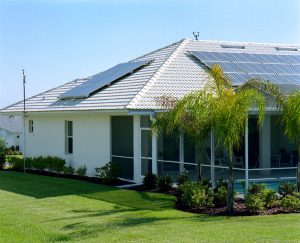 fake pro-solar amendment which would have actually limited the use of solar energy for years. The voters rejected it after their scheme was exposed. And the Family Businesses group's website does seem to exist solely to bash solar energy, including sections on "solar horror stories" and "the real cost of solar."
Peñalosa told Ladra that he was offended by any such insinuation. A former Democratic Party operative (he worked on Joe Garcia's congressional campaign) and big Hillary Clinton supporter, he is most of the time on the other side of these issues as a true believer progressive. Except he is also a paid spin doctor and, in this case, was hired to advocate for a sketchy organization that seems hell bent on stopping solar. He told Ladra he was working with the local chapter of "a national organization of energy and family businesses." Key word: energy. And when pressed to name the businesses, he named a few single family homeowners who would be affected by this and who also own businesses.
Peñalosa's not the only one who spoke against the measure at the meeting last month where the issue was deferred. A group of builders and some homeowners raised concerns about how this would affect an already inflated real estate market. Others raised concerns about safety in hurricanes — though we have pool screens and barrel roof tiles that definitely become missiles, so that's nothing new. The FP&L spokeswoman also urged the South Miami commission to drop the matter, naturally, saying that electric bills in Florida are not that high. Move along, folks. Nothing to see here.
But, on this topic at least, Ladra tends to believe the nerdy science professor more than the professional spin doctor and the profiteering home builders and the mouthpiece for Big Energy.
"I'm doing this because the planet has three years to get our carbon emissions down or its going to clobber us," Stoddard said. "We have precious little time to get this done. It's not about me and it's not about FP&L. This is about our children and grandchildren."
The commission meeting begins at 7 p.m. at South Miami City Hall, 6301 Sunset Drive.