With less than two weeks left before the special election primary to fill the Senate seat in District 40 — brought to you by the drunken, racists rants of former Sen. Frank Artiles — you would think that they'd all take advantage of an opportunity to reach a large group of engaged voters at a candidate forum Wednesday sponsored by several community groups.
But they may not all show up. Two of the three Republicans have not confirmed.
Alex Diaz de la Portilla already skipped a Republican candidate forum and was reportedly leading the polls early on, so he may be MIA again, especially for an event hosted by a group of "progressive" groups like the League of Women Voters and the ACLU. He has not confirmed. But even if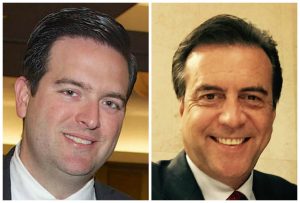 he's not there to defend himself, it's hard to imagine that former State Rep. Jose Felix "Pepi" Diaz will not attack him at least once or twice. After all, practically all of Pepi's campaign has been an attempt, with nearly daily mailers now, to tear Dean DLP down.
Alex should go to the forum. If only to set the record straight on the allegations that Pepi Diaz is making and taking out of context and call him out for running a purely negative campaign against another Republican — isn't that against the rules? — reminding the folks there that he hasn't sunk that low.
Pepi Diaz will, of course, deny any connection to the PAC that is spreading the misinformation, but he knows who is behind it (read: David "Discustin'" Custin) and he could stop if he wanted to. Besides, his own TV commercials are at least half about the Dean (90% in one spot) in a very blatant attempt to discredit and mar the DLP name.
And, by the way, old, tired accusations from DLP's ex-wife from the heat of the passion moment seem ridiculously out of place on a mailer for the guy who lived with Artiles, a legislator who "hired" a Hooters girl and a former Playboy bunny as "consultants" for his campaign. Alex should go to the forum. If only to ask Pepi if he ever met Miss February.
Alas, as of Tuesday afternoon, Pepi Diaz had not confirmed his attendance, which will deprive voters not only of a real-time, face-to-face comparison, but also of some possible drama and entertainment.
It also gives Lorenzo Palomares, the distant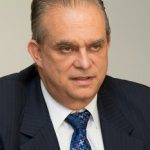 third Republican hopeful, an hour all to himself to tell voters why they should vote for him — if they don't fall asleep. The first thing Ladra would tell them is that the other two didn't even respect them enough to show up.
Diaz and Palomares were cordial during that first forum that Alex missed. But that was before Palomares — who has dropped the Starbuck name he ran with for Congress with three years ago — volunteered as the defense attorney for the man Diaz had arrested (which, be honest, was a very fortunate media opportunity for him) after the man, who had stopped taking his meds, made threats against Pepi's life on Facebook. If Diaz did show up, it may make any interaction Wednesday between these two a bit awkward — and perhaps material in a court case.
Talking of awkward, how about having perennial candidate Annette Taddeo and former State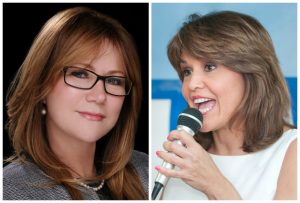 Rep. Ana Rivas Logan on the same stage but not as friends? Once best buds, these two are in a fierce contest for the Democratic spot on the general ballot. Rivas Logan said early on that this would remain a clean race and she would stick to the issues. But on PAC that is obviously helping her has already sent at least three mailers describing Taddeo as a tax cheat and comparing her to — isn't this rich? — President Donald Trump.
Ladra fully expects Taddeo, who is reportedly leading in an internal poll, to scold Rivas Logan, who won't take responsibility and will say she cannot be blamed for what others do. But Ladra highly suspects that she, like Diaz, knows who's behind the attacks and could stop it with one phone call.
The forum — presented by the Women's Fund, the Miami Dade League of Women Voters, Engage Miami, the Kendall Federation of Homeowner Associations, YWCA Miami and ACLU Florida — is from 6:30 to 8:30 p.m. in room 6120 at MDC's Kendall campus, 11011 SW 104th Street.