Everyone is concentrated on the special elections this summer and there's more than a year to go before the primaries for the state legislative races next year. But a few open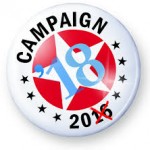 seats have hopefuls planning early — none more than in House District 115, the seat vacated by termed-out State Rep. Michael Bileca, which happens to be where Ladra lives and votes.
There are now six candidates — including Jeffrey "Doc" Solomon, por supuesto — with opened accounts, according to the Florida Division of Elections.
Solomon is a popular chiropractor "to the stars" that has run unsuccessfully twice already as a Democrat challenger to Bileca. But he won both primaries against Ross Hanckock and then losing to Bileca. Last November, it was 46 to the Bileca's 54 percent. But it was a 2-point slide from how he did in 2012, when he lost to 47-53.
Nevertheless, these are respectable numbers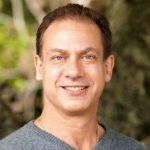 against a much better financed incumbent. Bileca spent a little more than $200K last year, compared to Solomon's $62,800. Since he filed in June, Solomon hasn't reported any campaign contributions for this race yet.
And in an open seat with no incumbent, Solomon might benefit just enough from much higher name recognition. That is, if he gets through another primary. So far, he is one of only two Democrats in the race. The other is James Linwood Shulman, who raised $2,852 in his first month, May.
But there might be a surprise before qualifying. Because while this is considered a Republican stronghold, it's really just barely that. Former President Barack Obama and Mitt Romney were separated by just a few hundred votes in 2012. Our neighborhoods are split pretty evenly down the middle with a lot of NPAs, like Ladra, that could make the difference. It's not completely unimaginable that this seat turns blue in 2018. Especially if the Trump trainwreck continues to unfold.
Read related story: Republicans start lining up for 2018 state primaries, challenges
Who knows, the Dems might wanna back Solomon. At least this perennial candidate has been consistent. After a brief and also unsuccessful run for Pinecrest city council, this is Solomon's third attempt at this state seat. Maybe the third time is the charm. There's something to be said about persistence. Gee, what a concept. Unlike a lot of 305 politicos, it hasn't ocurred to him to move his residence in order to chase a more winnable seat because no esta pa' eso.
And again, he's got that coveted name recognition that Mr. Shulman, nice as he may be, ain't got.
Are you paying attention Mr. Stephen Bittel? Or are you too busy eating crow after calling black legislators "childish" and licking your wounds fom the residency violation perpetrated by your protege, State Rep. Daisy Baez? Well, you wanted so bad to be chairman of the Florida Democratic Party, now get over your clumsy intro. There are bigger fish to fry.
Because there are four, count 'em, four Republicans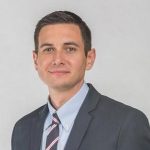 already raising funds to run for the seat. That includes Vance Arthur Aloupis, CEO of the Children's Movement and the heir apparent, who has already raised $150,900 — including an impressive $103K picked up in the first month (March) from many of the usual suspects, including some lobbyists, signaling that he is, indeed, the handpicked GOP choice. His political consultant is lobbyist Michael Cantens, who is also the son of former State Rep. Gaston Cantens.
The other Republicans are: Carlos Daniel Gobel who filed in March and has raised $1,975; Carmen Sotomayor, who filed in January and has reported raising $250; and Rhonda Rebman-Lopez, who filed earlier this month — so she'll submit her first campaign financial report in July — and who has been way too excited about it on twitter.
None of them, so far anyway, stand a snowball's chance in Little Havana. If this 115 primary were this summer, Ladra would predict a general match between Aloupis and Solomon.
But there's more than a year to go before the candidates have to qualify. And who knows? Maybe if Annette Taddeo loses the District 40 special election this year, she'll move back into Pinecrest in time for next.