After having denied any connection to a mysterious political action committee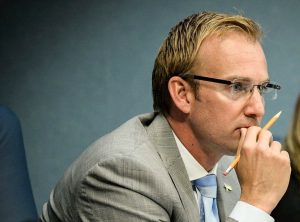 that raised $200,000  Miami Beach Commissioner Michael Grieco, who is running for mayor, admitted last week that he knew the chairman of People for Better Leaders.
Then, just a few days after two Miami Herald reporters forced the admission and made several connections between Grieco and the PAC, the chairman said he was closing the Better Leaders PAC and returning the funds to the donors. 
But there is already another PAC operating that can do some of Grieco's dirty work in his race for mayor of Miami Beach against former Sen. Dan Gelber. A new PAC created in April also has connections to Grieco.
For months, the commissioner denied having anything to do with the Better Leaders PAC. In January, after an anonymous email blast — which illegally had no disclaimer — made the connections, Grieco told Ladra that he didn't know anything about Better Leaders or the people behind it. But in an email last week to the Herald reporters, Nicholas Nehamas and Joey Flechas, he said that he did know Chairman Brian Abraham, after all.
Read related story: Miami Beach: Anonymous email attacks Michael Grieco
"I know the chairmen of many political committees, such as John Morgan, Ben Pollara, Brian Abraham, Stephen Bittel, Adonis Garcia and others through my political, personal and professional relationships over the years, so the premise of your question and this article itself merely makes this publication an accomplice to a dishonest attack on me by my political opponent, his consultant, and developer backers," Grieco wrote to a reporter he accused of being on the other campaign's payroll.
"As I have demonstrated, this is a textbook case of character assassination, and in any other arena this would constitute an act of slander/libel."
But he really hasn't demonstrated anything — except maybe that he's too defensive about it — and the Herald did a good job of connecting the dots. Such a good job, in fact, that Abraham said he was closing the PAC and returning the money to the donors.
Wonder how many of those donors will turn around and re-contribute that money to a second PAC, Our Time Is Now, which has raised only $10,000 so far — and quickly spent them on consulting and communications by Grieco's newest political consultant, Pedro Diaz.
This PAC business may be par for the course in some elections, but it's a big deal in Miami Beach, where they have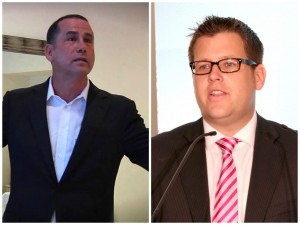 become political piranhas. They were never looked upon fondly, but became extra sketchy in 2015 after Mayor Philip Levine and then Commissioner Jonah Wolfson collected more than $1 million for their shady Relentless for Progress PAC –and quickly came under fire. They were accused, understandably, of using their office and position to shake down contributions from vendors and contractors who either had business or wanted business with the city. It prompted the city commission to pass an ordinance in January of last year that prohibit electeds or candidates for soliciting PAC funds directly or indirectly. The county also passed an ordinance last year that requires candidates of any municipality to register if they raise PAC cash.
Grieco has not registered, but the Miami Herald reporters got at least one contributor to say that the commissioner himself solicited the contribution, which would be a violation of the Miami Beach ordinance. The commissioner did not return several calls and text messages from Ladra. But in January he said he would not open a PAC and he has since raised more than half a million in his candidate account.
Read related story: Michael Grieco hits $500K, with help from real estate investor
Our Time Is Now is actually an "Elections Communications Organization,"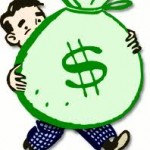 which is a PAC with a different name that operates under a few different rules (for example, you can't say "vote for" in the propaganda). It opened in April and the only real contribution as of the end of May was $10,000 from TTD, LLC, which is owned by Roger Thomson and James Tyrrell, both of 4271 Alton Road.
Thomson, an attorney active in LGBTQ advocacy who appears to work in the restaurant industry, also gave $10,000 to People for Better Leaders in January. And that's another connection to Grieco. It also brings Thomson's investment total to $20K, around the same time that commissioners are considering limits on formula restaurants like Chili's or Olive Garden in certain areas.
Our Time Is Now spent all $10,000 — $7,500 on May 5 and $2,500 on May 30 — on consulting and communications by Pedro Diaz, a political consultant that just joined Grieco's team. The PAC is chaired by Mark Rivero, who works with Diaz Consulting Group.
Diaz did not return a call from Ladra, but earlier had told me that he uses a number of PACs for different campaigns. He also represents Commissioner Kristen Rosen Gonzalez, who announced she would run for Congress, and Miami city commission candidate Alex Dominguez.
Our Time Is Now says it will be used for Miami-Dade candidates — which I guess is anybody in Miami Beach as well.
There are three other active PACs in Miami Beach —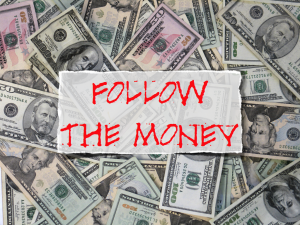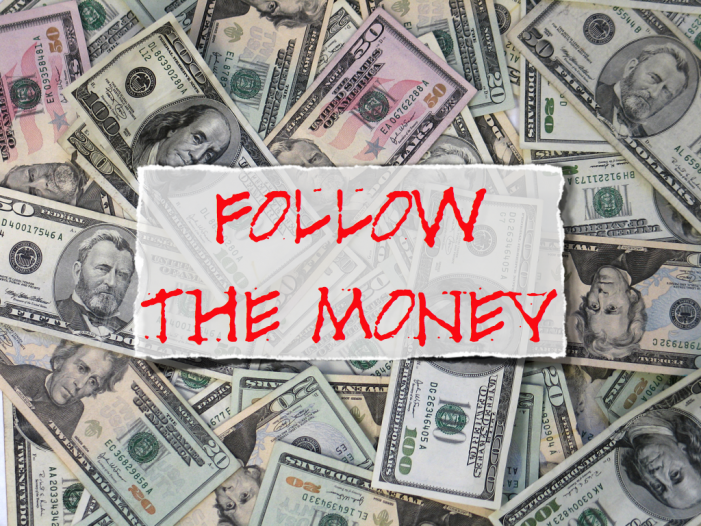 Beach Residents for Quality of Life, Guardians of Miami Beach and Save Miami Beach 2016 — but none of them have done any recent fundraising or spending. But that doesn't mean there aren't more other mysterious PACs operating.
And let's remember the original email blast that exposed the connections between Grieco and the Better Leaders PAC had no legal disclaimer. Could be yet another mysterious PAC, so mysterious we don't even know its name.
Ladra thinks the Beach voters don't like any of this and that it might be an opportunity for a third candidate.