Ladra hopes everyone had a wonderful Mother's Day weekend and got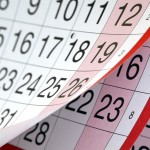 lots of love and nurturing comfort from our mamas… because it's another doozy of a week in the 305 political world.
We've got soccer and activism 101 and a group of preservationists' last stand and the mother of all fundraisers — this last one for Miami Commissioner Francis Suarez, who still doesn't even have any real opposition yet in his bid to become the second in his family to be Miami mayor (more on that later). Oh, and the county still wants to give Vizcaya away to be run by a private, non-profit board. You know, because that went so well for the Frost Museum.
If we don't list your event, sorry. It is probably your own fault. Get me the info on your government and club meetings, campaign fundraisers and political powwows and it will be included. Trust me. Nobody gets a no. The easy way is to send an email to edevalle@gmail.com.
And now, with no further ado, I bring you the Cortadito calendar for the current week.
TUESDAY — May 16
8:30 a.m. — The Miami Beach Tuesday Morning Breakfast Club could rename itself the Miami Beach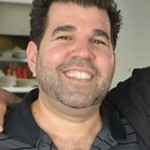 Candidate Speaker's Bureau since every single one of its speakers has been a candidate for commission (Group 2) or the mayoral seat. Bless their little collective activists soul. Someone had to do it! This week's guest speaker is Adrian Gonzalez, the owner of David's Cafe, who is running for commission in Group 3. Former Mayor Matti Bower, who is still so far not running for anything, serves as moderator at the morning meetings, which are at Puerto Sagua Restaurant, 700 Collins Ave. Questions can be submitted in advance via Facebook.
9:30 a.m. — The privatization of Vizcaya Museum and Gardens continues as Miami-Dade Commissioners meet again Tuesday to discuss transitioning the powers and responsibilities of the historic and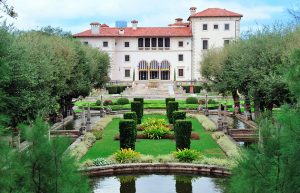 county-owned facility from the Vizcaya Museum and Gardens Trust to the Vizcaya Museum and Gardens, Inc, which will allow them to grant contracts and manage the considerable budget of county tax dollars with less public oversight. The Carrie Meek Foundation's lease agreement at Miami-Opa Locka Executive Airport will also be discussed. Commissioners could also approve an $8 million budget for the North Miami Community Redevelopment Agency and $1.6 million for the South Miami Community Redevelopment Agency. They will also consider increasing an agreement with Nova Consulting from a total of $8 million in value to a total of $25 million in value for management of our water and sewer pump system. Oh, and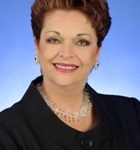 Commissioner Rebeca Sosa, who lost her beloved husband last week, wants to increase the number of local people a company must have in its employ to qualify for local preference in procurement. They will also spend a lot of money, again. This includes $22.5 million for the lease or purchase of vehicles, $118.7 million for contract employees for different departments ($30 mil just for Elections) and $3.6 million for enterprise construction project management software. Does that mean the county won't need individual construction project managers at $200 an hour like Mayor Carlos Gimenez's BFF Ralph Garcia Toledo? Or is this to make his job easier? If you want to speak on any item on the agenda, the meeting is in commission chambers on the second floor at County Hall, 111 NW First Street.
WEDNESDAY — May 17
6 p.m. — Miami-Dade Mayor Carlos Gimenez wanted to put the sale of the last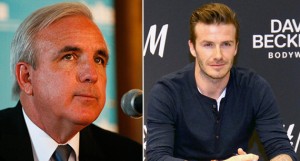 parcel needed by David Beckham for his soccer stadium to the commission Tuesday. But Commissioner Audrey Edmonson wanted to have a town hall with the residents who live adjacent to the properties first. That will take place Wednesday evening at the YWCA, 351 NW 5th St., where residents of Overtown and Spring Gardens are invited to have a conversation with representatives from Miami Beckham United about the potential sale of the property and the future of the site. Its the same place where residents voiced their concern at the first soccer stadium town hall meeting in 2015. MBU already has six acres of property in Overtown acquired. The county parcel is the last piece needed.
6:30-9 p.m. — SAVE, formerly SAVE Dade, wants more people engaged in local and national politics. To that end, they are hosting a townhall Wednesday evening titled Effective Activism for Social Change. And they should know. SAVE has been instrumental in passing several municipal ordinances that give same-sex partners the same benefits of any spouse and was also instrumental in the county's passage of protection for transgender individuals (fighting ugly bathroom police laws at the state simultaneously). The group has had some notable successes, even if they sometimes support the wrong candidates. This townhall is moderated/hosted by WPLG Local 10's political reporter, Michael Putney. It is at SAVE headquarters, 1951 NW 7th Avenue, sixth floor.
7 p.m. — The Palmetto Bay Council Committee as a Whole will meet Wednesday to discuss a number of issues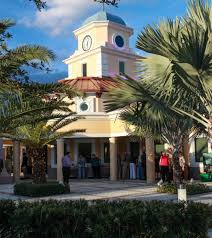 important to the village community — from an analysis of traffic in the urban downtown district to regulations for special events to evaluation forms for the manager and assistant manager to the noise coming from Thelatta Estate to speed limits around village parks to the upcoming budget process. Mayor Eugene Flinn wants to talk about the FPL property and parking lot regulations. And as if that wasn't enough, they are also going to discuss the procurement process, light rail "issues," the launch of the village website and new mobility fees for developers. This looks like a catch all meeting to Ladra. So many important things going on in Palmetto Bay, we may just have to start paying attention. The meeting should last a few hours, at Village Hall, 9705 E. Hibiscus St.
THURSDAY — May 18
2 p.m. — The Transportation Planning Organization (the old MPO) will meet to discuss four proposed amendments to the Long Range Transportation Plan that affect the 112 Expressway, the Gratigny Expressway and the new two-lane road along NW 7th Street under State Roade 826 and the widening of 97th Avenue. Commissioner Dennis Moss wants the Miami-Dade Expressway Authority to put accent lighting on the State Roade 874 ramp connector bridge to SW 128th Street. Commissioner Javier Souto wants to ask the Florida Turnpike to "refrain from proceeding" with the widening project at Coral Way, which would affect the brdige spanning from Southwest 115th to 118th avenues until there is a public meeting with area residents and a traffic study. The meeting is in Miami-Dade Commission Chambers at County Hall, 111 NW First St.
6-8 p.m. — That big todo in oh-so-hipster Wynwood for Miami City Commissioner Francis Suarez is going to be the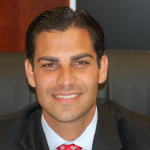 social gathering of the month for young politicos. Perhaps the season. It's got the largest host committee in formation I have ever seen, and Ladra has seen a lot of host committees in formation. Even if you were not invited, we are quite certain that you can get in. Just bring a check. The festivities begin at Goldman Global Arts Gallery, 260 NW 26th St., inside Wynwood Walls. Enter through the gallery entrance between Second and Third avenues.
7-9 p.m. — Billed as the "last chance meeting," the activists who make up the Miami Pine Rocklands Coalition will meet to discuss final efforts to save a swath of protected land that is the only known home to an endangered and indiginous beetle. This last piece of pine rockland — less than 2% of which exists today — is slated to become a Walmart parking lot. Believe it. Or help stop it. The tree huggers meet at 7 p.m. at the Tropical Audobon Society, 5530 Sunset Drive.
FRIDAY — May 19
6:30-8:30 p.m. — Brad Bonessi and J. R. Bult will host a fundraiser for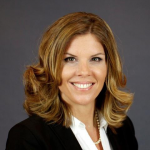 Miami Beach Commissioner Kristen Rosen Gonzalez, who is runnning for the congressional seat vacated by a retiring Ileana Ros Lehtinen, at the St. Tropez Condominium Friday evening, 7330 Ocean Drive. This is that same block in North Beach that was going to have some huge enormouse highrise until Rosen Gonzalez and other preservationists opposed the developer-financed voter referendum to increase zoning density and height. Ladra expects the campaign to strike it rich.
SATURDAY — May 20
6:30 -8 a.m. — Rise early if you want to run in the Village of El Portal's 9th annual Armed Forces Day 5K Walk/Run Saturday. Same day registration is from 6:30 to 7:15 a.m. and the program starts at 8. The race/walk starts in front of Village Hall, 500 NE 87th St., and winds through the small municipality.