Miami-Dade Commissioner Bruno Barreiro — who was chairman when the Marlins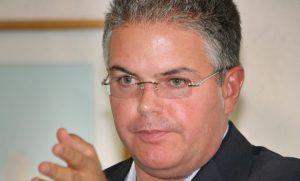 Stadium deal was voted on and sort of ushered the process along — announced officially Monday morning, as expected, that he would be running for the congressional seat vacated next year by a retiring Ileana Ros-Lehtinen.
Immediately, one could hear a soft cheer throughout the 305. Those were Democrats. Because, let's face it, Barreiro as the Republican nominee in a post Trump election would be like the elephant giving the donkey a gift. Wrapped. With a bow.
Sure, both Barreiro's commission district and his House district — District 107 from 1992 to 1998 — are squarely within congressional District 27, but he's never ran in large swaths, including Pinecrest, Palmetto Bay and Cutler Bay. And that's the least of his problems.
Read related story: Raquel Regalado vs. Bruno Barreiro for Congress?
Barreiro is a soft, easy target for anyone and a dream opponent in an increasingly blue-leaning District that went to Hillary Clinton in November by 20 freaking points. He's never run a real race, except against former State Rep. Luis Garcia who forced him into a runoff in 2012 that Barreiro won with 52% of the vote, and Ladra would say Garcia botched it. Barreiro had almost been recalled in 2011 with former mayor Carlos Alvarez and former Commissioner Natacha Seijas after the Marlins money mess, but activists fell 35 petition signatures short.
As state rep, Bruno was one of the least effective legislators — nicknamed "el mudo," or "the mute" by collegues —  and his time in Tallahassee is marked by nothing except conflicts of interests and questionable deals. His family's struggling Little Havana medical clinic suddenly got a juicy state Medicaid contract after he was elected and was later sold to a larger conglomerate for $10 million. A Miami New Times story from when he was made county commission chaiman says that Barreiro made $200,000 off the deal. And he became very close to the man who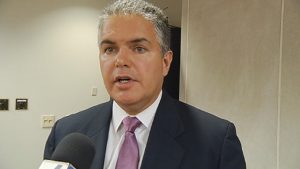 bailed the struggling clinic out, former Sen. Al Gutman, who made half a million as a "broker" and was forced to resign as part of a plea deal in 1999 after being caught in an unrelated Medicaid fraud scheme.
As commissioner, Barreiro — who is also the Republican State Executive Committeeman for Miami-Dade — sees nothing wrong with the fact that the county paid his family between $30,000 and $40,000 a year rent for at least a decade so he could have his district office in their building. He called it a savings coup. And, despite a spotty attendance record for public meetings, he urged the Florida legislature in 2007 to abandon the Florida Government in the Sunshine Law that prohibits electeds from talking in private about anything they may vote on in the future.
He was re-elected unopposed last year, but still managed to spend almost $140,000 in campaign contributions, much of them from contractors who do business or want to do business with the county. Among his expenses in an unchallenged race, before he donated the rest to organizations: $31,000 in consulting and campaign work, $3,000 for supplies at Costco, $4,370 for Apple computer (that's two laptops, right?) and almost $17,000 in printed campaign materials from Image Outfitters and Alina Sportswear (that's a lot of t-shirts for someone who didn't have to run). Among the organizations that got donations from the leftover funds was the Barreiro Foundation, which got $10,000.
The negative campaign mailers write themselves.
Read related story: Bruno Barreiro's district digs, mortgage raise questions
"Bruno Barreiro is one of the most self-serving politicians in Miami-Dade. And that's saying a lot," said Juan Cuba, chairman of the Miami-Dade Democrat Party.
Then there's the matter of his energy. Bruno might need a job when he is termed out in 2020, but he has neither the media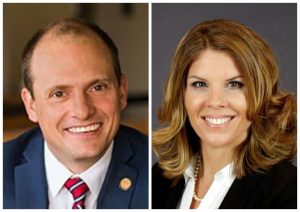 presence nor the campaign stamina to match up to someone like Sen. Jose Javier Rodriguez or Miami Beach Commissioner Kristen Rosen Gonzalez, who are the two most likely to succeed in the Democrat primary. There's no fire in his belly. There never has been.
But why not? There's no risk in running because he doesn't have to resign. If he loses, he can stay on as county commissioner. Maybe he just needs another laptop or more seed funding for his foundation?
Barreiro — whose wife Zoriada Barreiro is running for Miami city commissioner — said in a statement Wednesday that this opportunity was a longtime dream of his. If you will recall, his name was floated in a poll for Congressional District 26 four years ago.
"Throughout my years as a public servant, I have witnessed first-hand how my efforts can positively contribute to the growth and well-being of our residents in South Florida. It truly would be an honor and a privilege to serve our community, and our country, as a United States Congressman," Barreiro said in a statement released as another Republican, former Miami-Dade School Board Member and county mayoral candidate Raquel Regalado, met with GOP leaders in Washington, D.C. Ladra bets Democrats would be much more afraid to run against her.
"I have a pulse for the needs of our community, and understand the importance of having a strong advocate for South Floridians in Washington D As Congressman, I will work in a bipartisan manner to bring to the table important issues for our residents, such as economic prosperity, improved infrastructure, modernized and efficient transportation alternatives, affordable housing, viable healthcare options, and so much more," Barreiro added.
Did you hear that? Sounded a little like a distant crowd. Cheering.