The mayoral race in Miami Beach is going to be expensive as both candidates
have already raised almost $800,000 between them. Ladra fully expects this to go over the million dollar mark before the November election.
Commissioner Michael Grieco — who loaned himself $25,000 in December — has raised the most with $459,367. To be fair, he started last summer. But, according to the latest campaign finance reports filed this week, Grieco also has spent less since June than former state Senator Dan Gelber, who has raised just over $308,991, has spent since February. Gelber has spent $64,223 already, in two months, while Grieco has spent $51,672 in nine.
Read related story: Ladra predicts Dan Gelber files for Miami Beach mayor
Sure, it's early in the campaign, but consider this: Gelber raised $222,435 in his first month and $88,556 in his second month. That's quite a drop-off. He spent $5,333 in February and $59,000 in March. That's some inflation. If this trend continues — raising less and less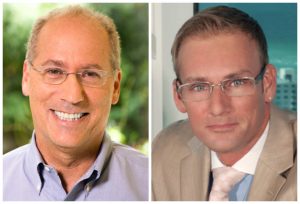 and spending more and more — he could be out of money by August.
In comparison, Grieco's fundraising has not dropped off as hard. He started his mayoral campaign with $107,000 in January, followed up with $70,000 in February and $48,747 last month. Spending has nearly doubled, but that means it went up from $9,246 in January to $16,431 last month.
The $219,000 Grieco raised last year as a commission candidate — and none of those donors have asked for their checks back — were also a consistent series of reports: $34,600 in June, $28,200 in July, $24,200 in August, $37,650 in September, $36,650 in October, $19,000 in November and $13,250 in December — but fundraising always falls off during the holidays. During the entire year of 2016, seven months of campaigning, Grieco spent almost $5,280, the bulk of which ($4,000) went to a fundriaisng consultant named Owen Carhart. Most of the rest went to processing fees.
Carhart got another $3,550 so far this year on the mayoral account but there are three other consultants: Stefanie Epstein, who is also a fundraising consultant, has been pad $6,000 and Jonathan Fernandez got $1,000. The big cahoona here is Ladra's favorite scuzbucket, and the main thing I hold against Grieco, David "Guttermouth" Custin, who has billed $17,286 so far for consulting and other things, such as stationery, hand fans, holiday calendars and other "collateral materials" on which he skims at least 15% and probably more.
"I'm very proud of the pace of my fundraising," Grieco told Ladra this week shortly after the most recent campaign finance reports were filed. He also said that he expected Gelber to come out strong.
"I'm not surprised he can rraise a lot of money. Dan is a career politician," Grieco said.
"Most of my supporters are people who know me," Gelber said. "I don't think I've been spending that much."
Well, let's see. In addition to about $2,200 for yard signs and another $2,000 for placards, magnets, bumper stickers and a banner, he's doled out more than $30,000 on staff, according to the last reports through March 31 and filed this week. And again, this is all in two months time.
Gelber paid $9,500 to Tampa-based pollster SEA Polling for "research." But his consultant, Christian Ulvert, who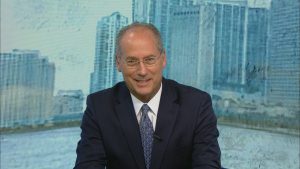 got paid $9,925, wouldn't tell Ladra anything about the results, just that it was "issue oriented." Gelber has a team of political consultants, too. And they are pricier. Michael Worley, out of Fort Lauderdale, is doing his social media for $6,680 so far. Campaign Manager Adrian Chamberlin, who was a field director for the Florida Democratic Party in 2016, has made about $4,000. and Nicole Arango, who does event coordination and senior outreach, has gotten $1,500 through March.
The biggest single payout from Gelber's campaign account was to his professional fundraiser, Brian Goldmeier, who is best known for raising millions for Miami-Dade Mayor Carlos Gimenez and his allies on the commission, sometimes shaking down the very contractors and vendors who do or want to do business with the county. Goldie got $17,634, so far, because that fee is usually worked out as a percentage of what he brings in. He also got $840 as a reimbursement for an fundraising event, which was coincidentally the same cost of a February event at Perricone's in Brickell.
Read related story: Mike Grieco first to run for open Miami Beach mayor's seat
But while the former federal prosecutor's spending habits are certainly interesting, that's not the most troubling part of the campaign report. As usual, the devil is in the details and a quick count of the contributions by address show that roughly 70% of Gelber's campaign cash comes from outside Miami Beach. That makes senses, I guess, if he is tapping into his statewide Democratic Party support base and Goldmeier is reaching out across the county.
Again, Gelber disagreed with my findings. "A lot of folks may be using an address where they work but they live in Miami Beach. Most of my supporters are people who know me. Maybe they don't live here now but they did and they still work here. They have an interest in Miami Beach."
Aha! There's the word: interest. Yes, I am sure there is a lot of out-of-town interests in Miami Beach contributing to your campaign.
Ulvert, the candidate's political consultant, called Ladra quickly after Gelber aplogogized for having to hang up to go to a private fundraiser at someone's home. Ulvert wanted to explain that 40 or 50 of those out of town checks had come from lawyers and other professionals who live on the Beach but used their professional address. That would still leave Gelber with more than 60% of his financial support from outside Miami Beach.
Meanwhile, the exact opposite is true for Grieco, who reports almost 70% of his contributions as coming from Miami Beach, the city he wants to represent. One can assume they, too, have an interest.
Looking at his contributions and his staff, one has to wonder if Gelber, who ran for Florida Attorney General in 2010 but lost to Pam Bondi, is running a regional Democratic Party campaign (again) for a non partisan municipal seat.