By the time the Coral Gables mayoral race is over on Tuesday evening, the two candidates will have spent at least a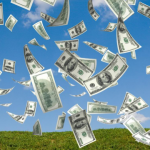 half a million dollars, maybe more. Ladra is not sure but is willing to bet that's a record.
The six candidates in the two commission seat races raised almost exactly the same amount of campaign cash combined as of the last reports available, through March 28: $474,000. You just know that by April 11, that number will go up — making it a total of more than $1 million spent on this Gables election cycle.
Read related story: Jeannett Slesnick winning Gables mayoral money race
Obviously the two cash cows are in the mayoral race. Commissioner Jeannett Slesnick and former Mayor Raul Valdes-Fauli have each raised almost a quarter of a million themselves — $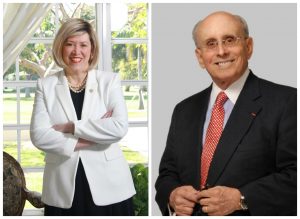 247,819 for Slesnick, and $246,494 for Valdes-Fauli between his campaign account and his political action committee, Coral Gables First. Practically every dime of the $73,794 contributed to the PAC is from outside Coral Gables and most of it is development and real estate money — like the $10,000 in bundles from developer Sergio Pino's mulitple companies — except for $20,000 from a Mercedes Benz dealership in Brooklyn that seems to come out of nowhere.
But Valdes-Fauli has been burning through his piggy bank faster than the commissioner. Slesnick still has more than $107,000 to spend next to his $60K as of March 28. That could make a big difference in the last two weeks.
Read related story: In Coral Gables election, only a clean sweep will change course
The next heavy hitters are incumbent Commissioner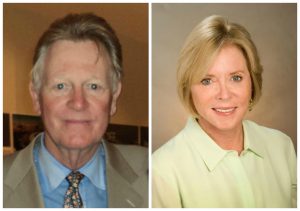 Pat Keon, who has raised almost $222,000 to former Commissioner Wayne "Chip" Withers' $39,411 as of March 28 (but Ladra doubts he will catch up). Also on that date, she had about $125,000 left to spend while he had about $14,200.
In the open seat race that Slesnick had to resign from, the four candidates have raised $211,800. Well, three candidates, since Serafin Sousa has only raised $1,000 and we don't even know if he loaned it to himself or who gae it to him because he doesn't know how to fill out a campaign finance report and nobody cares enough to ask him to fix it. So, its $211,800 between three candidates — and more than half of that belongs to land use attorney Mike Mena.
Mena, who was reportedly recruited by Commissioners Frank Quesada and Vince Lago, has raised $136,540 as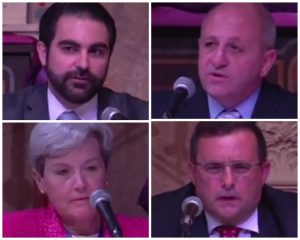 of March 28. He had spent a ton of that ($119,178) and only had about $17,362 left as of Matrch 28. Meanwhile, retired police officer Randy Hoff has been far more thrifty and had $18,497 left from his $53,666 booty on the same day. Activist grandma Marlin Ebbert hasn't even spent that much, with $12633 of her $21,595 going out, leaving her with just under $9,000 to get her to election day, unless she picks up a few contributions.
Read related story: Mucho mailers mean to mislead in Coral Gables election
Ladra knows that it's not a guarantee that the candidate with the biggest bank gets to win on the ballot. Look at Miami Commissioner Ken Russell and Miami Beach Commissioner Kristen Rosen Gonzalez. But it helps.
If the money helped them get the message out, then Keon and Mena might be sittine pretty tonight. If anti development forces were able to rally the troops and get their turnout up, then, and only then, it won't matter.