We have another Miami-Dade County commission meeting this week.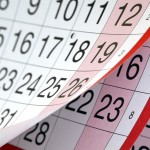 Between the committees, the Comprehensive Development Master Plan meetings, the MPO (which is now the TPO) and the full Miami-Dade commission meetings, it seems like there is something going on at County Hall every day. We mean out in public view.
But we have more than 30 other municipalities within Miami-Dade that also have their own government functions happening. So you can bet there is always something going on somewhere in the 305.
This week, that includes Palmetto Bay, Coral Gables, Doral and Miami Beach.
As always, please keep sending information about your government meetings, candidate forums and political powwows to edevalle@gmail.com and they'll keep appearing in the Cortadito Calendar.We can't include your shindig if we don't know about it.
MONDAY — March 20
6 p.m. — Get to know former State Sen. Dan Gelber, who is running for Miami Beach mayor, at a meet and greet this evening at Murano at Portofino, 1000 South Pointe Dr. The campaign event is hosted by Lois and Eliot Hess and should last until about 7:30 p.m.
7 p.m. — The redevelopment of downtown Palmetto Bay seems to be moving along. There are five
zoning items on the agenda for a special meeting at Village Hall tonight, all within the newly-zoned downtown "urban village" area. But Ladra has a feeling that they might not get to all of them — unless the meeting goes until 2 a.m. or so. Yes, we expect there to be a crowd that might object to some of the density and height that will be allowed in what is called the Urban Development Village. Among the items is a mixed use development, a residential development where the Raggedy Anne and Andy pre-school is and reducing the width of the right-of-way from 75 feet to 60 feet. The meeting starts at 7, but the Village Council will meet an hour early (at 6 p.m.) at Village Hall, 9705 East Hibiscus Street, to discuss the possible resignation of the Village Clerk after, las malas lenguas say, being verbally abused by some council members and residents (more on that later).
TUESDAY — March 21
9:30 a.m. — It's probably too soon for the Miami-Dade Commission to take any action on Mayor Carlos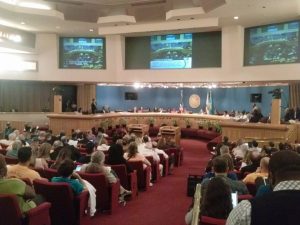 Gimenez's deal with AirBnB for resort taxes, although they may certainly talk about it. Any consideration of ratification may have to wait, however, until the item has been properly advertised. But there is plenty on the budget to keep them busy, including a discussion about mosquito control efforts — which hopefully will give us more information on the mayor's plan to drop millions of mutant mosquitoes somewhere over West Dade — and about using county properties to generate solar energy. They will also talk about a $1.7 million summer jobs program proposed by Commissioner Xavier Suarez and a charter review task force that Commissioners Esteban Bovo and Daniella Levine-Cava want to implement. Commissioners may also hand out $13.4 million to community grants under, Ladra believes, new guidelines and approve new boundaries for the town of Medley.
6 p.m. — Sen. Gwen Margolis and Miami Beach Commissioner John Aleman are the headliners of a women's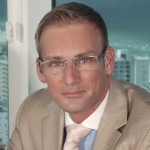 fundraiser for Miami Beach Commissioner Michael Grieco's campaign for mayor Tuesday at the Miami Beach Woman's Club, 2401 Pinetree Dr.  There are more than 50 women listed as hosts, including former commission candidates Betsy Perez and Elsa Urquiza. But, curiously, none of the other three female commissioners on the dais. Perhaps Commissioners Joy Malakoff, Kristen Rosen Gonzalez and Micky Steinberg want to sit this one out. Or perhaps they'll support someone else. Awkward! Especially since the election is all the way in November.
7 p.m. — Local Democrats are still not over it. The South Dade Democrats Club is having a get togehter called Vent * Vino (it used to be called Whine & Wine but "Dems aren't whiners," the invitation says. Um, yeah, they are. That's why they are getting together Tuesday with no speaker, just to "join like minded people in an informal meeting where we can discuss current topics and come up with some projects and solutions." The group promises to have some "politically knowledgeable people there to answer questions'" as well as wine, soda and "light snacks." This is supposed to keep them entertained for two hours at the Unitarian Universalist Congregation of Miami
7701 S.W. 76th Ave.
7:30 p.m. — The first of two candidate forums and likely the last debates before the April 11 Coral Gables election begins at 7:30 p.m. Tuesday at Coral Gables Congregational Church, 3010 DeSoto Blvd. The entire two hours Tuesday will go to the largest group running, four candidates in Group 5: Marlin Ebbert, Randy Hoff, Mike Mena and Serafin Sousa. If history repeats, this is a very well attended event. Doors open at 6:30 but Ladra suggests you get there even earlier.
WEDNESDAY — March 22
4 p.m. The Miami Beach Commission meets at 4 p.m. rather than in the morning, perhaps because of a time certain (5:01 p.m.) consideration of an ordinance that would set the limits and locations for marijuana dispensaries and certain tpes of businesses. The commission will also consider awarding two congtracts to Ric-Man Construction — one for $13.1 million and another for $30.2 million — for the Phase II improvements to West Avenue (north of 14th Street). Commissioner Micky Steinberg also wants a discussion on planned public works and capital improvement projects in the city in the next five years.
6 p.m. — The Doral City Council meets Wednesday to consider, among other things,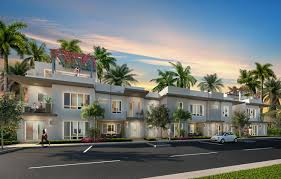 the final plat approval for Lennar's Landmark at Doral Central and Landmark at Doral South  and a separate change in the comprehensive plan's future land use map from business to high-density residential for 10 acres north of 41st Street between 107th and 109th Avenue. The council also meets an hour earlier at 5 p.m. as the local planning agency to consider an eight-month moratorium on any application to build workforce housing (duh) in the city and a land use amendment on parking requirements. Both meetings are at City Hall, 8401 NW 53rd Terr.
THURSDAY — March 23
2 p.m. The newly-named Miami-Dade Transportation Planning Organization will have two guest speakers on Thursday: Mayor Carlos Gimenez and Jose M. Rivera, executive director of the New York Metropolitan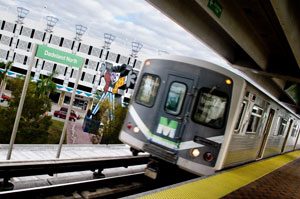 Transportation Council. The 21-member board will also hear a special presentation by Keiran Bowers, of Swire Properties, regarding the transit-oriented Brickell City Centre. James Christian, division administrator from the Federal Highway Administration will update the TPO on fedeal highway funds in Florida and Jim Wolfe from the Federal Department of Transportation will provide a report on major projects. There will also be an update on the Stratetic Miami Area Rapid Transit (SMART) Plan. Commissioner Barbara Jordan also wants to urge the federal government to pay for some of the Metrorail cars and other transortation expenses. The meeting begins at 2 p.m. at the Brickell City Centre East Miami Hotel, on the 39th floor, 788 Brickell Plaza.
7 p.m. — The members of the Miami Pine Rocklands Coalition will be electing new officers and reorganizing Thursday night at Doc Thomas House, 5530 Sunset Dr., where they will also plan how to better save the last 1.5% of our critically endangered local Pine Rocklands.
UPDATE: THIS IS MARCH 30th at 7:30 p.m. — The second of two Coral Gables candidate forums and likely the last official debates before the April 11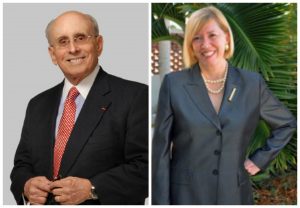 election begins at 7:30 p.m. NEXT THURSDAY at Coral Gables Congregational Church, 3010 DeSoto Blvd. The first hour will go to the two candidates running for commission in Group 3, incumbent Pat Keon and former Commissioner Wayne Withers. The second hour will be for the mayoral debate between Commissioner Jeannett Slesnick and former Mayor Raul Valdes-Fauli (incumbent Mayor Jim Cason has decided not to run again, for real this time). Again, if past debates at this church are any indication, you should arrive before the doors open at 6:30 if you want a seat.