UPDATE: After the posting of this Thursday morning, the commission chairman called for a special meeting on Feb. 17. How they are going to get through the Feb. 7 meeting without talking about this is still a mystery.
There's no question that Miami-Dade Commissioners will discuss the mayor's directive last week to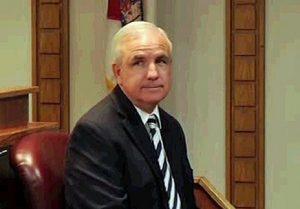 honor detention requests for illegal immigrants in county jails. The only question is when.
It may not be on Tuesday's agenda — yet. But it can't be ignored.
Not just because more than 300 county residents protested the decision Tuesday at County Hall. Not just because more than a dozen community groups and leaders have denounced the move. Not just because Commissioner Daniella Levine Cava asked Mayor Carlos Gimenez Monday to answer a series of questions about the impact and consequences of this cave-in to a legally questionable federal threat to withhold millions in funding. Not just becasue she wants her colleagues to join other U.S. cities challenging the legality of the president's executive order.
Read related story: Carlos Gimenez betrays the community for Donald Trump
No. They have to talk about this because the mayor's directive flies in the face of a 2013 resolution in which commissioners instructed him to do just the opposite. There is already a growing discontent among commissioners about what happened and how it happened. Some don't want to send the message that the strong mayor can do whatever he wants for the next four years.
They can do several things. They can propose a resolution to just undo or rescind the resolution from 2013, which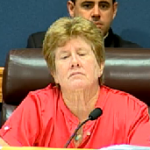 would be a show of support for the mayor's actions and is rumored to be what Commissioner Sally Heyman has in mind. They can also direct the county attorney's office to challenge the federal order, which is how Levine Cava leans. Neither one had presented a discussion item or legislation for Tuesday's meeting, but either could. Gimenez could also put it on as a discussion item from the mayor's office.
What won't happen, one commission aide said, is nothing. "Otherwise, that's going to be the biggest elephant in the chambers on Tuesday."
Commissioner Xavier Suarez said he did not think that that Gimenez intended to violate the resolution but that he, at least, had some questions about the details. "I think it's time for a clarification, whether it comes from the mayor's office or it comes from us," X told Ladra Wednesday.
The mayor's memo to Corrections and Rehabilitation Director Daniel Junior, even though it's only three paragraphs long, indicates that even Gimenez knew he'd have to get some kind of commission approval (note the last sentence).
"Yesterday, January 25, 2017, President Donald J. Trump issued Executive Order Enhancing Public Safety in the Interior of the United States.

In light of the provisions of the Executive Order, I direct you and your staff to honor all immigration detainer requests receive from the Department of Homeland Security.

Miami-Dade County complies with federal law and intends to fully cooperate with the federal government. I will partner with the Board of County Commissioners to address any issues necessary to achieve this end." 
Partner with the Board of County Commissioners, indeed. Some commissioners, staffers and other County Hall insiders say he should have waited and partnered with commissioners to address the issue before jumping to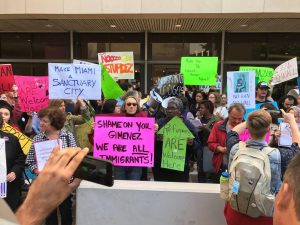 Trump's drumbeat within 24 hours, becoming the first and so far only mayor of a major U.S. city to buckle.
Que verguenza.
But beyond that, some go so far as to say the mayor may have abused his power by acting alone without calling for the rescinding of the resolution by the whole commission. It's not like he didn't have time.
Gimenez might say, whenever he is called upon to answer to commissioners, that he used his power as mayor to make this "emergency" decision. But there is no evidence that there was an emergency here. There was no deadline. Other cities have challenged the federal government's authority to withhold funds while legal experts point to supreme court precedents that give states and municipalities the upper hand and also limit the conditions the government to withhold funds. There is no logical reason that Gimenez could not have waited to make it a mayor's item on the Feb. 7 meeting.
Read related story: Levine Cava questions Gimenez on sanctuary about-face
Our own county attorney's office told commissioners in 2013 that the county was complying with the Secure Communities requirements by sharing information — addresses, phone numbers, photographs — with ICE and the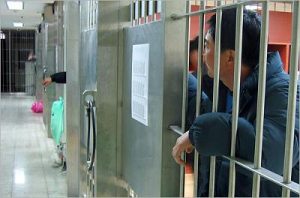 Department of Homeland Security. We have never stopped doing that since 2009. 
In 2013, commissioners adopted a new policy to release non-violent offenders who were also illegal immigrants unless the federal government covered the costs of prolongued incarceration and instructed the mayor to implement the policy. They did so mostly to save money. It was budget crunch time and they were told to look for extra funds to keep some of the programs that Gimenez wanted to cut in a drastic year after his 2012 re-election.
In a story published that year by the Miami Herald, Heyman said it wasn't a purely financial decision.
"Not only is it about saving money. It's about saving people," she was quoted as saying.
What a difference three years makes, huh? 
Of coure, the 2013 resolution that halted the detentions is all about the costs. It states that 3,262 detainer requests were honored in 2011 and 2,499 were honored in 2012, at a cost of a little over $1 million and $667,000, respectively. Of those, 57% were inmates not charged with felonies in 2011 and 61% were in 2012. These are people that were held for 48 hours after they were bonded out or released at arraignment.
They also had the green light from then County Attorney Roger Cuevas, who had told them in July that "compliance with ICE detainer requests is voluntary and not mandated by federal law or regulations." Basically, the detainers or 48-hour "hold requests" are just that, requests. Cuevas' analysis included wording from federal law and forms that showed the word "request" used repeatedly. He told commissioners that if they decided to hold detainees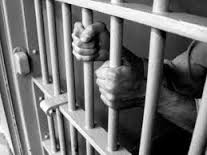 for the 48 hours, there was no legal obligation for the federal government to reimburse costs.
Cuevas also attached a letter from ICE Assistant Director David Venturella in which he answers this direct question: "Is it ICE's position that localities are required to hold individuals pursuant to Form I-247 or are detainers merely requests with which a county could legally decline to comply?" The response: "ICE views the immigration detainer as a request that a law enforcement agency maintain custody of an alien who may otherwise be released for up to 48 hours (excluding Saturdays, Sundays and holidays). This provides ICE time to assume custody of the alien." 
All of this can be found in the minutes of the December 3, 2013 meeting.
But the new policy did still provide for the detention of illegal immigrants when they had been either previously convicted of a forcible felony or charged with a non-bondable offense, such as murder. This is according to a memo from former Corrections and Rehabilitation Department Director Timothy Ryan to the Department of Homeland Security. So, we were still turning over the most violent offenders. Now, we're just turning over the minor offenders, too, perhaps even people who are arrested for traffic violations.
Read related story: Protesters have demands of Carlos Gimenez on sanctuary
And everyone expects the Trump administration's detainer requests to increase so we may soon be turning over even more of them.
There's really only one reason why Gimenez would have jumped the gun and reached over the commission's head to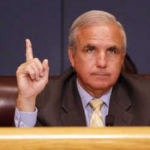 do something that law enforcement experts say damages community policing at a time when police resources are low and street shootings are at a high. It is to please the president so that his son, CJ Gimenez, could get more and friendlier access for his new federal lobbying gig. Ladra can't think of any other reason why he would reverse a county commission policy within 24 hours with a directive that is going to become his legacy — the first thing that comes up on him now for all history in every story and Wikipedia: "Carlos Gimenez, the immigrant South Florida elected who was the first and only mayor who acquiesced to Donald Trump's threats against sanctuary cities…"
But he will soon have to explain for himself. Activists who have led a wave of public outcry that has resulted in two protests so far and whispers of a possible recall, promise to attend Tuesday's meeting to demand answers.
So if commissioners don't address the elephant in the room, the public will.