The city of Doral needs about $3.8 million in state funds to finance or complete several different projects that are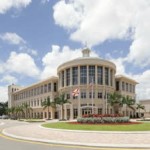 already approved and address some of the city's biggest issues: traffic and flooding.
These include storm water improvements to mitigate persistant problem flooding, the stabilization of canal banks, the widening of 87th Avenue, a pedestrian/cyclist bridge over 41st Street by the Turnpike and the installation of air monitoring devices near the Medley landfill and Covanta Waste to Energy facilities.
City Council members will get an update Tuesday at a legislative priorities workshop from lobbyists Ron Book and Jose Diaz on efforts and pathways to secure state funding or grants for these projects.
"These have been identified by staff as the most important projects right now," said Mayor J.C. Bermudez. "We have a lot of infrastructure problems."
Some of the projects are already in different stages of development:
The stormwater improvement monies are for two sub basin projects already in the pipeline — one along Northwest 29th and 31st streets between 79 and 82nd avenues and another along Northwest 82nd and 84th avenues between 56th and 58th streets. Both projects include installation of new manholes, new inlets, exfiltration trench, solid pipe, and asphalt restoration. The first one, which is pending payment to the county to acquire the permit) is estimated to cost $700,000 and the city of Doral wants the state to appropriate $350,000. Construction is scheduled to begin already for the second project, which is estimated to cost $1,076,270. The city is requesting half, $538,135, from the state.

The stabilization of approximately 1.3 miles of canal bank at the Northline Canal along Northwest 25 Street between 87th and 97th avenues and at the Dressels Canal adjacent to Northwest 52nd Street between 97th and 102nd avenues is in the design stage. The project, which includes a pedestrian/bike path along 25th Street, is projected to cost $1.5 million and the city is requesting $750,000 through budget appropriations.

The design is about 60 percent complete for the widening of Northwest 87th Avenue between 27th and 33rd streets from three to five lanes. The project includes drainage improvements, curb and gutters, sidewalks, street lighting, and modifications to the signalized intersection at 82nd and 33rd. This project will be the continuation of the widening of NW 82 Avenue and will match the five-lane typical section of the portion of NW 82 Avenue (NW 33 St. – NW 36 St.) that is currently under construction by the adjacent development (CityPlace). Funding for that project will come out of next fiscal year's budget and is estimated to cost $1.9 million, of which the city will seek $1.15 million in FastLanes grants from the Department of Transportation.

A pedestrian/bicycle bridge over Northwest 41st Street near 117th Avenue to "help improve safety by avoiding the need to cross six lanes of traffic" is still in the preliminary planning stage after being approved in September. The city is waiting until after the Northwest 117th Avenue bridge over 41st Street is completed by the Florida Turnpike Enterprise. The estimated cost for the pedestrian bridge is $3.8 million but the city must apply now for Transportation Alternatives Program funding in 2021 or 2022.
Other items might make it into the discussion with lobbyists Tuesday afternoon.
Among those is the possiblity of getting federal or state environmental protection grants for the purchase of ambient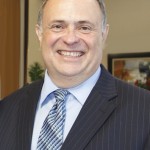 air monitoring devices (estimated cost is $80,000 each) to install in the communities adjacent to the Medley Landfill and Covanta Waste to Energy Facilities. Data from these devices will "help make odor detection less subjective and will help identify the presence of noxious gases."
Bermudez said he may also ask lobbyists for an update on any bills or legal recourses to recoup some lost hotel taxes from AirBnB, as is happening in other municipalities, and also on legislative efforts at condo association reform after the abuses of some boards were exposed by both El Nuevo Herald and Univision 23 last year.
"I'm getting a lot of complaints from homeowner association members on some of these issues."
The legislative priorities workshop begins at 2 p.m. at Doral City Hall, 8401 NW 53rd Ter.