As expected, the American Dream megamall project passed its first hurdle — if one can even call it a hurdle — at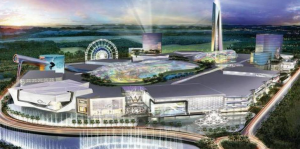 Wednesday's meeting of the Miami-Dade County Commission as they voted to move forward with a proposd change to the county's Comprehensive Development Master Plan that would allow the development of the massive retail and enterainment complex.
But what is more surprising is that there were no ifs, ands or buts.
Commissioners didn't set any conditions on the development of the 200-acre plot north of Northwest 170th Street between the Turnpike and I-75 into six million square feet of retail, restaurants and amusement park features — like an indoor ski slope and a water park and an indoor lake with submarine rides and performing seals — that aims to attract up to 30 million visitors a year and that will no doubt wreak havoc in that corner of the county.
Read related story: American Dream mall seeks first county approval
They set no limits on Canada-based Triple Five, the family-owned company that built Minnesota's Ma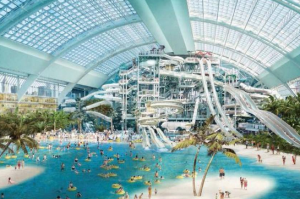 ll of America and wants to build American Dream Miami in the county's farthest Northwest corner. They requested no promises to use no public money or prioritize locals when hiring for the 14,000 promised permanent low-wage jobs or protect the wetlands that are part of the property they got for government-to-government prices in a sketchy deal authored by Mayor Carlos Gimenez or mitigate traffic impacts or invest in infrastructure or never turn it into a casino destination, as they may do with their New Jersey version of the American Dream (more on that later), or even cap admission fees for the amusement parks that so many delusional supporters think their kids and grandkids are going to hang out at after school every day.
Not one. That's a lot of stuff to leave up in the air.
"The battle really is in April or May, whenever it comes back," said Commissioner Joe Martinez.
The vote Wednesday simply sends the proposed change down the pipeline to the state agencies that will review it for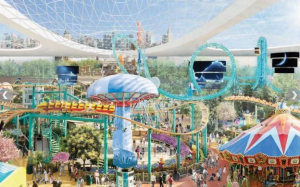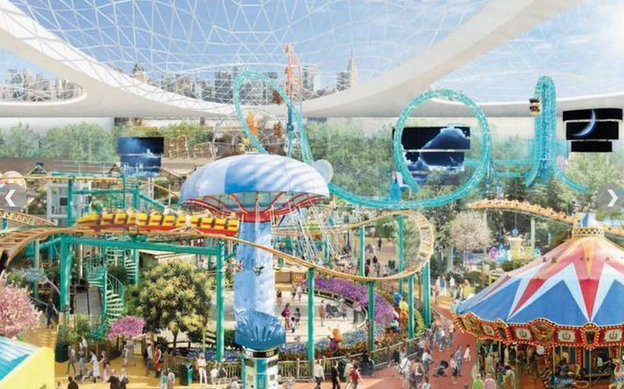 transportation, utility and environmental compliance before sending it back to the county with notes and conditions of their own. To be fair, commissioners do get a few more bites at the apple.
But Ladra is not so sure the developers are going to be in a mood to negotiate once they have their ball rolling. Heck, they don't even believe traffic is going to be a problem to mitigate.
"Twenty years from now, traffic is going to be less than it is today," said Triple Five Chief Executive Officer and patriarch Don Ghermezian, even after he already got what he wanted. He said people would work from home on computers. "All this traffic? Twenty years from now, it will be zero."
Zero? Ladra couldn't stop laughing. Then it hit me how serious this is: Is this ludicrous vision of a fantasy future going to be guiding the negotiations for an eventual development agreement? A development agreement, by the way, that may include some form of tax break in the form of kick-backs through a special taxing district or deferred tax payments or economic incentive grants or whatever they come up with next.
That's a real issue. Especially since the mayor admitted that the developer had repeatedly verbalized the intention to get public dollars to pay for some of the infrastructure improvements that they should be responsible for. Maybe that preclusion, at least, should have been negotiated on Wednesday. Gimenez told them he said no, repeatedly. So it shows that they are already being persistent.
This was an opp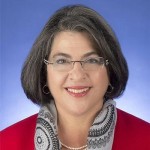 ortunity to get that off the table, and to set some standards, some criteria and some conditions for the project. And our county electeds — for all their talk about no public dollars — blew their chance to get it in writing. Only Commissioner Daniella Levine Cava, in her first show of real spine — knowing she would be the sole dissenting elected didn't stop her — voted against sending this amendment to Tallahassee as is. The vote was 10-1 (commissioners Audrey Edmonson and Jean Monestime were absent).
"I know it's the process but the process doesn't lend itself to the magnitude of this project," Levine Cava complained. "It should be like a development of regional impact."
She said she read the Miami Herald story about the tax break that Triple Five got in Bloomington, the Minnesota home of the Mall of America which agreed to a special tax district that funded costs for parking garages and new roads hasn't gotten a single dime from the property on its tax rolls since it opened 25 years ago. Now that it will, the city may have enough new revenue to lower the average resident's tax bill by five percent.
Read related story: Miami Lakes wants a piece of American Dream pie
"I'm not opposed to this project. I see the economic benefit," Levine Cava said. "The question is, at what cost? When will we be able to reap the benefits?"
That's a question that wasn't answered Wednesday. Lots of questions weren't answered. 
"If we delayed, some things could be included in the covenant," Levine Cava said, practically imploring. "Agreeing to move forward without seeing an agreement …"
Is crazy? Is absolutely nuts?
Now, we have to wait until April or May, when they come back with whatever the state agencies say and to review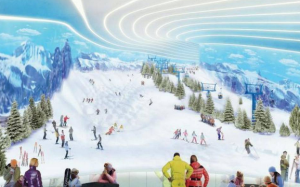 any requested zoning amendments and an eventual development agreement. I guess that's when they'll ask for stuff. Not developers. Oh, they'll ask for stuff, of course. A ton of stuff they didn't dare ask for now. But that's also when our elected representatives will start to represent our best interests. Or at least we hope they will.
Because they haven't so far. Gimenez has simply acted as a pass through, a real estate broker, if you will — for 80-some acres that we bought from the state — after convincing Florida officials to put it on a surplus land list — for a government-to-government price. Rather than put it out to bid or see what else could happen there, we then passed the savings along to the developer — again without any quid pro quo guarantees of what will happen with it. That's not looking out for our interests. That is looking out for their interests.
Read related story: Megamall gets its public land on rushed timeline
Is the commission doing that again by delaying any talk about the ifs, ands or buts. Won't it be too late to start asking for concessions after the fact? I mean, how hard can we really negotiate on the back end of the deal? Isn't the front end when we have the most leverage? Once the wheels are rolling, Triple Five knows that the county will not want to roll it back. They have the advantage.
Then there's the issue of covenants. Levine Cava's intention was good, but what good are covenants when in the next breath (read: the next item), commissioners actually considered breaking one only halfway through its 99-year life?
After approving the CDMP changes, or voting to send them down the pipeline (same thing), commissioners looked at another application to redevelop a golf course into 600-some townhomes. That item wasn't rejected outright, as it should have been. Even after 42 people who would be directly affected spoke against it, the change was simply deferred (more on that later).
But it certainly brings into question what good any agreement signed by Miami-Dade County will be.
Especially when we've started by giving them the upper hand.