One of the biggest 2017 political questions in the 305 is will she or won't she?
We're speaking, of course, about former Miami-Dade School Board Member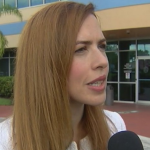 Raquel Regalado, who lost a bid to unseat Miami-Dade Mayor Carlos Gimenez in November. She has been dogged for more than a year by rumors that the county campaign was nothing more than a precursor to a run for the city's mayoral seat, where her father sits now.
But that makes such little sense. Why would she risk getting $8 million worth of attack ads to do a preview campaign in a city where Raquelita's name recognition can hardly be improved?
Don't ask Ladra. While we were on Team Raquel last year, something happened and she doesn't return my calls anymore. Hardly returns my texts. Maybe she blames me for her loss but she is the one who cut me out of her inner circle in September. After several attempts to reach her, last month I finally sent a final text message saying that Ladra would have to say she did not respond to multiple attempts to reach her. Electeds hate that. Former electeds who want to be elected again hate that, too.
Her texted answer: "I'm considering my options and will announce my decision in January."
Me: "Hmmmm…No details on what options those might be. LOL."
Raquel Regalado: "Nope."
Read related story: Raquel Regalado's message: 'I can be a better mayor'
It's January. So, folks, we will soon find out together if she is going to run for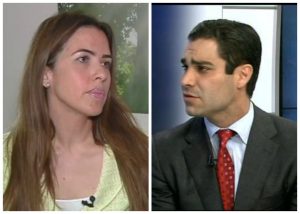 city of Miami mayor, as many are whispering. After much reconsideration, Ladra would bet she will. After all, wouldn't she just say she wasn't if she wasn't? Why would she just let it keep being a mystery? Unless it's just to make Commissioner Francis Suarez, who has already opened his mayoral campaign account, sweat it out. And that is not completely unfathomable.
But if she does finally throw her hat into the ring for that race, Ladra doesn't think that this was the plan all along. Not everybody did, but Raquel Regalado truly thought she could beat Gimenez and be a better county mayor. She spent hundreds of hours poring over the county budget information and studying transit information and learing about solid waste management operations — stuff that is not going to necessarily serve her as mayor of Miami.
But maybe, since she lost, it's become a consolation prize. Because nobody can imagine Raquelita would actually just sit and wait and do nothing more than a weekday afternoon radio show — even if she gets to go to Tallahassee every now and then — for four years before running again countywide. That girl is antsy! And patience is not one of her virtues.
Ladra always thought she would do some policy-driven or issue-oriented thing — like the courtroom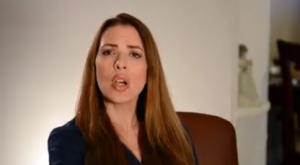 referendum tax she campaigned against all by herself (which helped to put her on the county map). Maybe she'll take on courthouse reconstruction reform. Or some kind of referendum on the county's transit dollars, since she knows they are being misspent. She did talk on the night of her defeat about working to pass campaign finance reform and having a supervisor of elections that is elected rather than appointed by the mayor. It is not beyond Raquelita's reach to create a PAC on either one of those items and start to deliver for us even if she is not an elected. She's very, um, driven that way.
Read related story: Raquel Regalado set to fight anew for charter change, reform
There's always a state seat. Regalado's ideas and policy issues are more suited for a legislator at the state or federal level — even if she doesn't realize it yet. The newly elected Rep. Nick Duran, who won an open seat, is not unbeatable in two years and the Regalados endorsed another candidate in that race. So that's not impossible. 
Others have speculated that she would run for city commission in District 4 once Suarez resigns to run. But it is doubtful that she would go up against longtime family friend Manolo Reyes, who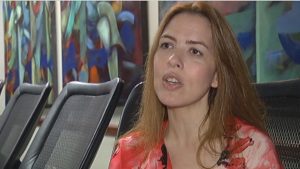 has already filed paperwork for that seat and who is being endorsed by her father, Miami Mayor Tomas Regalado. And that would kinda be a step down, no? Not at all in her character. She's too big for a commission seat.
But a mayoral run, justified by the excuse that no other candidate is really ready or qualified (and, yes, Baby X should take it personally), might just be the right size. And it fits in her character. I heard there was even a poll where she was cast as one of the potential candidates (more on that later). And a credible source tells Ladra that a couple of lobbyists have told him they have to "give to everybody" for this mayoral race: Suarez, Commissioner Frank Carollo — who is termed out and expected to make a run for the office — and Raquelita.
So maybe they know something we don't. As usual.
Or maybe the money she is raising is for a PAC?
Stay tuned. There are only 26 and a half days left in January.