He's a Marine. A state legislator. A husband and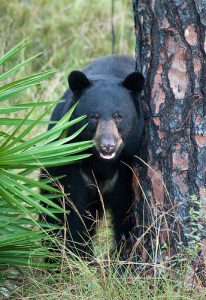 father and a public adjuster.
And now, State Rep. Frank Artiles (R-Country Walk) wants to be a bear killer.
Among the nearly 2,000 permits pulled for the two-day Florida bear hunt being allowed for the first time in more than 20 years this October, is one to Frank Anthony Artiles in Miami-Dade.
Not only does Artiles want to kill a bear. He can't wait, getting the permit on the very first day he could.
Artiles did not return several attempts to reach him through his office and his social media for a few days and while Ladra is not against all hunting per se (okay, actually, I am), this particular controversial two-day season for sport hunting Florida black bears, a previously protected species, because there is a perceived overpopulation that has not really been studied is not something I support nor is it something I think our elected leaders should participate in.
Maybe he's bored. Artiles — who some may argue looks a little like a bear himself —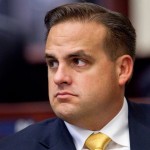 can't get much done in Tallahassee. Well, unless you count punching a college kid out in a local bar. Six of the eight bills he sponsored last session died in committee. In 2013, every bill he sponsored died or was laid on the table.
He failed to get any traction last session on his homophobic bathroom bill that would have barred transgenders from using public restrooms. He has failed to pass any substantive legislation.  And he hasn't been able to beat Commissioner Juan Zapata no matter who he puts up against him.
Plus, his pals call him Magilla Gorilla. Or "Socks," because Ladra once caught him in his shorts and socks living outside his district.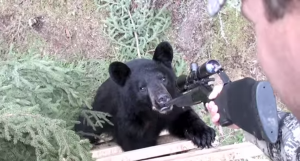 Read related story: Artiles lives outside district
Artiles needs something to vent his frustrations.
So, in the interest of the Florida black bears (and maybe college students), Ladra wants to make some suggestions to our state rep that maybe he can use his time in a more productive way. Need a hobby? Why not try one of these:
Walk. Like you do around the Farm Share giveaways at a community centers or something, as if you had something to do with the food and vegetables being given to low-income families.
Take more selfies with backpacks that you neither paid for not bought with someone else's money but were rather given to you for photo opps with kids whose families are too poor to afford one.
Binge watch some TV shows. I suggest catching up on "I Am Cait"  and "Transparent." You want blood and violence? Try "The Walking Dead."
Read. "Understanding Gender Dysphoria" or "Trangender 101" are available for $9.99 and $16.99 on amazon.com. May I also recommend  "Healing the Angry Brain" by Drs. Raymond Tafrate and Howard Kassinove or even "Reaching your Highest Potential in 8 Steps" (they're numbered so it's easy). You could learn about the creature you want to kill in "The Threatened Florida Black Bear," by Margaret Clark. Or maybe "Precious Bones," about a ten-year-old whose playground is the Florida swamp, is more your speed.
Take a class. Anger management might be a good option. Or Ancient Sexualities and Modern Sexual Politics, which they are offering this semester at Florida State University. Or any class at the Center for Women's and Gender Studies at Florida International University.
Volunteer. But don't wear your state rep t-shirt. And don't brag about it on twitter and Facebook. Give quietly. And maybe PETA or the Humane Society could be beneficial.
Go to the gym. Some fitness facilities even have those punching bags so you don't have to take your frustrations out on some poor college kid — or an unsuspecting bear who thinks he's having a private moment in the woods.
Certainly, Ladra is forgetting some good suggestions, so please feel free to enter yours here in the comments. Keep it clean.
Maybe we can save a bear.