In yet another sign that the federal authorities ought to be looking into all the shenanigans down here, a former Miami-Dade Public Works employee was sentenced Friday to 30 months after he accepted more than $13,000 in bribes — which included an oven and a fridge — from a county contractor in 2011 and 2012.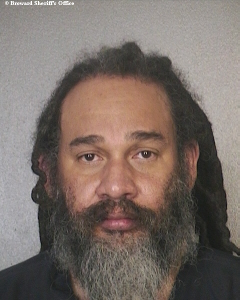 But George Brown, 50, got off easy. He was facing up to 10 years in prison.
Brown, who was arrested last June and pled guilty in January, will also have to serve a year of probation and forfeit $13,000. He has until May 13 to turn himself into the federal prison system. He was an 11-year employee with an $80,000-a-year salary before he was busted and fired in August.
As Miami-Dade's roadway lighting coordinator, Brown oversaw the installation and maintenance of more than 24,000 street lights in the county's roadway system. In 2011, a lighting contractor offered to "reward" Brown in exchange for the county's purchase of the contractor's products. Brown agreed and took a total of $13,000 worth of bribes in the next two years.
Among the items used to grease Brown's wheels: a 2.5-ton A/C unmit, a Samsung stainless steel refrigerator and a KitchenAid built-in convection oven. Brown would pick up whatever wasn't delivered to his Hollywood home at the contractor's office in Miami.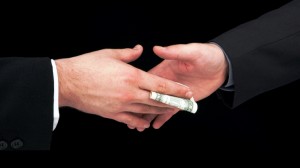 It is unknown how or why the contractor started to cooperate with the FBI. Perhaps he felt he wasn't getting his fridge's worth? Anyway, he started recording conversations with Brown in which the former public servant assured him that nobody else knew about their agreement and even discussed the delivery of some of the bribes in exchange for the contractor getting a project on 27th Avenue.
He also said that he thought someone was onto him and discussed ways to hide future transactions.
Ooops. Too late.
What Ladra wants to know is how this guy gets two and a half years in the federal pen for taking a fridge from a contractor already doing business with the city while boleteros like Sergio Robaina and Deisy Cabrera get off with a year of house arrests for stealing votes from unsuspecting and vulnerable elderly?
Looks like we need the feds to start investigating absentee ballot fraud and other such cons across the county.