Freshmen State Reps. Jose Javier Rodriguez and Manny Diaz, Jr., might breathe a sigh of relief because, while they still may get challenged this year — and we know that Rodriguez will face Republican Daniel Diaz Leyva — they won't have to wage ugly, harsh rematches with the Diaz de la Portilla brothers.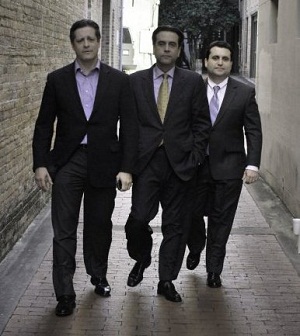 That's because former School Board Member Renier Diaz de la Portilla, who had served in the House before and lost against Diaz, Jr., in 2012, is running for judge instead. And that means that former Sen. Alex Diaz de la Portilla is going to be busy working to get his baby brother elected.
While a couple of other Dean Fan Club members say ADLP could surprise everyone and run for something anyway — the brothers love to do the opposite of what everyone expects them to — Ladra thinks this judicial race is the DLP project for 2014. Well, if big brother Sen. Miguel Diaz de la Portilla is unopposed this year again, as expected.
This is ambitious, even for The Dean. Judicial races are countywide. And while Alex Diaz de la Portilla may have done more than anyone else to get Miami-Dade Mayor Carlos Gimenez elected (are you sorry yet, Senator?),  remember how they did the last time a DLP was on the ballot in a countywide race? It was 2004, when former Miami-Dade Commissioner Miguel DLP ran for mayor and got a scant 15 percent of the vote, coming in fourth behind then-Commissioner Jimmy Morales and former Miami Mayor Maurice Ferre. He had gotten 21% four years earlier when he lost to then-Mayor Alex Penelas. And he's the good one. Of course, the face of the DLPs is no worse for the wear, having gone on to become state senator.
And a judicial race is different for a lot of reasons. Candidates cannot run on issues or party affiliation. It doesn't get the ink and airtime of major top ballot billing races. There are very few opportunities for scathing negative mailers or robocalls. Basically, it is based a lot on name recognition and demographics — two things the DLPs may have advantage in.
Baby DLP filed Dec. 16. So that's why he sent out that mass email Happy New Year's greeting like most politicos. I hadn't gotten one from him before.
Some people might think Baby DLP has caught the crazy from his brother Al. After all, he couldn't win the house seat in a section of Miami Dade and lost by double digits, an embarrassing 55 to 39 %. But what few people know is that Diaz de la Portilla did much better in the countywide Republican state committeeman race, getting 36% in a nine-man race,coming in first and beating No. 2, Diaz Jr., by double digits. That's because the Hialeah absentee ballot shenanigans had minimal impact there.
And that race, like judicial contests, was mostly about name recognition. And, if nothing else, the DLPs have enviable name recognition.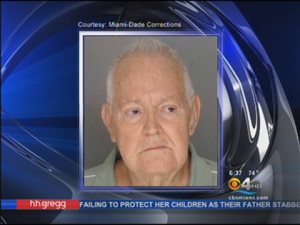 Especially up against folks like Kendall attorney Stephen Millan and Thomas Cobitz, a Hialeah attorney who represented boletero Sergio "El Tio" Robaina — getting him a sweet plea deal for nothing — and whose partner John Rodriguez represented nephew and former Hialeah Mayor Julio Robaina on his loan sharking/tax dodging business.
Yeah, because Cobitz would make a really great judge, right? Really? Or is this some sort of joke?
So this is a rematch of sorts, since most of Tio Robaina's AB fraud activities centered around the state house race won by Diaz, Jr.
The race is for an open seat where Judge Leon Firtel retired.
The funny thing is, Baby DLP might make an excellent judge. An attorney with experience as a real estate, foreclosure and employment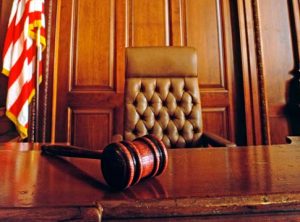 mediator, he has a history of being an arbitrator — both in the legislature and in the family. Sure, he has some characteristics that you might not want on the bench (like a penchant for grudges and a thirst for vengeance). But don't we all? He and Ladra have actually talked about this possibility before. It is  something he has been thinking about for a while.
"I like the law. And I think it's a good role for me," Baby DLP told Ladra Sunday. "I've moved beyond the legislature. I no longer want to be away from my family and be in Tallahassee for extended periods of time," said the father of a 2-year-old.
This group is one of three open seats, which is why he chose it, he said. It certainly seems like it was strategically chosen — the DLPs are not going to get into a race they can't win. Not after 2012's fiasco, where both the Baby and the Dean lost their House races.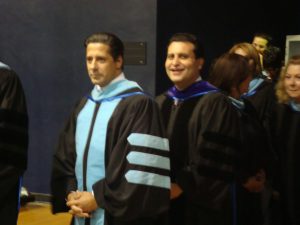 This will certainly be a different kind of campaign for them.
"Maybe I've had enough excitement in my life," Renier DLP said, laughing. "I've been around the state legislature. I've been around the school board. This is an honorable thing to do and still be in public service.
""I've always been driven to work in public service and this is one area I've not explored," he said.
Ladra has always found judicial races to be an interesting arena with very little independent oversight. Okay, maybe interesting is a teensy bit of an exaggeration. Truth is, judicial races can be pretty boring for a number of reasons.
Maybe this is the year that changes.
I mean, if lawyers like Cobitz can seriously think he can and should get on the bench, we need to watch closer.