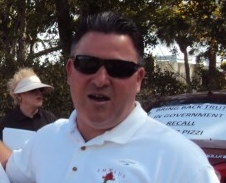 On the day before the Miami Lakes special election Tuesday to replace him, former Mayor Michael "Muscles" Pizzi — who was suspended after his August arrest on public corruption charges — said, Fear not, supporters because he would soon be their leader again, regardless of the results in the race.
"When I am exonerated of the current allegation, I will be back as Mayor regardless of the outcome of any special call elections," he wrote in the email sent out to who knows how many friends and voters — wonder if he got access to the city's email list that he fought so hard in court to keep out of others' hands — at 2:10 p.m. Monday under the subject heading "Hello my friends."
Pizzi also told Ladra Wednesday that he didn't vote in Tuesday's race for any candidate, mayoral or council — because he thinks the special election should never have happened because he should never have been suspended.
But, he reminded me, neither did 80 percent of the electorate. And that is true. And troublesome.
Turnout was very low, especially considering that 75 percent of voters came out in November. Of course, that was for a presidential election.
But founding Mayor Wayne Slaton, who won Tuesday, lost miserably back then with about twice the number of votes he got in this election. I don't think he cares a whit, but it does sound odd.
And if that sounds strange, get this: More people voted against Slaton than for him — but he still gets to be mayor. Because there is no run-off, Slaton gets to rule with only 48 percent of the people's support. And this is a democracy!
Ladra hates to agree with Pizzi, but it sure doesn't look like a mandate to me either. And I also think, like he does, that the city charter should be changed to include a runoff after a special election, should no one candidate garner more than 50 percent. I hope Slaton includes that in the list of policy changes he wants to effect while in office.
Pizzi reminded folks in his email that he was re-elected with approximately 70 percent of the vote in November and he was quick to tell Ladra the same thing.
"I was elected by more than 10,000 votes," Pizzi said. "It's pretty hard to say this election was a mandate against me or to bring about change.
"A lot of people stayed home because they feel they elected their mayor, namely me, last November. They were offended by the fact that I was removed from office before I was officially charged and indicted."
Notice Pizzi says before — like its a when, not an if. That arraignment is now scheduled for Oct. 25, the third date he's had in court. Let's see if this one sticks. Ladra has heard that he is not cooperating with authorities — "I haven't changed my position from Day One," he told me — and that investigators are searching for more to hang him on. FBI agents were seen at Miami Lakes Town Hall last week.
But Pizzi is comforted in the low turnout Tuesday.
"If Miami Lakes was hungry to get Pizzi out, more than 20 percent of the electorate would have come out to vote," he said.
But, frankly, Ladra thinks people just didn't care. They were too busy singing Ding Dong the Witch is Dead and it just didn't matter that much to many who won the mayoral race. The worst part was over for them.
Or maybe all the Pizzi supporters stayed home and didn't vote for anyone, leaving the rest to divide their votes up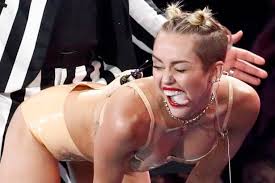 among the replacements. "Maybe a lot of people feel I got a raw deal and that I should be the mayor," he said.
And maybe I can twerk like Miley Cyrus.
The following is the text from Pizzi's email, verbatim and whole:
"I want to thank everyone for their prayers and support. In November, 2012 approximately 70% of Miami Lakes voters re-elected me as Mayor based on the accomplishments that we achieved in office. These accomplishments can be seen at the new Government Center, as 87th Avenue nears completion, new parks are built and we have a new hospital going up in Town. Our children, seniors and veterans have never received better services and more attention. All this was done while lowering taxes.  Nothing has changed these accomplishments or my record of success for the people.  My salary as Mayor was $18,000 and I never profited one penny from elective office.  Period.  Other than my home, I own no property, no fancy cars and not even a watch. I have no consulting businesses and any extra money is spent on local events.

Recently, multiple members of Congress and more than one neighboring Mayor have been completely exonerated from allegations that were proven to be false. There were big headlines months ago, and now they are cleared and serving their people.  In the case of Miami Lakes, the allegation revolves around our Council passing a Resolution to allow for the application of a grant to help our City create jobs.  Not a penny of our tax payer dollars were spent and other cities passed the same resolutions in hopes of getting the same federal funding for their cities. There have never been allegations of widespread corruption in our City. When I am exonerated of the current allegation, I will be back as Mayor regardless of the outcome of any special call elections.  It is unfortunate that I was suspended from office before I was even formally charged.  Other officials have had more serious allegations involving hundreds of thousands or millions of dollars and were allowed to serve their constituents until they had their day in Court.

Please let me know how you are doing and I pray every day for you and your family. My focus right now must necessarily be on clearing my name but also still on trying to help my fellow neighbors as best I can as I have been doing my entire adult life with great sacrifice from myself and my children.

God Bless,Michael Pizzi"
Yes, God Bless Michael Pizzi. He is going to need it.