Miami City Commissioners on Thursday hired a new city attorney: Deputy City Attorney Victoria Mendez was voted in 3-2 in what sources say was a very politicized process.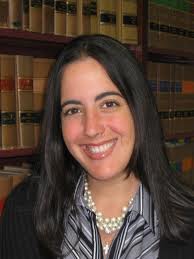 Mendez was reportedly pounding the pavement at City Hall in the last few days to lobby commissioners on her behalf. So was her husband, Carlos Eduardo Morales — who just happens to be a prolific fundraiser. In fact, insiders say that at least one commissioner was swayed in the last few days — making the difference in the swing vote.
The board was given ballots to vote for their choice from five finalists to replace Julie Bru, who is retiring after a long and distinguished career. Bru came to the city in 2008 and most recently gave the opinion that Commissioner Michelle Spence-Jones, who had been suspended for more than a year of her term, could run for office again despite term limits because of her long absence. That ruling was struck down on appeal.
Commissioners Frank Carollo and Francis Suarez  and Chairman Marc Sarnoff voted for Mendez. Commissioners Jones and Willy Gort voted for Lynn Dannheiser, who last I heard hired her boyfriend for a case as city attorney in Surfside.
A graduate of the University of Miami, Mendez joined the city's legal staff in 2004 and handles land use, zoning, platting, building, eminent domain, planning and election law issues. Prior to joining the office, she was a prosecutor with the Miami-Dade County State Attorney's Office. Former president of the Cuban American Bar Association, she is also on the Board of the League of Prosecutors and a Trustee for the Miami-Dade County Law Library. She has been named a Top Government Attorney in Florida Trend's Legal Elite and in South Florida Legal Guide 2008 through 2012.
She and her husband are also vice president and president, respectively, of the Flagler Gardens Neighborhood Association. Former Miami Commission candidate Ralph Rosado — whose dreams were dashed when Suarez dropped out of the mayoral race and opted to stay in his seat — is on the board as well.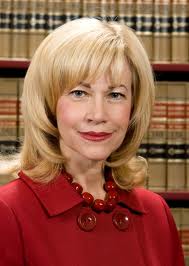 Commissioners agreed that the decision was not easy and even those who voted for her said that they understood the desire to go with an outside candidate.
"We had very, very good candidates and even to the last minute, I struggled. I have some concerns with the city attorney's office," said Commissioner Frank Carollo.
The city attorney's office has been under fire for months and maybe should have been under investigation after the $200,000 payoff check was written to former Police Chief Miguel Espinosa from an account Bru controlled. In fact, there are some that say that while Bru was in the DROP already, she was strongly encouraged (read: forced) to retire.
"I don't think your office is functioning extremely well. It was not easy to pick someone from within," Sarnoff told Mendez, adding that he "struggled mightily" with the decision.
"It is more about leadership than any other office I can think of in Miami. One wrong decision by you can cost the city hundreds of millions of dollars," Sarnoff said, then added words of advice. "Who you keep and what changes you make define you for the next six years of your life. Two other commissioners were trying to make significant changes to your office."
What he didn't say was that he may have been a third one. Una mala lengua in a position to know told Ladra that Sarnoff was also ready to go with Dannheiser, who, granted, has her own baggage. I mean, this is a woman who once compared bloggers to the Klu Klux Klan. He only changed his mind in the last few days.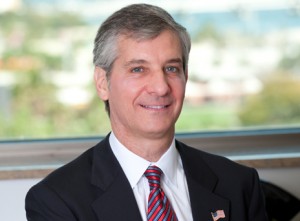 "A lot of decisions get made by you. A lot of costly decisions," Sarnoff told Mendez in what seemed like a long warning. "The people you surround yourself with, the actions you take, even in your recreational sense outside the city, will always reflect upon you and will always reflect upon the city. Wear it well."
"I just briefly wanted to say thank you very much," Mendez said. "I will not let you down and represent the office with the utmost respect it deserves."
Insiders say Mendez is qualified and competent, but eyebrows have raised at the way she and her husband lobbied hard for the position and a few other things. Like how she complained very loudly about having her credit checked as part of the due diligence for the position. She was the most sensitive of all the candidates and most vocal to say she did not want her credit report to become a public record. But it is. And it is not pretty, causing some to question whether she should be in a position of authority over such a large department budget.
Mendez is also vice president of Gallego Homes, a company of which her 66-year-old mother is president, which operates out of her Flagami home. Some question her role in a construction company won't present a conflict of interest.
Others question the timing of the appointment, less than two months before election day, given that her husband has raised funds for candidates in the past.
Commissioner Francis Suarez said he was praying for Mendez.

"You have a very, very heavy responsibility," Suarez said, adding that he struggled, too, about going with an internal candidate or someone from the outside.
"I could have easily gone in a different direction and would have felt good about going in that direction given the choices that were given," he said on the dais.
Suarez later told Ladra that her experience within the city made the difference and that he was not lobbied by Mendez or by her husband.
"In a process like this, obviously people are going to call to express their preference and I got a variety of calls from a variety of different people who endorsed different candidates," Suarez said when we spoke during the commission's lunch break.
"I've worked with her more than the others," Suarez added. "Unless there is a huge departure or discrepancy in their experience level, I like to promote from within. It's a qualitative judgement."
He also said he learned a lot during the process and hinted that Mendez was the best the city could get for its buck.
"I had an idealistic view," Suarez explained. "But the reality is we don't pay our attorneys anywhere near what other comparable cities pay, so it's hard to attract the same talent when you are paying 50 percent less."
Still, Mendez comes with great credentials, he said. "And she lives, eats and breathes the city of Miami and that came through in her interview."
What didn't come through? Her construction business. Suarez said he didn't know she owned a construction company with her mother and was surprised that was not part of the package presented through the vetting process.
"If there is a complaint or concern about that, it is better to bring it to us before we make a decision rather than to a reporter," Suarez said, adding that it would not make a difference in his decision.
"Among the available options, she was the best candidate."