Guess what? Democrats are getting better at the absentee ballot fraud that has been traditionally owned by Republican candidates in South Florida.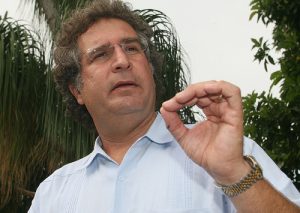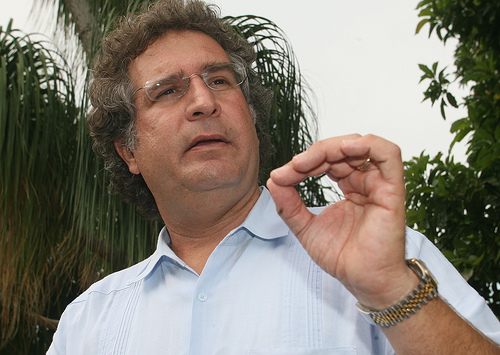 Jeffrey Garcia, longtime political strategist and now disgraced former chief of staff for Congressman Joe Garcia, resigned Friday amid an AB fraud investigation and took responsibility for feloniously generating hundreds of ghost absentee ballot requests for Democrat-registered District 26 voters in the primary last year.
He sorta had to. While the failed ruse — caught and thwarted by an unusually alert Miami-Dade Elections Department — was first exposed in the Miami Herald in February, it wasn't until feds raided the homes of his colleagues to collect data that, apparently, Garcia came forward.
The Congressman, naturally, denies any knowledge of any illegal AB-generating operation. Wouldn't that be irony? The man who toppled King David "Nine Lives" Rivera while he was under investigation for possibly having funded a plantidate's campaign, having dabbled in election fraud himself? Saturday, Joe Garcia held a press conference to distance himself from his campaign's AB activities and blame a "system prone to fraud."
In a statement released by his other chief of staff, Raul Martinez Jr., Garcia said he had not even heard of this between February, when it was first uncovered, and Friday, when Garcia took public responsibility (although Ladra suspects there was a crisis meeting somewhere in between).
"I cannot express how shocked, disappointed and deeply saddened I am about the actions of my former Chief of Staff. Yesterday was the first I had heard of this, and as soon as I found out I relieved Jeffrey Garcia of his role immediately," reads Garcia's statement, which is equal parts reaction and damage control.
"South Florida families need to know that I am committed to the public trust and will be diligent about getting to the bottom of this matter. I have hired William Barzee to launch an internal investigation into the matter.  I will also fully cooperate with the ongoing investigation being done by the authorities," read the statement, in which Garcia also stressed the fact that the AB fraud effort was never successful.
"While I am deeply disappointed in this attempt to influence the primary election, it's important to note that no ballot was touched and the integrity of the election remains intact. My focus continues to be working for the people of Florida's 26th District," Garcia said.
Nelson Diaz, chairman of the Miami-Dade Republican Party issued a statement Friday evening, shortly after the Herald first posted online about Garcia's implication and resignation, demanding that Joe Garcia come clean about how much he knew. Garcia claims to have known nada. But local GOPpers are going to seize the day.
"The ugly truth has finally come out about Democrat Joe Garcia's employees doing everything they can to rig his election. We should all be demanding answers from Joe Garcia himself," Diaz said in his statement. " How much did Joe Garcia really know about his top strategist's fraudulent actions in an attempt to cheat the voters of District 26?  Was Joe Garcia himself involved in fraudulent actions?  Should his entire election be thrown out?"
Yeah, talk about wishful thinking. Ladra has seen plenty of other elections that should have been thrown out and nada happens.
"The public demands answers and  deserves nothing but the truth from Joe Garcia," Diaz went on in what is apparently the beginning of the negative campaign to unseat him. "We expect that a full of investigation will be conducted to determine whether Joe Garcia had any knowledge of his top strategists' election rigging activities or if Joe Garcia was himself involved in cheating his way into Congress."
Look for this to become a centerpiece of any Republican challenger's campaign in 2014. School Board Member Carlos Curbelo, who is set to run against Garcia in 2014, already has come out questioning how much the Congressman knew. Republican superwoman Marili Cancio, who tried to face Garcia in 2010 but lost the primary to Rivera and then became a GOP TV pundit, already commented on it and posted on facebook.
And, yet, it is sorta bold for Diaz to come out so strongly — since Republican candidates could also be implicated in two state House races that also generated ghost absentee ballots via a computer program on behalf of voters without their knowledge: In District 103 and 112, where former School Board Member Renier Diaz de la Portilla and former Senator Alex Diaz de la Portilla, respectively, ran in nasty primaries against State Rep. Manny Diaz, Jr., and former State Rep. Gus Barreiro, respectively.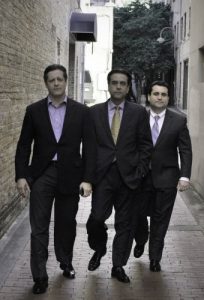 Ladra thought almost for sure the Dean — or some very vehement DLP supporter — was behind the computer generated requests when the scam was first exposed because I suspected more Rivera antics via Ana "La Loca" Sol Alliegro, who is very close to the DLPs and was helping Rivera with his campaign and/or the Democratic primary scam. It was just logical that our most brilliant political mind had taken Ana's half-baked idea and perfected it, since the first requests are easily traceable and the ones in the State House races are not. But now that Alliegro is not involved and it was a Garcia camp effort, everything changes.
I have two new theories. The best one involves a cover up.
Because if confessed culprit Jeff Garcia realized he had left a trail with domestic IP addresses linked to the requests in the District 26 race, he then may have tried to cover his tracks by requesting ballots in other races through a different foreign avenue. And who better to taint than the DLPs? After all, Jeff Garcia may still have an axe to grind since he campaigned for Joe Garcia against Senator Miguel Diaz de la Portilla when the two ran head-to-head for county commissioner in 1993 — the first time Joe's butt got kicked.
Also, there are some malas lenguas who say Democrats actively worked against the DLPs because they believe anyone, even another Republican, is better in Tallahassee (read: easier to manipulate and use).
But that's a little dramatic, I admit. A good subplot for Scandal or House of Cards, whose characters have eerie resemblances to our local electeds.
The other possibility is that it was a third party vendor who did it. Sure, Garcia has to take responsibility. He was Joe Garcia's campaign  manager. But this is not like him. This doesn't sound like his baby. This sounds like something that was offered to him by someone else (someone like gypsy conartist Vanessa Brito) and, perhaps in a weak moment, he bit. That vendor would then have possibly sold the idea to candidates in the state House races.
But which candidates? Granted, I give a lot of slack to the DLPs. But I have seen their campaigns close up and personal. Their AB machinery is legit, as far as Ladra can tell. And the DLPs don't deal with many outside vendors and have zero tolerance for outside wannabe consultants (especially frauds like Brito, who they are not very fond of). And since Ladra suspects that the other big AB fraud in Hialeah — the one tied to the arrests of boleteras Deisy Cabrera and Anamary Pedrosa and to Miami-Dade Commissioner Esteban Bovo — was all about electing Manny Diaz Jr. to the House, then this might have been something tied to him in the 103 race, where absentee fraud seems to be more widespread, and not the DLPs.
As for the 112 race, everyone knows that the Republicans helping Manny Diaz Jr. were also helping Barreiro to keep the Dean out of Tallahasee.
The vendor scenario is less sexy, but probably more likely.
What I do know is this: There is no way on this Earth or in Heaven or Hell that the Joe Garcia campaign would have worked in cahoots with the DLPs.
Calls to the Dean went straight to voice mail and text messages were not answered. But  he's been disappeared for six months — pretty much since the election he bitterly lost to State Rep. Jose Javier Rodriguez. Neither brother was reachable either.
But stay tuned. Because there's another shoe waiting to drop.