The internal turmoil in the city of Doral reached a new height — or low, actually — on Wednesday when City Manager 'Crazy Joe' Carollo confronted the volunteer college intern of his nemesis, Councilwoman Sandra Ruiz, in a bizarre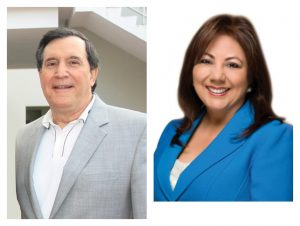 power fit a bit exagerado even for him and this escalating war in the otherwise sweet municipality.
Alex Castro, 21, says he felt threatened by Carollo, who basically told him to scram or get escorted out of the new fancy City Hall building by the cops.
"I was sitting at the table right outside the councilwoman's office around 3 or 3:30, reviewing the agenda and reading the resolutions when he came up and asked who I was," Castro told Ladra. "When I told him my name, he said I was denied the application for a reason and that I needed to get off the premises."
Ruiz, who says she has yet to learn why Castro was denied the unpaid internship post, said she witnessed the confrontation.
"He's literally yelling at him. That if they don't get up and leave the police will come and take them out," Ruiz said.
At that point, the councilwoman intervened. "I told him he was my guest and he was helping me. The manager said that in that case, he had to be in my office, not the front office where the desks are marked intern 1, intern 2, etc. Those boys couldn't grab their jackets fast enough," Ruiz said, adding that she had to grab Castro's jacket and folder and take them into her office because the interns were left open-mouthed and sorta paralyzed.
Castro was recommended to Ruiz by a mutual friend in the Democratic Party and had applied for the position through the city's human resources department, which apparently does background checks and probably for good reason. You can't fault them that. Castro's was denied Tuesday, but he says he was not given a reason why. Other than a few speeding tickets he readily admitted to, his record is clean. After all, he passed the vetting process to work for Congressman Mario Diaz-Balart in 2011.
Ruiz told Ladra she inquired as to why Castro's was the only intern application denied and that the human resources director told her she would have to ask the manager. "He's a nice kid. And why is the manager getting involved in denying any applicant," she asked. And it's a legitimate question.
But Carollo didn't think so Wednesday night when Ladra called him. He said he was tired and grabbing a bite to eat just after the meeting and would be happy to go over it with me the next day. He always does that, by the way. Even when we are on the same side — like on the ridiculous, illegal and unethical recall scam that gypsy conartist Vanessa Brito pulled on whoever paid her to rob them — he promises juicy information that will provide context and then fails to deliver. I'm still waiting. Actually, Carollo and Brito have that in common. I'm also still waiting for those "missing" recall petitions to materialize.
Ladra may have kept asking in order to keep Carollo on the phone.
"He's not an intern," Carollo said, refusing to tell me why Castro was tossed or what he discovered in the student's past to worthy a denial for a job as a volunteer lap dog. "It's much deeper," he said, hinting at some bigger picture conspiracy. He always does that, by the way. Even when we are on the same side — like on the illegal maquinita industry.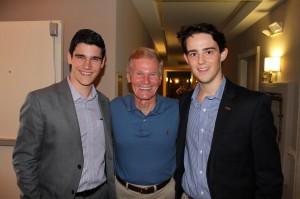 Carollo also dodged the question when Castro asked him at Wednesday night's council meeting.
"I went up to him respectfully and said, 'I think we got off on the wrong foot.' He told me again, 'You're not allowed to be on the premises' and that he would personally request two officers to escort me from the building," Castro told Ladra about a half hour after it happened. "He told me it was nothing personal. Just 'I know what I'm doing.'"
"He literally threatened me," said Castro, who inferred the police comment as a threat to have him arrested. "And I can't go back to City Hall."
Carollo told Ladra at first, however, that it wasn't about Castro.
"It has nothing to do with the individual himself. There's procedures and regulations to follow in order to be an intern," he said.
When I told him that I understood that but that Castro was denied and he still hadn't told me why, and that if there was a legitimate reason he should just tell me now, he took it out on Ladra.
"I'm not going to be intimidated by you, by Ruiz, by all the other interns who worked at some political action committee. I can't put up with this tonight," he said, taking about the same amount of time it would have taken to just truthfully answer the question, and hung up on me.
But… Aha! Did Castro work in some PAC against Carollo or his boy, Doral Mayor Luigi Boria?
No, he says. Castro, an international relations and political science major who was vice president of the student government at FIU during the election, did open his own PAC, called Leading Florida, in January — months before he met Ruiz, he says. He's a smart, astute young political operative in training so, of course, he wants his own PAC.
Still doesn't sound like the reason that Carollo clipped his wings.
"It's just because I work for the councilwoman," Castro said.
See? Told you the boy was smart.