Ladra is still sort of giggling at the thought of a new cologne for men being produced by former Miami-Dade Commissioner Joe Martinez, who announced the possib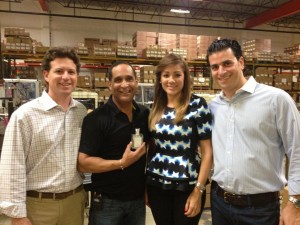 le mass production of "The Commissioner" and his congressional campaign against U.S. Rep. Joe Garcia simultaneously on Friday.
But maybe the joke is on me — now that he is selling the bottles at $32 a pop.
Martinez later told Ladra that he came up with the idea while he was a commissioner, visiting area businesses. He went to one that manufactured perfumes and asked if they could create a scent like the one he's been wearing since 1984 — a brand he would not disclose. A few months later, the company called him: "Come smell your scent."
The commissioner says "The Commissioner" was made on a lark — but that he got around 1,000 orders for it on facebook. Count me in for number 1,001. Even if for the novelty. Or maybe I'll gift it.
But this got Ladra to thinking that it could, actually, become another revenue stream — and a clean one at that — for our local, state and national electeds. Just think of the possibilities.
If Calvin Klein doesn't already have the trademark, Miami-Dade Commissioner Xavier Suarez can come out with Insanity and Hialeah Mayor Carlos "Castro" Hernandez shouldn't have any trouble marketing Oppression. Sounds very Calvin Kleinish, don't it? I can see the naked people in the commercial now. Hernandez can direct himself, if he likes. If he doesn't already have one named after his moniker: "The Rock."
Hialeah Council President Isis Garcia-Martinez should use the silhouette of her long,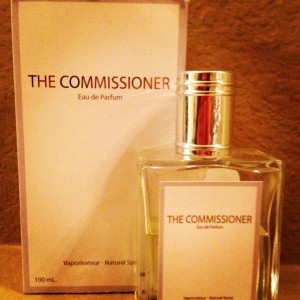 black hair for the bottle of "Escandalosa."
Florida Gov. Rick "The Robot" Scott's packaging for his scent will be totally different. "Rick2D2" can have a digital, futuristic look with lots of black and blues.
Former Florida Gov. Charlie Crist, whose trying to take Rick2D2's place, should have one called "Eau de Reverse." Think of the tagline for the commercials: "First you love it, then you hate it, then you love it, then you hate it, and so on, and so on."
U.S. Sen. Marco Rubio could have "Cool Water" — oh, wait, I think that exists already. Maybe just "Agua." It is more true to his roots and appeals to immigrants and the immigration-minded. If we go national, President Barack Obama — whose celebrityness goes great with his own line of menswear and cologne — could call his "Cool Bull."
Ladra is a little surprised that the first local politico to come out with a cologne would be Martinez, and not former State Sen. Alex Diaz de la Portilla, because it would be right up his alley. A scent called "Engage" or "The General" might be a mix of cigarette smoke, whiskey and wet dog. Since the three-headed DLP monster does things together, baby brother Renier Diaz de la Portilla, a former state rep and Miami-Dade School Board member, could have one called "Somber" — "the scent for the serious man" — and big brother Sen. Miguel Diaz de la Portilla could market one called "The Flagship."
Miami-Dade Mayor Carlos Gimenez can't be left out. But nobody would buy a scent called Not So Golden Boy. How about "Tainted Love?"
I am sure that Ladra is forgetting some good possibilities here. So feel free to suggest any ideas.