Jeb Bush, Jr., is among nine people up for consideration as members of the prestigious and powerful (read: lucrative) Miami-Dade Expressway Authority board Wednesday by the Miami-Dade County Commission.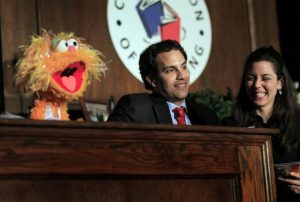 What's this 29-year-old son of the former governor know about transportation and urban planning? Well, Ladra would imagine it is the same as some other nominees, including Maritza Gutierrez, a marketing consultant and doll maker married to political consultant Armando Gutierrez, whose been renominated by almost everybody though her term is up.
Las malas lenguas say that Armando Gutierrez still works for mega developers MCM Construction, owned by the Munilla family, those seven brothers who also help fund everyone's political campaigns and get a lot of the MDX contracts. The Munillas are pretty entrenched at County Hall, from what I hear. They used to employ Miami-Dade Mayor Carlos "Not So GoldenBoy" Gimenez's son, but I believe he took a leave of absence or something to that effect after voters passed that bothersome conflict of interest thing that meant Gimenez would have to pass the torch on Munilla business to Chairwoman Rebeca Sosa. Scratch that. Son out, problem solved. But the family also has an in with Commissioner Juan Zapata, whose main squeeze Natacha Munilla is the daughter of one of the seven big builders.
But more on that later. Right now, we are looking at the other MDX hopefuls (read: Munilla miners).
There are two others from the 13-member board whose terms are up — Former Miami Mayor Maurice Ferre and attorney Robert Holland — who were also renominated.
Two other members whose terms expired decided not to seek a stay: Former Doral City Manager Yvonne Soler-McKinley and Al Maloof, who nobody really knows what he does but you can bet it's interesting and has to do with the highest levels of local politics.
"Due to the dual office holder rules," Maloof wrote in his email declining the nomination, he had to, well, decline the nomination. He also claims "family obligations," 'cause it's de rigeur, but everyone is interested in the "dual office holder" thing and the business rules. "Airport City" is coming and maybe Maloof and/or those he sometimes represents — in whatever it is he does — have something to do with that.
Just read his closing phrase: "I look forward to remaining engaged in matters important to our vibrant and growing region." Key words: Engaged and growing.
And Soler-McKinley, who resigned from her cushy city post a week after Mayor Luigi "Do Wadda I Wanna" Boria was elected, declined because of her new job as Executive Director of the Foundation for Human Rights in Cuba. "My work commitments and travel schedule will not allow me to be able to give MDX the time and energy it so much deserves in this most important final phase of Open Road Tolling," she wrote, referring to the nice name for those freaking "cash only" lines that suddenly come up on ya.
So five members must be named from the list of nine, which means at least two new people for sure.
The other candidates are: Jeff Cazeau, Fatima Perez, Javier Vasquez, Alfredo Gonzalez, who either worked or still works with the same law and lobbying firm as Maloof , and Rick Rodriguez-Piña, who needs a new gig after losing his Tallahassee meal ticket (read: former State Sen. Rudy Garcia) and likely has the votes of Commissioners Jose "Pepe" Diaz and Esteban "El Bobo" Bovo all sealed up — the two who nominated him — but I don't know if he can get another one.
What an interesting bunch, right? Most are attorneys. All are lobbyists.
"What is the magic of the MDX," asked Commissioner Mayor Sir Xavier Suarez, who nominated Perez, who works at Akerman Senterfitt as public policy advisor in the law firm's Miami and Tallahassee offices. "She has more than 14 years experience in governmental and external affairs at the state legislative and municipal levels of government, and in the corporate communications industry," according to press materials from the firm.
"Everybody wants to be on it," Suarez said.
Well, not everybody.
The problem here is that there aren't any normal people — and I mean engineers, city planners, people who love transportation and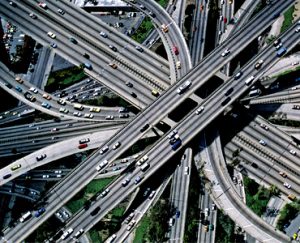 infrastructure — on the list because they don't call and get other people to call on their behalf to get this gig. Why? Because traffic engineers and architects want to get some of the millions — billions over the years, probably — that the MDX board helps steer in construction contracts.
And these are the people who want to steer them. Powerbrokers.
And wannabe powerbrokers like Jebby Bush, who was nominated by Chairwoman Rebeca Sosa. His star has not climbed as high as his brother's and he may be looking for something to put him out there. I mean, he'll be left in the dust by George, who everyone expects to run for office first after that celebrity-like MAVPAC tour last election season. Meanwhile, Jebby's SUNPAC has not shone as bright.
Anyway, in what looks and sounds like an Abbott and Costello routine, everyone nominated the same people, more or less.
Commissioner Dennis Moss rescinded Maloof's nomination and nominated Gonzalez "in his place" — pretty much being transparent.
Suarez told Ladra he will likely support Ferre. But neither Commissioners Barbara Jordan, Dennis Moss nor Jean Monestime renominated the former mayor. All of them renominated Gutierrez and Holland. Monestime, who did not renominate Maloof, was the one who nominated Cazeau, an Aventura government affairs attorney. Commissioner Audrey Edmonson did nominate Ferre as well as the others while Commissioner Sally Heyman only nominated Ferre.
Commissioner Javier Souto didn't go with any incumbent, nominating Gonzalez, Perez and Bush. Vice Chairwoman Lynda Bell is also pitching fresh meat — albeit the same ol' fresh meat: Perez and Rodriguez-Piña (oh, he has three votes, not two) as well as Gutierrez. Everyone seems to like her. She got the most nominations. They should give statues out, too.
Commissioner Juan Zapata nominated two incumbents: Ferre and Gutierrez (which he may have given a nod to so he doesn't get the cold shoulder at home). He had also nominated former State Rep. and one-time South Miami Mayor Julio Robaina, his business partner, but then withdrew it. Maybe because it's his business partner?
Ah, it's a rookie snafu. Tried to reach Zap Tuesday to no avail. His voice mail has been full pretty much since Election Day.
But it is pretty obvious that round and round it goes… where it stops nobody knows. It is no coincidence that the same names come up over and over and over again because they are the ones who lobby hardest for the unpaid job.
Really? Really?