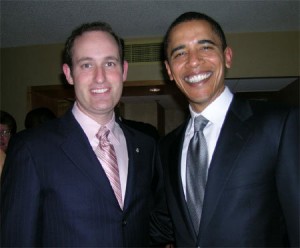 Just because you got caught with your pants down around your cellphone and have to resign from office and apologize publicly to your wife, doesn't mean you are down for the count.
Politically, anyway.
Former (read: disgraced) State Rep. Richard "Raunchy Richie" Steinberg is looking forward to 2016 and a run for his old seat — now occupied by State Rep. David Richardson, whose real name is Lance Richardson but who intelligently went with his middle name instead. Richardson, the first openly gay state rep in Florida, won an easy four-way Democratic primary and coasted to Tallahassee with no GOP roadblock to pass. Steinberg, who resigned in 2011, transferred paperwork intended for the 2012 election for the 2016 race instead. With $30,000 in contributions already, he seems optimistic.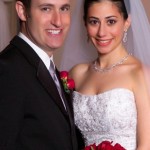 "Tomorrow is the first blank page of a 365 page book," he wrote on his facebook page Dec. 31. "Write a great one and have a very happy and healthy New Year!"
Or write a great sext.
But don't count Steinberg — or anyone else for that matter — out just yet. While the finger frenzied legislator — who resigned after sexually explicit and harassing text messages to an Assistant U.S. Attorney were exposed — may have a hard time living down the eventual attack mail and radio references to his sexting sessions, I have his counter attack ready: Richardson seems to have bought his election.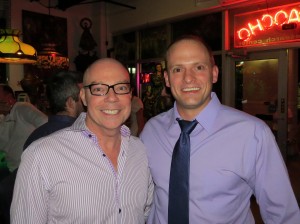 The public accountant and "consultant" loaned himself $200,000 for his campaign against more known entities, such as Mark Weithorn, husband of Miami Beach Commissioner Deedee Weithorn. Richardson also wrote a check for $150,000, so if Ladra knows her math, the bulk of the $385,000 spent on his campaign came from the candidate.
That's $350,000 for a job that, as of 2010, pays $29,697 a year, plus a per diem. He would have to serve 12 years, and not spend one penny more on future elections, to get his investment back. Or have one heck of a per diem.
We know that state campaigns can get expensive, especially in this market, especially in a presidential year — networks and other media jack up their prices. But this race had another candidate pumping in his own money like the economy was actually swinging: Attorney Adam Kravitz, CEO and founder of eVoter.com, the nation's leading non-partisan unbiased election information website, poured $320,000 in loans into his doomed campaign (coming in third at 24 percent).
Only $3,000 of businessman Waldo Faura's measly $20K were loans. But no wonder he came in fourth with 16 percent. And Weithorn managed to actually outraise everybody with $83,000 of other people's money (only $2K was his own), for a distant second place with 26 percent to Richardson's 33.
By the way, none of Steinberg's $30,000 collected as of Dec. 31 is in loans to himself.
But, still, if Weithorn throws his hat in again, with his name recognition and the other duo's baggage, both Raunchy Richie and Richardson could be RIP.