It's been a week since the election, enough time for Ladra to lick her wounds and take a step back to look at the damage.
Call Geico. It's a total loss.
Last week's win by President Barack Obama also ushered in local victories for other Democrats that would be unthinkable in a non presidential year. Did anybody think the next Speaker of the House would be unseated? Yet Chris Dorworth — who lost by a mere 37 points — will have to return those cute little business cards Ladra is sure he had ordered already. He was too busy celebrating and not busy enough working for himself and others who could help him. That for the Florida GOP — which poured hundreds of thousands into that race — was one of the most stunning statewide losses (if sorta deserved, in Ladra's humble opinion).
But it is certainly not the only one. While Republicans hold on to a majority in both the Florida House and Senate, Democrats made seven gains — more than they've had in 30 years.
Those gains include unlikely local leaders like perennial loser and former Public Service Commission Chairman Joe Garcia in U.S. Congressional District 26 and newbie nobody and liberal lawyer Jose Javier Rodriguez in State House District 112. Nobody can tell Ladra that King David "Nine Lives" Rivera and former Florida Sen. Alex "The Dean" Diaz de la Portilla would not have taken those contests hands down in a non-Obama year. And, indeed, I believe the seats will return to GOP hands in 2014 — almost whoever tosses their hat in is a sure thing. Perhaps Rivera is down for the count, but The Dean — whose temporary setback was the most painful for me — can do whatever he wants, in my opinion.
He wouldn't commit, of course.
"Stuff happens," Diaz de la Portilla told me in a text message from some undisclosed location. "And there is always another election for people to reevaluate whether or not they made the right choices.
"Time will answer that question."
As time does all questions, no?
But these are reversible seats only if there are changes made. The Obama For America machinery (and polling and data and ground game, thanks to Democratic pollster-turned-national-hero Fernand Amandi — more on that later) was big and strong and the Republican ground game was non-existent. That's also why winnable seats, like Senate District 35, where vulnerable veteran vulture extraordinaire Sen. "La Gwen" Margolis beat the likeable Marco Rubio-look-a-like John Couriel (remember that name; we'll see it again), and the face-off between Sens. Maria Sachs (D-Boca Raton) and Ellen Bogdanoff (R-Fort Lauderdale), two incumbents drawn into the same district, went the other way.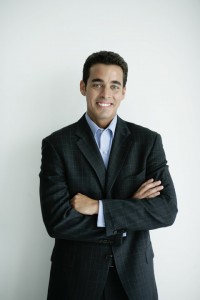 And it's why projected shoe-ins like State Reps. Erik Fresen — who spent more than $250,000 and another $65,000 from his PAC — and Michael Bileca won by the skin of their shiny, white teeth. Fresen in more of a squeaker 51 to 49 percent and Bileca 53 to 47 despite the hundreds of thousands the GOP put into his mail pieces. What's he got that others have not? I mean, besides a cushy friendship with the Chairman of the local REC? (More on that later).
So, what happened? Besides the usual presumptive presidential advantage (and didn't George Bush have it in 2004?)? Well, the message — which was delivered badly to begin with — fell flat. Republicans need to learn to reach out to a changing electorate in their language and that is not so much radio and TV and the U.S. Post Office anymore. The new platform for political campaigns is social media and, let's face it, OFA does it better. The Dems do it better. It is called social media, after all. And many high profile Republicans have agreed with me about it — if privately — after Terrible Tuesday.
But the message itself has to change, as well. Republicans, particularly before the primary (and people do not forget that easy), were extremists on social issues in a way most voters — as the old puritans die and the young moderates grow — don't want hear from your government: Burn all immigrants to the ground, reprogram anyone who loves within their gender, differentiate between "legitimate rape" and illegitimate rape and dictate what Ladra should do with her vagina. Um, no. Apparently, many voters agree. Even Republican stalwarts are saying that priorities got screwed up.
Most say it behind closed doors. Some say it outside.
"Our party needs to hold our fiscal conservative principals while embracing modernity in social policy," said government affairs attorney Luis Gazitua, one of the founding board members of the Florida Maverick PAC, a group of young Republicans who aim to re-energize the party. And boy does it need a jolt.
"By no means should we abandon our traditional ideas on some things, but we need to respect that the majority of the electorate does not want government in their bedrooms or dictating policies on our private parts," Gazitua continued, being a little more diplomatic than Ladra.
While he has a partially good argument and I agree we have to do that on a national level, you fall short, postalita boy. Because a good ground game, particularly during early voting, which is when Dems shot up in the numbers, could have done something to mitigate the losses. The GOP passed up opportunities time and time again. Like declining a transportation plan that would have at least gotten some Republican voters out while Democrats bussed supporters in droves. So, while the Democrats gain ground on the Absentee Ballot fraud, er, I mean operations — which has traditionally been dominated by the GOP — Republicans d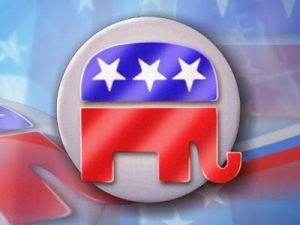 o nothing to try to get better at early voting manipulation, er, drives, typically owned by the Democrats. What are you people thinking?
The Republican Party of Florida and the Miami-Dade Republican Executive Committee also dropped the ball with resources, which did not seem to be applied well. They didn't have money for the transportation plan, but they had funds to divert to PACs that worked non partisan races and diverted funds to pet races. The RPOF basically gave up seats instead of fighting for them a little bit. While it poured money into the campaign for Bileca, funding no less than seven or eight mailers for the man described as the best friend of REC Chairman Ben Powell and the one who is really running the local party's puppet strings, it scrimped on other important races — just handing winnable seats up. Maybe because of the war between the DLPs and the rest of the Miami-Dade Republican establishment. Maybe because of the headlines about King David. But for whatever the reason, they poured money disproportionately and, even, into the wrong wells.
One example: the Hispanic Leadership Fund, a PAC affiliated with State Rep. Frank Artiles that was rumored to be working for and diverting funds to the non partisan race between Miami-Dade Police Det. and loser Manny Machado, who failed his bullish bid for county commission office against former State Rep. and Artiles archnemesis Juan Zapata, who will be sworn in as a commissioner Nov. 20. Ladra was never able to find a solid connection and saw no evidence of this diversion of resources when made a surprise visit before the election. But, by then, Artiles already knew "some crazy old lady," as he put it, had spread her vision of a bunch of people with Manny Machado shirts in the office. And with the involvement of Artiles — who printed his own slate cards that the local GOP refused to use — and Vanessa Brito, who is a Norman Braman soldier that also worked the Democrat Luis Garcia race, anything could happen. Eeet ees pausible.
Who knows how many other things were going on?
And that's what has to change in the local, maybe national, Republican Party if they want to stop the bleeding. Because while this was a presidential year and coattails were long, the Dems got a taste of success and some practice and maybe they won't lose momentum like some Republican candidates — from Mitt Romney on down to locals — did in the last couple of weeks.
"There's a lot of work to be done," Powell told me, promising to come back with numbers proving that the local party did some ground game playing — but he never followed through.
Instead of blaming the infighting and inflated egos and ambitions of some of the electeds who are flying monkeys, he blamed a "steady decline" in Republican registrations, which today make up less than 30 percent of the county electorate.  And, okay, that's a good argument. But why the decline? Why hasn't the party been able to keep or attract more voters?
That brings me back to the message.
Because, again, Powell insisted that there was sufficient outreach.
"Our voter contact was extraordinary from our four victory offices," he said, referring to phone banks that Ladra's very own mother participated in.
But if that's true, then they have even bigger problems than I thought.