Gaming interests in the Florida elections are on the front page of the Miami Herald today, but there were a few key connecting tidbits missing from the paper's otherwise nicely-tracked tale of campaign contributions.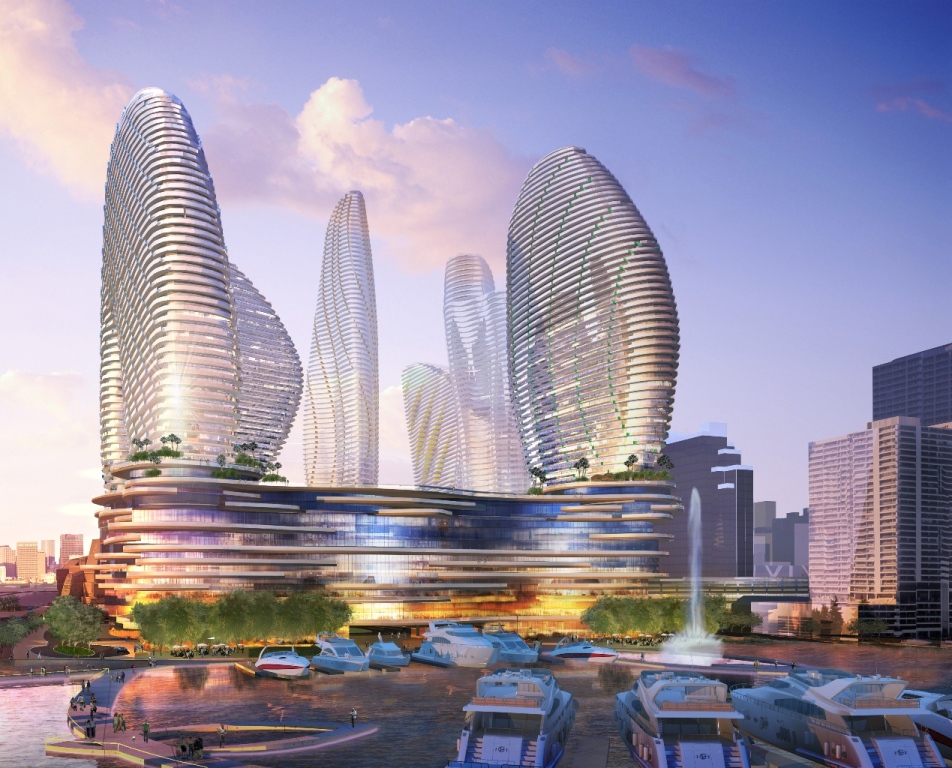 See? The cash flow is only part of the story. The pressure — or political palanca coming all the way from the panhandle — is another piece. The devil, of course, is in the details.
And some of those details are so wild they include the intervention of two powerful Republicans who would be Speakers and who are intervening in a little Coral Gables/Pinecrest/Kendall race 300 miles or more from their base constituency. Because this is not a pure gambling vs. non gambling interests story. This might be as much or more about resort taxes and tourism dollars and somewhat of a Central Florida vs. South Florida showdown.
Sure, Genting was the lead and the focus of the story in what some have taken to call the Genting Herald, after the group of Malaysian and New York investors bought the newspaper's downtown, bayfront property for $236 million in cash last year to build a resort complex with a casino there. And it is true that the company has plunked $1.3 million into candidates and committees in this election cycle, which doesn't seem like much of an investment in comparison.
But anti-Genting interests — namely the Disney megaeverything, Universal Studios and the Seminole Tribe — have donated more than twice as much, with $2.7 million as of the July 6 deadline for the last reporting period. That's a total of $4 million poured into state's political process — which is nothing if you look at other special interest industries like health care or sugar (more on that later). And how much you wanna bet there's at least another cool mil or two more in the next reports, due this Friday, from donations collected through July 20?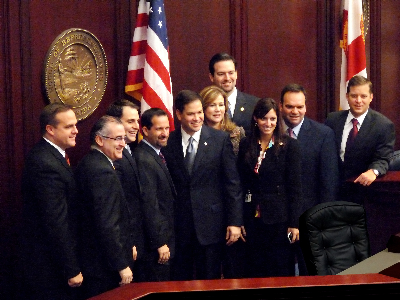 So where, you ask, is this money going? Well, according to the Herald's analysis of the campaign reports at the Florida Division of Elections, almost half of it, or about $1.7 million, has gone to the state's Republican Party. Only a quarter of that, or about $486,000, is from Genting. The bulk of it is anti-Genting funding.
And where, you ask, is the Republican Party money going? Well, we are not sure where all the most recent money went, since The Republican Party of Florida — which reported raising $3 million in the first quarter of the year and would have arguably beat that in this quarter — curiously does not have it's financial report due July 13 filed online. Now, Ladra wants to see that report even more.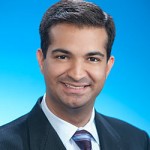 But already we know, from the filed-on-time reports of State Reps. Michael Bileca, Jeanette Nuñez and Carlos Trujillo that the RPF gave $30,000 to each of their campaigns. They also gave $3,000 to Nuñez and $1,800 to Trujillo for campaign staff and consulting services. But they gave Bileca an additional $23,000 for staff, consulting and a poll. The Republican Party also paid for a mailer (more on that later) that Bileca sent to all Republicans in 115, where he is battling a worthy opponent in teacher and local REC activist Eugenio "Geno" Perez, whose switch from the school board race at the last moment has fueled speculation he is funded by Genting, because the gaming giant has retained School Board Member Carlos Curbelo, Perez's original target, as its spokesman on its Florida efforts. Local Republican super activists told me over and over again — in high-pitched, breathless alarm — that the challengers to Bileca, Nuñez and Trujillo were going to have big bucks from gaming interests in the state.
Yet, lo and behold, the reports show big bucks only went to those incumbents. The account totals for their challengers are pitiful. Together, they have not been able to raise $60,000, half of which belongs to the most credible challenge to the establishment, "Captain" Paul Crespo, who is running against Trujillo. Together, the challengers  do not have even half of the poorest of the incumbents, who is Trujillo with $155,000 compared to Crespo's $33K. The other races are even more lopsided in the treasure chest accounts reported July 13, with Bileca towering over Geno Perez, $238,000 to $8,000 (even though $100K of Bileca's campaign money came out of his own pocket), and Nuñez clobbering one-time school board loser Libby Perez, $244,000 to $17K, at least $6,000 of which is the challenger's own cheddar.

So, you ask, who's got the gaming money? Why, the incumbents, of course. Even though there's no pile of big bucks like some thought there might be. But Trujillo, Nuñez and Bileca each have $1,000 from Tallahassee attorney David Ramba, who is also a lobbyist for the Seminole Tribe of Florida, and who is tied to a local commission race and State Rep. Frank Artiles (more on that later). Trujillo, Nuñez and Bileca each have between $2,500 and $3,500 from Disney-affiliated companies — at least the most obvious ones with names like Disney Travel Corp. and Magic Kingdom Inc. listing Celebration and Lake Buena Vista addresses. And Trujillo, Nuñez and Bileca each have $1,00o or a little more from Genting or its spokespeople, Curbelo and former U.S. Congressman Lincoln Diaz-Balart. Do you think these same diehard Republican women will be as breathlessly alarmed now? Yeah, me neither.
Okay, truth be told, Crespo maybe got some money that could be tied to Genting. His South Florida Conservative Republican Alliance PAC got a $3,000 check to start it off from Curbelo's Capital Gains consulting firm on May 14. That looks funny. Of course, Perez and his campaign manager, Emiliano Antuñez — who also happens to represent Crespo — say it's just a coincidence that Perez jumped from the race against Curbelo to challenge Bileca 10 days after Capital Gains gave the money to that PAC. It just made more sense — and takes less money — for the teacher to tackle a smaller, more demographically friendly election areal, they told Ladra.
And Curbelo says he can't even remember what he gave $3,000 for. "I think they wanted to do some kind of poll," Curbelo said. But he does not know what they polled. And he doesn't know the results of the poll that he gave $3,000 toward. "Because they asked me and I said, 'Sure, I'll be happy to help you.'"
How congenial of him.
Still, $3,000 compared to the $50,000+ poured into Bileca by the Republican Party — which could be on behalf of either Gaming or anti-Genting interests — seems like a bit of an unfair fight. And, I suspect, we will find more money from the Republican Party to Bileca et al — but for sure, Bileca — in the next round of campaign finance reports, whenever the party decides to turn them in).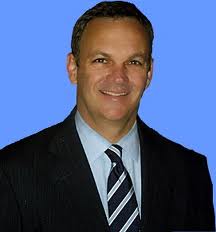 Because then State Rep. Richard Corcoran (R-45) — who is slated to become House Speaker in 2016 — would be making good on his alleged threat. Several sources told Ladra that both Corcoran and incoming speaker Will Weatherford (R-61) called Perez before to urge him to consider. Perez himself confirmed that that they had both called him on  his cellphone the day before the qualification deadline.
"He asked me not to run," Perez told me about his conversation with Corcoran. "He said that if I ran, they were going to ensure that Bileca came back. That if he had to drop a million into the race, he would drop a million into the race."
Well, he doesn't need to drop a million. Another $30,000+ in each of the next reporting periods, could do it.
"And I don't have a dime of Genting money," Perez said, adding that he would take it if it were offered.
He is unfazed in the race, if a little peeved by the aggressive party support to his opponent.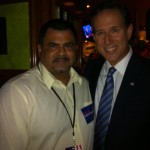 "I've been a Republican all my life. I can understand incumbent protection to a certain point, but at the end we're all Republicans and it's sad and wrong to damage each other. They have stopped people from contributing and blocked donations from all of us," Perez said, referring to the party discouraging others from donating to the challengers.
"They want to be the ones who says who the candidates are and when it's your turn to run. Why even have primaries, then? The election process is supposed to be an open, equal process," Perez said. "Why are they financially supporting someone who is a millionaire against someone who has always been a public servant?
Um, I thought you said you were a Republican all your life. Isn't that what they always do?