There are no city elections in Hialeah and there are no politicians there up for any county seats, but state seats and the Absentee Ballot Queen of Hialeah's involvement in the Miami-Dade mayoral race have once again made the City of Progress the center of the political universe right now — at least in the 305.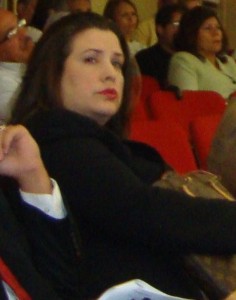 Today's saga centers around political consultant Sasha Tirador, who ran the campaigns for former Hialeah Mayor Julio Robaina, current Mayor Carlos "Castro" Hernandez and a few other folks, including Miami-Dade Commissioner Esteban Bovo. She is running the not-a-chance mayoral campaign for Miami-Dade Commission Chairman Joe Martinez and a couple of other long-runs like Manny Machado's bid for the chairman's district , Luigi Boria in the Doral mayoral race and some darkly-connected attorney in a judicial run.
Ladra suggests they are all getting ripped off if she has time to throw in not one but two not-a-clue candidates with no chance and no money into state house races that she has nothing to do with. She has time for this with all that going on? One has to wonder why she's doing it.
Why did Tirador push her mother — her own mother — into a doomed campaign against State Rep. Jose Oliva (R-110) and an employee against State Rep. Eddy Gonzalez (R-111)? It's not like she's getting paid by them — in fact, she is funding their doomed and obviously fake bids. She's not getting votes for them. She's not getting nada.
Satisfaction? Only if it's the perverted kind. Mad? Oh, yes, definitely getting mad. Again.
After I questioned Tirador's motives on the air with Humberto Cortina on Radio Mambi Tuesday afternoon, Sasha ran to her friend Matias Farias on La Poderosa so she could respond. She doesn't call me back to answer my legitimate questions, but she will go on the air with the only man who is paying attention to her these days and say that I am defending Eddy Gonzalez and calling her the lowest of the low.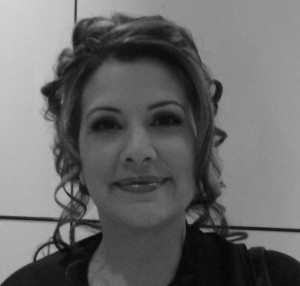 Correction: I am not defending Eddy Gonzalez.
I am simply questioning your motives. Let's review.
Tirador told listeners on her old buddy's show — the one she pays $3,000 to so he can say good things about her candidates — that she put a candidate in the race against Gonzalez because the representative had not done a good job in Tallahassee. So, I have questions: Why hasn't anyone else from the community challenged him if he is so bad? Why would her 33-year-old employee, Maykel "Miguel" Balboa — really? de donde se invento ese Miguel? — do a better job just from his experience working "get out the vote" campaigns with her? Was it even his idea?
Just like I'm sure it was your mom's idea to run against Oliva. Tsk, tsk. Have you no pena, Sasha?
And, again, what is it about these races that has you so obsessed?
Balboa's entire $2,000 kitty — just enough to pay the $1,800 qualifying fee — comes from Tirador, two of her companies and her mother — so you didn't just bully her into a race, you made her give Maykel, not Miguel, $500. When someone told me you'd sell your mother, I thought they meant figuratively. Somebody quick, call DCF.
Sasha attacked me and questioned my motives — my motives — because I suggested that she is doing this out of spite, or revenge, or some other ridiculously petty and emotionally wasteful ire. Or, another scenario is that she may be threatening to pit challengers against candidates that don't hire her. Hey, we all know that happens, especially in judicial races (more on that later), we just don't talk about it. But it's entirely possible.
I also said it was possible that this is more fallout from the ugly professional divorce between her and Mailbomb King David Custin, who is working with both Gonzalez and Oliva and from whom Sasha had an ugly split last year or the year before. Consider this like a custody battle, then. Either way, she is not doing this for any good reason or pure reason or any reason other than messing with these guys and showing off.
Ladra also suggested that maybe Tirador threatened Hialeah Seguro Que Yes Council with the same thing — telling them to publicly withdraw their endorsements of Gonzalez or face her chosen challengers in their next run. After all, Gonzalez is a former city councilman himself who has always had amicable relations with Hialeah's hoodlums. Until last week. What changed?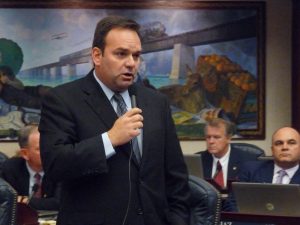 Gonzalez told Ladra the council members had made verbal commitments to him — twice. That he sat down with them, including Council President Isis Garcia-Martinez — who now says she never endorsed him — and that they agreed they would back him. "Isis, in the second meeting, stated very clearly that they were all going to support the four of us — me, Jose [Oliva], Manny Diaz, Jr., and State Sen. Rene [Garcia], but he didn't get a challenger," Gonzalez said, referring to the Redland Middle School Principal who is running against School Board Member Renier Diaz de la Portilla in the open 103 seat, and the chairman of the state's Hispanic Legislative Caucus, who coasts in unopposed.
"I guess people say things that don't mean anything. I'm old school. If I give my word, it's my life," Gonzalez told me Tuesday night.
The Hialeah homeboy said he had no idea why Tirador was fixated on him. "It's not the first time. She's been against me for years. I don't know why," he told me.
But when Gonzalez flirted the last time with a run for the city mayor's seat, which he eventually decided against after the field got crowded with former Mayor Raul Martinez — you saw what happened to former Sen. Rudy Garcia — they had a conversation about her working for him — and he passed. Voila! I was right!
"When I went to run for mayor, we met and talked about her doing the campaign. She asked me for things that I would not do," Gonzalez said, declining to go into details. "She had a personal beef with some people in the city."
Doesn't surprise me. Seems she gave that list to Castro Hernandez.
Maybe Sasha's losing her mind as she loses her business. Because Ladra can't think of a legitimate reason for her to waste her time and money on these obviously personal vendettas. Both Gonzalez and Oliva are going to steamroll over Maykel and her mom, Ileana Abay. Gonzalez still has $75,000 or so from the $120,000 he's raised next to Balboa's $200. Oh, and hundreds of relatives who never left Hialeah and will vote in the district.
Oliva has about $50,000 left of the $97,300 he raised. But so does Abay. Because she loaned herself $50K. Or, more likely, Tirador — who billed more than $1 million between candidate and recall campaigns last year — gave her $50K to loan herself. Everybody knows how this works. We're just not supposed to talk about it.
But money is not going to be enough and the absentee ballot machinery is not going to be enough — heck, she couldn't beat Oliva with that when she ran Frank Lago's campaign for that seat and he was at least a little bit more of a viable candidate than her mom. Oliva and Gonzalez win these hands down.
Then what happens to Hialeah? Those council members who stabbed Gonzalez in the back for Tirador's protection — it's no coincidence that Councilwoman Vivian Casals-Muñoz, the only not under Sasha's spell, did not withdraw her support — might be sorry. Gonzalez said Mayor Hernandez did not either. Damn. That's brave. Castro would risk having Sasha run someone against him?
Someone like Gavelgirl Garcia-Martinez, maybe?
Waaaaait a minnnnnute. Go back. Did you say Manny Diaz? Hmmmm.
Could it be that the rumor that Sasha Tirador and the only Sasha antidote, former State Sen. Alex Diaz de la Portilla, are working together is true? You know, the enemy of my enemy is my friend kind of thing? Everyone knows Dean DLP is waging war against practically the whole Miami-Dade delegation, with Oliva and Gonzalez in the center of his sights for having the nerve to endorse Diaz against Baby DLP (more on that later).
God, I hope there is no Sasha/DLP alliance because that could spell doom for democracy all over Florida. Heck, that might be one of the signs of the end of the world. And I was beginning to like those DLPs. They kinda grow on you.
But you know what they say about politics and bedfellows.
Did I mention that Miami-Dade Mayor Carlos Gimenez had tea at the Biltmore Hotel with Julio Robaina?